0
12 Clear Steps to Building a House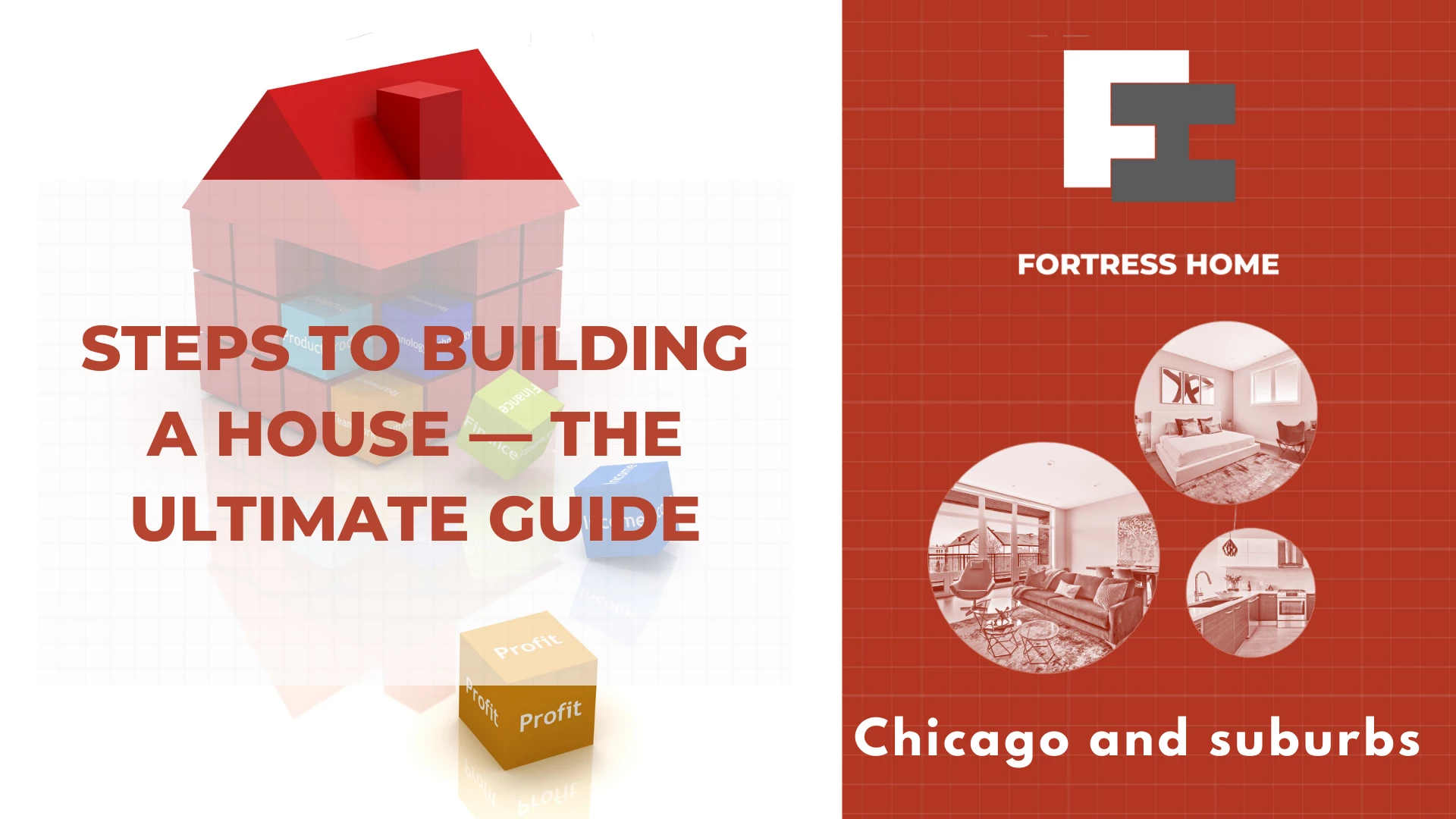 So you've been thinking about building your dream home for years but where to start? While it might seem very complicated, there are clear stages of building a house from the first plans and permits, all the way through construction, up to the final walkthrough. Here at Fortress Home, we've been helping families around Chicago build their perfect custom homes for over 20 years, guiding them painlessly through the stages of building a house and helping them to realize their dreams.
Your ultimate house building guide
Let's look at the process from the first ideas to move-in day. This step by step guide to building a house below may differ slightly based on your location and the type of home you're building but it should give you a general idea of the required steps to building a house.
What sort of house do you want?
Before you take the first steps to building a house you need to decide what sort of house you really want.
There are various types of new homes available, including:
Tract homes, which are usually a standard design and layout, with very little chance to customize;
Speculative homes, which are more customizable than tract homes but are still going to look very similar to all the other houses in a neighborhood;
Custom homes are the best option if you're looking for the house of your dreams as you can customize absolutely everything.
Plans and permits steps to building a house
Now you've decided on the type of house you want but how to start building a house? If you've decided that you want a custom home then the first step in building a house is to develop your plans and blueprints or buy pre-designed plans from your developer.
At Fortress Home we're experts in custom home design and building so can help you with designing your dream home if you don't already have a completed set of plans.
Let your imagination soar as you work with an architect to put your ideas down on paper. The architect should have local knowledge of building codes so they can ensure all plans are to code. Your contractor will come up with a budget estimate at this stage, to ensure your dreams are achievable.
Once you have blueprints and a lot to build on your building permit can be applied for, allowing the hard physical work to begin.