0
7 Ideas for building the best Eco-Friendly Homes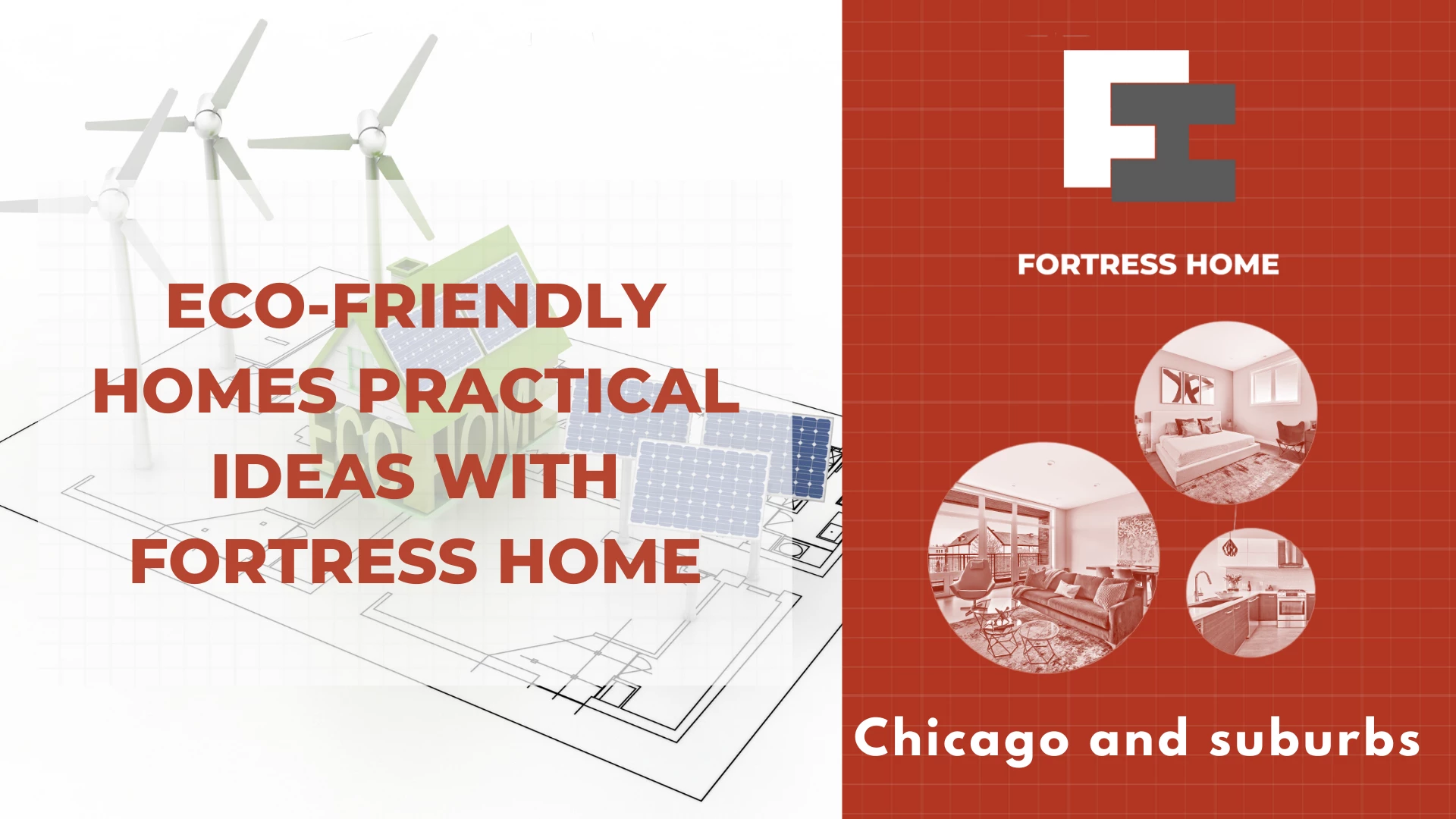 It's important to take sustainability and energy efficiency into account when building a new house or upgrading your existing home. Eco-friendly house building is good not only for you but also for the environment, which is why it's important to work with green building contractors who understand how to build sustainable homes.
There are many ideas for making your house more eco-friendly, from building a house partially under the earth to making sure your home is made from recycled materials. Fortress Home has extensive experience in building eco-friendly houses in Chicago, so speak to them today and learn more: +773-770-8607 or [email protected]
What is an eco-house?
Eco-houses are not a single type of house but encompass a wide range of designs that focus on making as small an impact on the planet as possible. Some ideas that might be incorporated into eco-construction are:
Built using sustainable or recycled materials
Use less energy than a standard house
Make use of natural resources such as rainwater and thermal energy
Generates its own energy
All of these concepts will work together to produce a home with a reduced carbon footprint, both during construction and after you move in.
More good news for eco-friendly buildings is that in many areas incentives are offered for their construction, including reduced fees for building permits and rapid turnaround times for permit applications.
Build sustainably - green housing ideas
There are many different ways of building eco-friendly homes, some of which are highly ambitious, and are viable for the most determined eco house owners. But don't worry, there is a wide range of ideas that are open to everyone and will help you with building a green home on a budget.
Straightforward ideas for eco-friendly homes
1 - Prefab homes
A very popular and affordable technique used by many sustainable construction companies is prefab homes. Once considered dull and boring, this style of housing is growing in popularity and can offer some truly sustainable benefits.
Reduces waste - because the prefab units are manufactured in a factory waste can be reduced to an absolute minimum.
Energy efficiency - the prefab units can be mass-produced with energy-efficient materials incorporated into the basic structure of the building. And due to economies of scale high-quality insulation, solar panels, and low-energy appliances and lighting can be added at an affordable price.
Many prefab houses are now LEED (Leadership in Energy and Environmental Design) certified. LEED is the most popular rating system for green construction and rewards highly efficient, green construction, and can be used for both new buildings and re-fits.
2 - Tiny homes
By their very nature, tiny homes promote a more sustainable way of living. They use fewer materials in their construction and when complete, encourage residents to reconsider their spending on material goods, as storage space is limited. With less space to heat, cool, and light utility bills are also reduced, saving money in the long run. Tiny homes also have the added benefit of costing less to build due to their small size.
But the sustainable benefits of a tiny new house don't end there. Many of them are constructed using techniques to maximize the natural heating and cooling of the house or take advantage of sustainable and green materials, like bamboo.
3 - Sustainable, recycled, reclaimed materials
If you are building a new eco-friendly home you have a wide range of materials to choose from:
Bamboo grows rapidly, requiring little water, and is a very strong and beautiful building material.
Earth can be used to create walls, as in rammed earth houses, or to add extra insulation, depending on the style of house you're building.
Wood can be a sustainable material, as long as it's sourced from a well-managed forest, or even better, is reclaimed.
Tires or plastic bottles have been used in construction, often filled with earth, to provide sturdy, stable structures.
Cork is another fast-growing tree and can make wonderful sustainable floor tiles.
Recycled plastic can be used to make hard wearing carpets and PVC window frames.
Steel can be reclaimed and reused in new constructions and is a very strong structural framing material.