0
Investing in multifamily real estate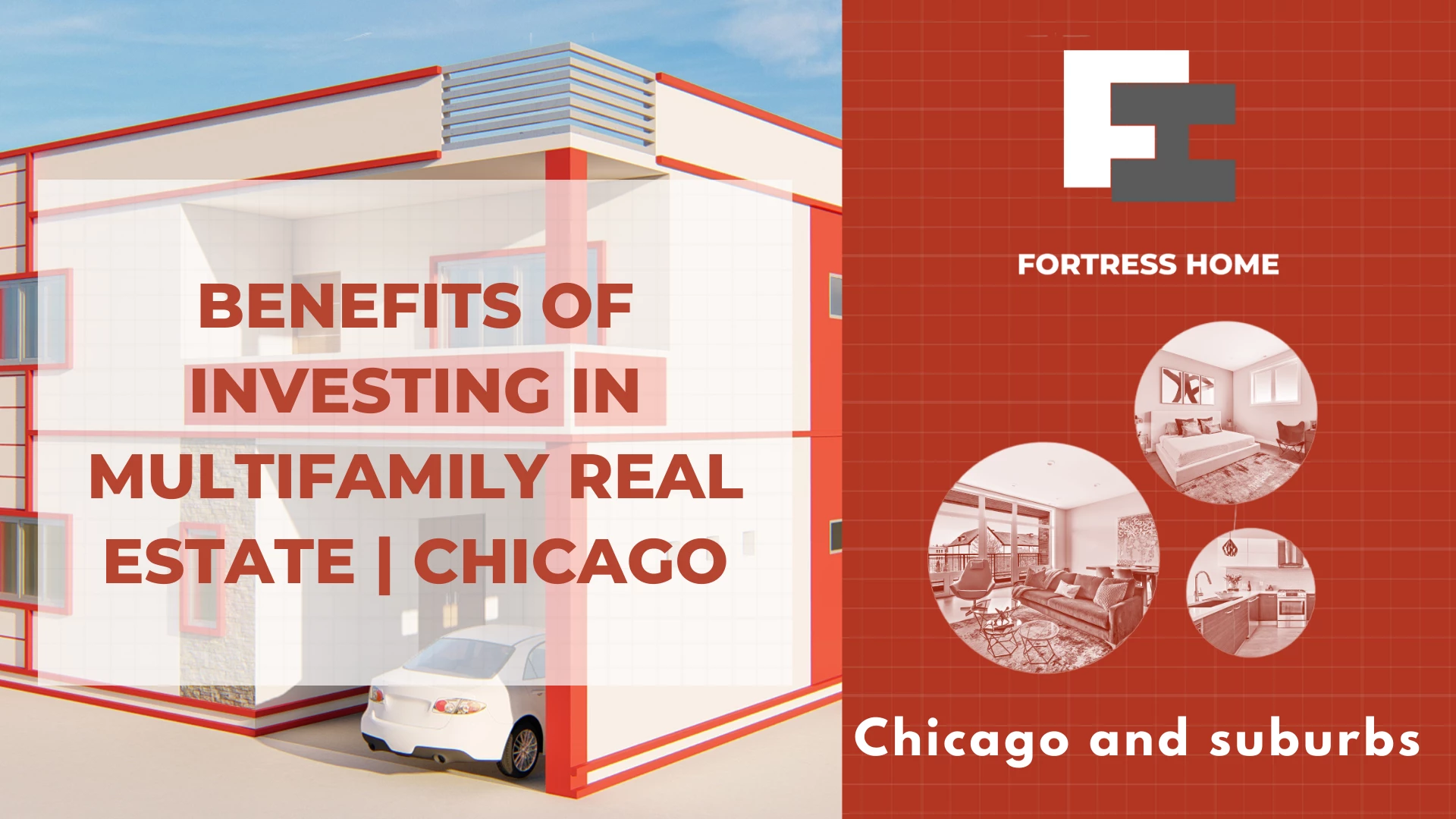 You may have had about investing in multifamily real estate when researching existing opportunities in real estate. This article explores the many aspects of multifamily real estate and why you should consider investing in this sector. We also highlight the standout elements that make Fortress Home your preferred general contractor.
Benefits of investing in multifamily property


One question that rings in investors' minds is, "are multifamily properties a good investment?" To answer that, we take a look at the various benefits of multifamily real estate.
1. Expensive but easier to finance
While single-family properties can cost as low as tens of thousands of dollars, the investment needed for multifamily homes can extend well into the millions. The initial assumption might be that the expensive investment option will prove a challenge when securing finance.
That is not the case. Banks will prioritize the multifamily property due to the consistent cash flow from rent. Multiple tenants mean that the property needs not be fully occupied to generate cash flow. With single-family units, if the home is not occupied, then there is no income.
2. Property Management makes financial sense
The preference for investors in real estate is to generate passive income. That requires not being actively involved in the construction or the day-to-day running of the property. Property managers exist to ease your burden of nurturing your investment while you focus on your primary activities. The general practice is to pay the property manager a fraction of the monthly income in return for handling activities such as rent collection, property maintenance, looking for tenants, and evicting uncooperative ones.

Working with a reliable general contractor will improve your real estate investment


Suppose you were to invest in a single-family home. In that case, you'd need to handle all that yourself since the income is not enough to share with a property manager. The economies of scale associated with multifamily real estate properties allow you to let a property manager handle the day-to-day without worrying about losing a significant amount of your margins.
3. You'll take less time to grow your portfolio
Suppose your investment strategy is to build a relatively large real estate portfolio. In that case, multifamily investment is the way to go. For instance, building an apartment complex with 15 units will require much less time than building 15 separate single-family homes.
For real estate investment in apartment buildings, you will only need to deal with a single property owner to start the project. If your form of investment is land, you will only need that single piece to get started on your real estate portfolio


1. Evaluation and Budgeting
When an investor approaches us and tasks us with building their apartment complex or any other form of a multifamily property, we start with evaluating the neighborhood. The evaluation will determine whether the area is suitable for real estate investment in multifamily housing. Based on our findings, we can then advise you on important choices such as zoning variance applications and other steps to ensure compliance with the building codes and value maximization for your property.
We will then prepare a detailed budget that lays out the construction costs for you and the critical project milestones. The budget will also include estimates for the feature options for design, finishes, and floorplans. Based on your project budget, you can decide on the suitable designs, finishes, and floorplans at this point of the process
2. Construction
Once you give the green light to proceed, formalize the partnership, and secure financing for the project, construction begins. Our team of experts will handle the fabrication and installation of steel structures. The steel structures are then matched with either full masonry or wood frame structures as per the architectural drawings. We will make sure that there are strong reinforcement systems to strengthen the structure. Our use of waterproof materials ensures your multifamily building is dry during every season.
The integrated advanced insulation technologies are meant to promote energy efficiency and offer you a selling point to renters conscious about energy costs and emissions. In the same spirit, we used LED lights due to their top ranking in their eco-friendliness and efficiency.
3. Finishes and Handover
We adhere to the building codes strictly to ensure no need for multiple safety checks from inspection authorities. Your selection of floor finishes will be applied whether it is bamboo, hardwood, or engineered flooring with different board sizes. Trust our team of experts to advise you on the ideal selections based on the property's dynamics and intended client base. The entire multifamily property will be developed with your vision in mind by selecting the preferred finishes in all areas.
On completion of construction and inspection, we will hand over the property to you, and you can start the process of either putting the units up for sale or renting them to suitable tenants. Your passive income stream is now ready to start bearing fruits
Fortress Home are your "New home builders near me". We have been working in the Chicago IL area for over 20 years.