0
Budget For Your New Home with Our Cost to Build a House Calculator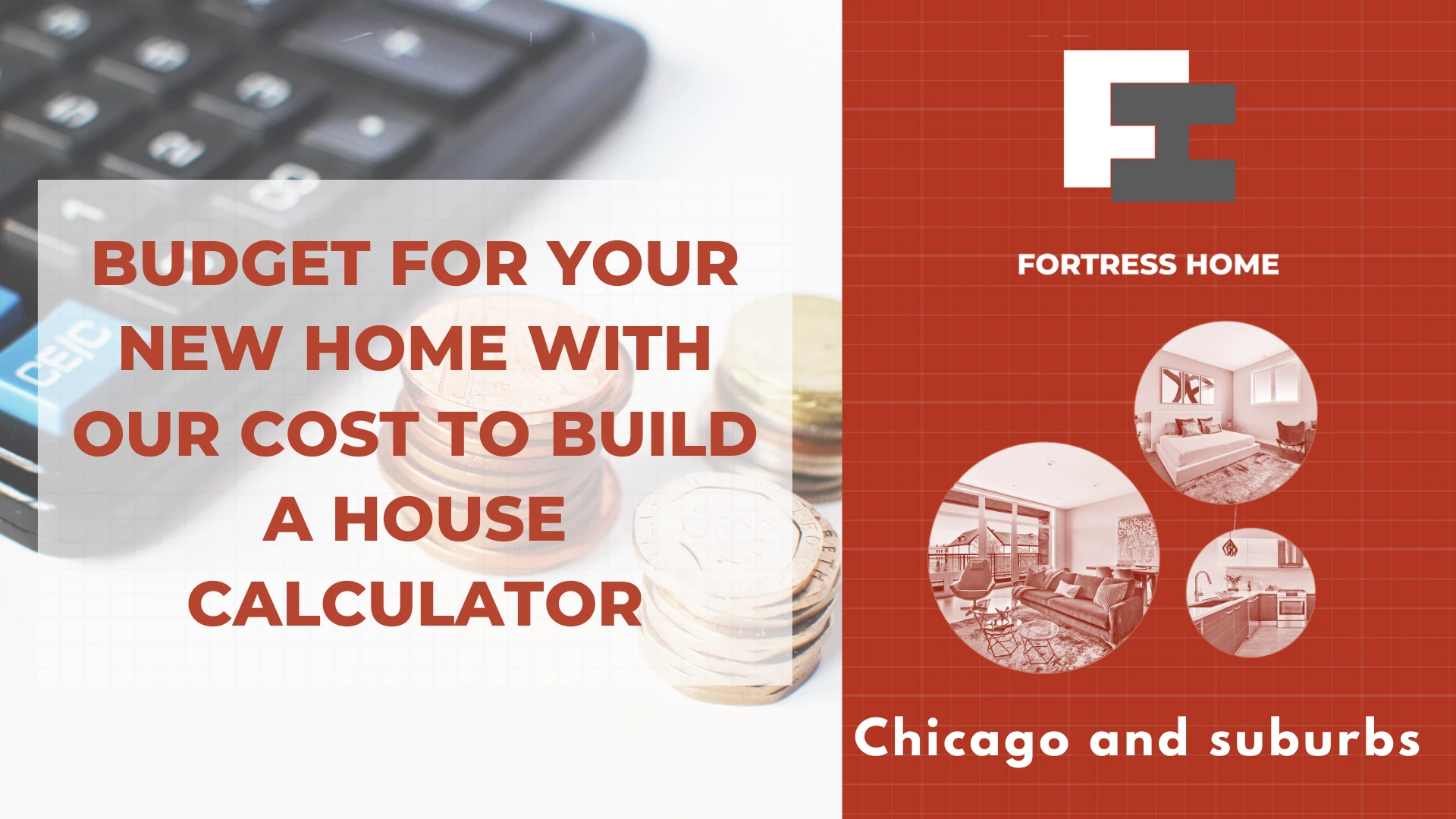 When you decide to build your own dream home one of the first things you'll want to know are cost estimates for building a house. Many different elements go into calculating the price of building a new house, including the location, the style of the house, the size of the house, and the level of finish you are looking for.
The best way to get an accurate cost estimate for building a home is to speak to a general contractor or house builder in your area, who can give you an accurate, local estimate. In Chicago speak to Fortress Home who has over 20 years of experience in residential construction in the greater metropolitan area. For a free quotation call +773-770-8607 or email [email protected]
Factors affecting the estimated cost to build a home
There are many different items on the house building list and they will all have an impact on the home construction cost.
Location
One of the first factors influencing the price is your location and the land cost. The cost of land varies wildly across the country from state to state and between urban and rural areas. For example, as of 2019, this was the cost of an acre of land in a few states:
Wyoming - $1,600
Georgia - $14,000
Illinois - $23,000
New York City - $5 million
This means that the average cost range of building a house in Georgia is between $100,000 and $400,000, in Illinois, it's $200,000 – $750,000 while in New York it ranges from $250,000 – $950,000.
Other location-based factors to consider are whether the land is ready for building (finished) or unfinished. A finished lot will have all the utilities already there and will probably also be cleared and leveled, whereas you'll need to organize all that with an unfinished plot.
Size and square feet
The size of your desired house will also have an impact on the cost, as a larger house requires more building materials and also more labor costs. The average cost per square foot to build a house ranges from around $100 - $200 but can go much higher than that depending on the type of home you choose to build.
Building a two-story house can be slightly cheaper per square foot than a bungalow or ranch-style single-story home. This is in part due to the extra foundation required per square foot of living space, for a single-story house.
Style of house
The style and construction techniques used will affect the construction costs. For example, prefab and modular homes can often be cheaper than a traditional site-built house and a one-off custom home will usually be far more expensive than a standard single-family home from a house builder.
There are also cheaper options like container homes and tiny homes for people who want to reduce their building a house estimate costs.
Finishes
The level of finish will have a large impact on the overall price and is an area where you can save or splurge. Marble countertops in the kitchen and bathroom will of course cost more than tile. And oak floorboards will be far more expensive than linoleum.
Extras
When building your dream home there are lots of extras you can add on that will increase the overall price, so don't forget to budget for them too. Maybe you want a swimming pool or an extra-large garage. How about a big wrap-around deck? All of the extras will increase your costs.