0
Building a House From the Ground Up - your complete guide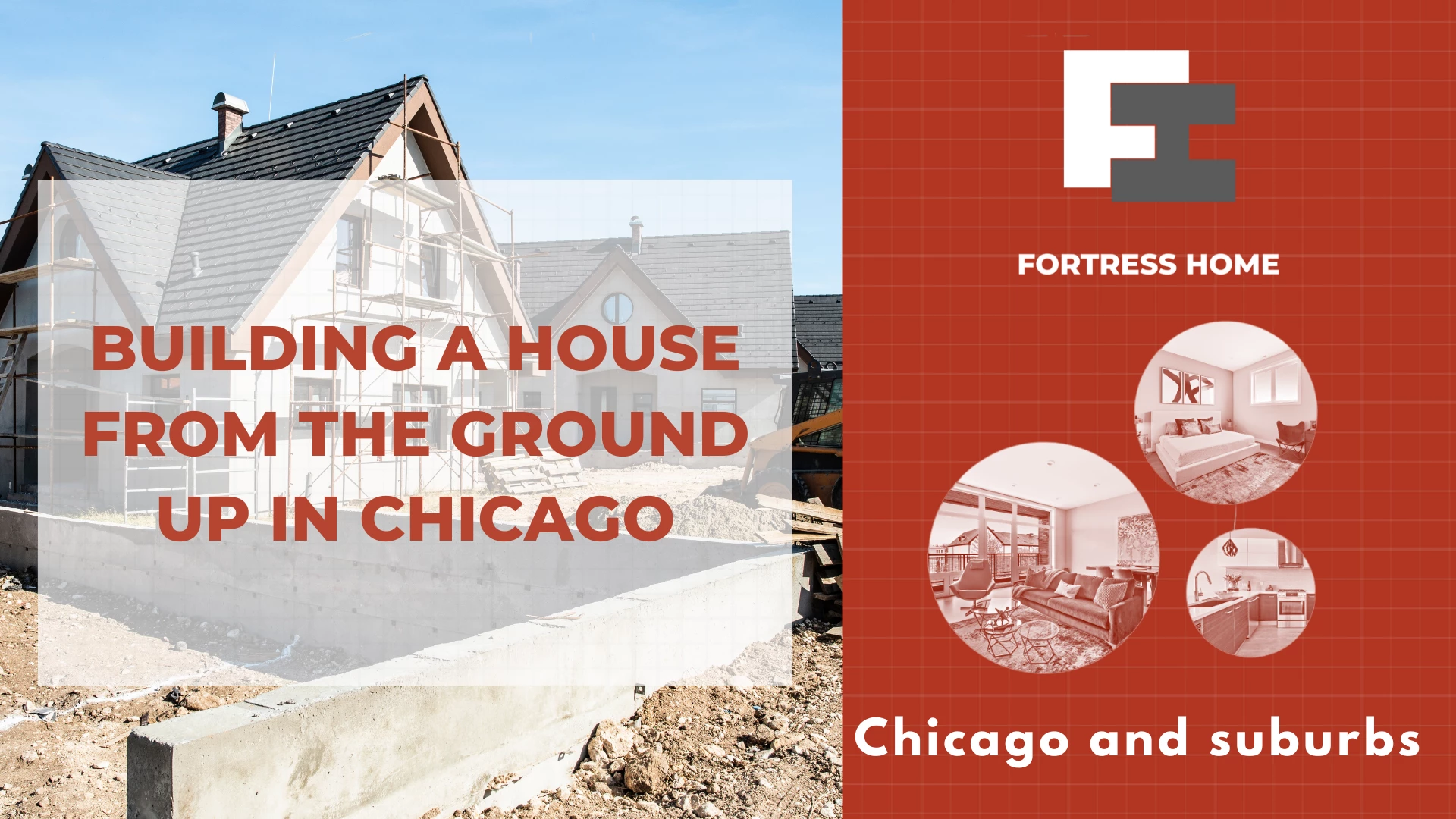 Building your dream home may seem like a massive undertaking but if you work with an expert general contractor, like Fortress Home, Chicago, we'll make the project painless for you. We outline our process for building a house from start to finish and give you an idea of the questions you'll need to think about before we start work on your perfect house.
Points for you to consider when building a house from the ground up
Once you've made the decision to build your own house you need to take several key things into consideration. When you're planning to build a house before you find an architect or a general contractor you should make some decisions and get your finances in order.
Budgeting and finances
Before the home building process begins it's very important to have a clear budget in mind. This should be arrived at in two ways - firstly what you can afford and secondly what the overall cost of will be for your home's construction. You should also ensure you have a contingency fund with extra cash for any unexpected occurrences, which are very likely to occur.
Unless you are independently wealthy it's likely you'll need to look into home construction loans to help you build your own home.
A construction loan is a loan specifically to pay for the home building process and usually requires you to have building plans in place and have found your general contractor.
Planning
If you're wondering how to plan to build a house you should first put together a list of non-negotiables and desirable features for your new custom home. It's always best to split the list this way, so you know where you can save money and where you can't.
In your planning stage you should consider:
Your ideal floor plan
Desired square footage
Outdoor space
Style of home and materials
Lighting and natural lighting
Essential features
You should involve everyone who will be living in the new house during this stage and you can get inspiration from many places:
Walking through your current home discussing what you love about it and what you want to change is a great place to start.
Search online or read architectural and home magazines.
Talk to a local real estate agent about what features are currently popular for homes in your area.
Our basics of building a house
Once you have completed the initial process in building a house you can start looking for the best general contractor to work with, and if you don't already have house plans, look for an architect. After you have found your house builders you can move on to the next stages to building a house.
What goes into building a house will vary somewhat depending on the type of house you're planning and who is building it but there are also a lot of overlaps. As experienced home builders we want to share with you our procedure to build a house so you understand what's going on every step of the way.
Project development
At Fortress Home, we offer a complete service that includes helping you assess land and find the right plot for your property, sharing our extensive knowledge of Chicago and its residential neighborhoods with you. We will also assist you with getting the right plans for your new home.
During this stage we will also work up thorough budgets for every step of the project, so you'll understand exactly what you need to spend to build your new home. We can advise on where you can save money and where costs should not be cut.
We will go over important factors to do with zoning and planning laws and ensure your plans meet the local government building codes. Your building permit application will be prepared and submitted for you and once that's approved we're ready to start work on the building site.