0
Business in Construction - How to Invest in Real Estate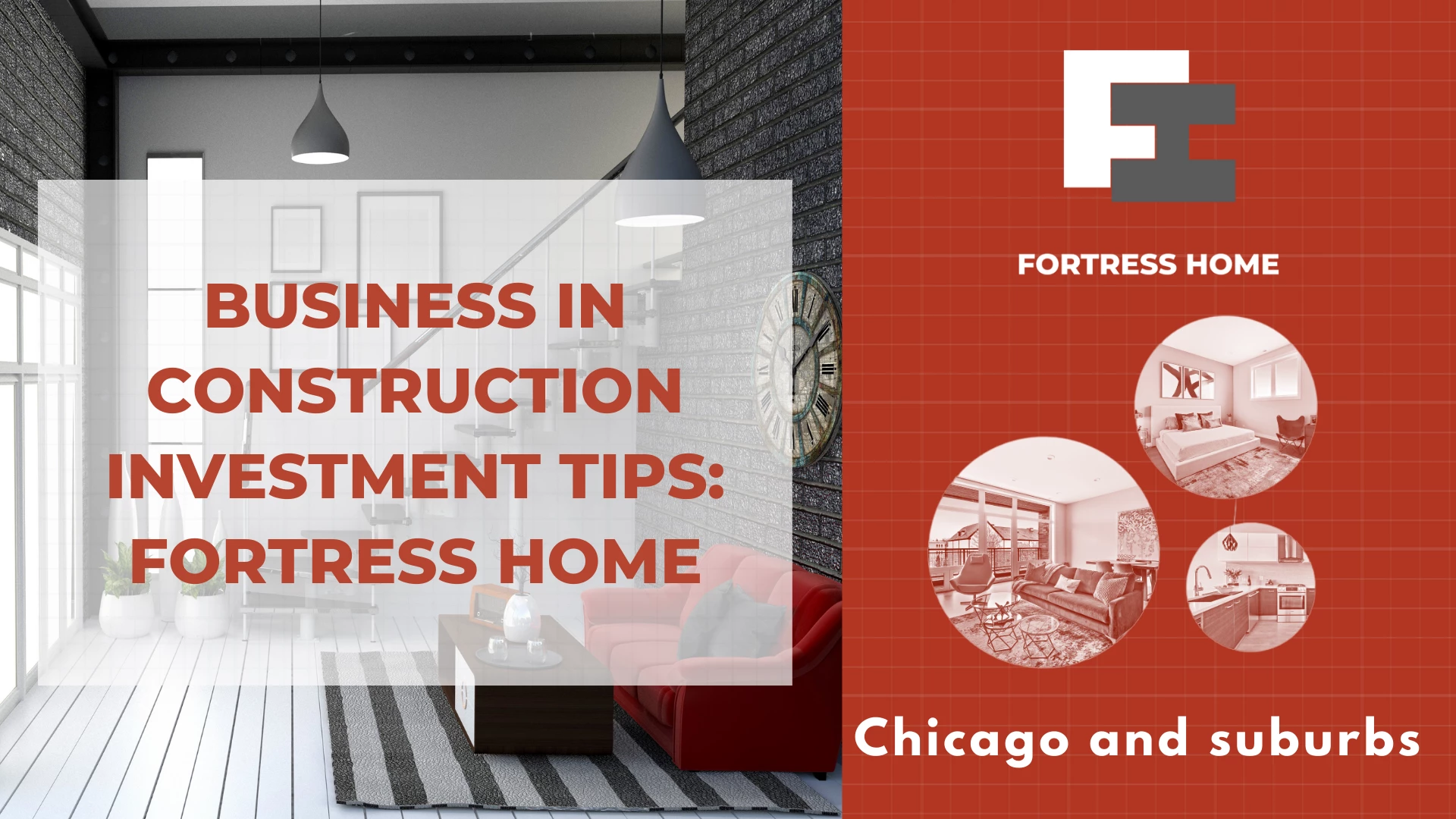 Have you ever wondered about making money building houses and selling them or renting them out? There are several options for investing in real estate and we look at the pros and cons of these, as well as what you need to know when building a house to sell for profit.
Fortress Home, a family-owned construction company based in Chicago, has over 20 years of experience in both the residential and commercial construction industry in our beautiful city. We have partnered with many property investors to help them invest in new construction properties.
Working with our trusted construction business will mean you're in safe hands. Contact us now to discuss your construction business ideas: +773-770-8607 or [email protected] With so many countries operating on the market, sometimes it's not so easy to find "the best home buiders near me".
Opportunities to invest in construction
If you own a plot of land or an older building you're already ahead of the game when it comes to investing in property. Property is generally a very stable investment and through real estate construction, you have the option of generating a regular income through renting out your new building or benefitting from property appreciation and selling for a lump sum profit.
Single-family homes
Building a new home to sell or rent out might be one of the first ideas that spring to mind but it may not be the right one for you. Here are the pros and cons of a building and selling houses business.
Pros
If you already own a smaller plot of land it can be one of the more affordable investments. You can build a single-family home from $100,000 upwards.
You can choose to rent out the property or sell it, depending on the housing market in your area.
If you choose the right area and type of home there is potential for a sound profit.
In some areas, a single-family home could make a lot of income as a holiday rental.
Cons
If you need to borrow money for construction, banks may be hesitant to lend for only a single house, which might not always be occupied bringing in rent.
If you are building to sell you are at the mercy of the property market, which can drop heavily during a recession.
Multi-family homes
Multi-family homes or apartments can be great investment opportunities for people looking for a regular passive income.
Pros
Lenders look more favorably on financing multi-family properties as there is more likely to be a steady income stream from multiple rental units.
You have the option to sell some units and rent out others, depending on your investment strategy.
You can hand over the management of your building to a property manager, meaning that you don't have to deal with the day-to-day issues of being a landlord.
Cons
The initial cost of construction will be much higher than single-family units, so you have to be prepared to take on more risk.
Finding a reliable, affordable property manager or management company can be difficult depending on where you are located.
A multi-family building may not be an appealing prospect to residents in every town or neighborhood.