0
Buy or Build a House - Which is Right for You?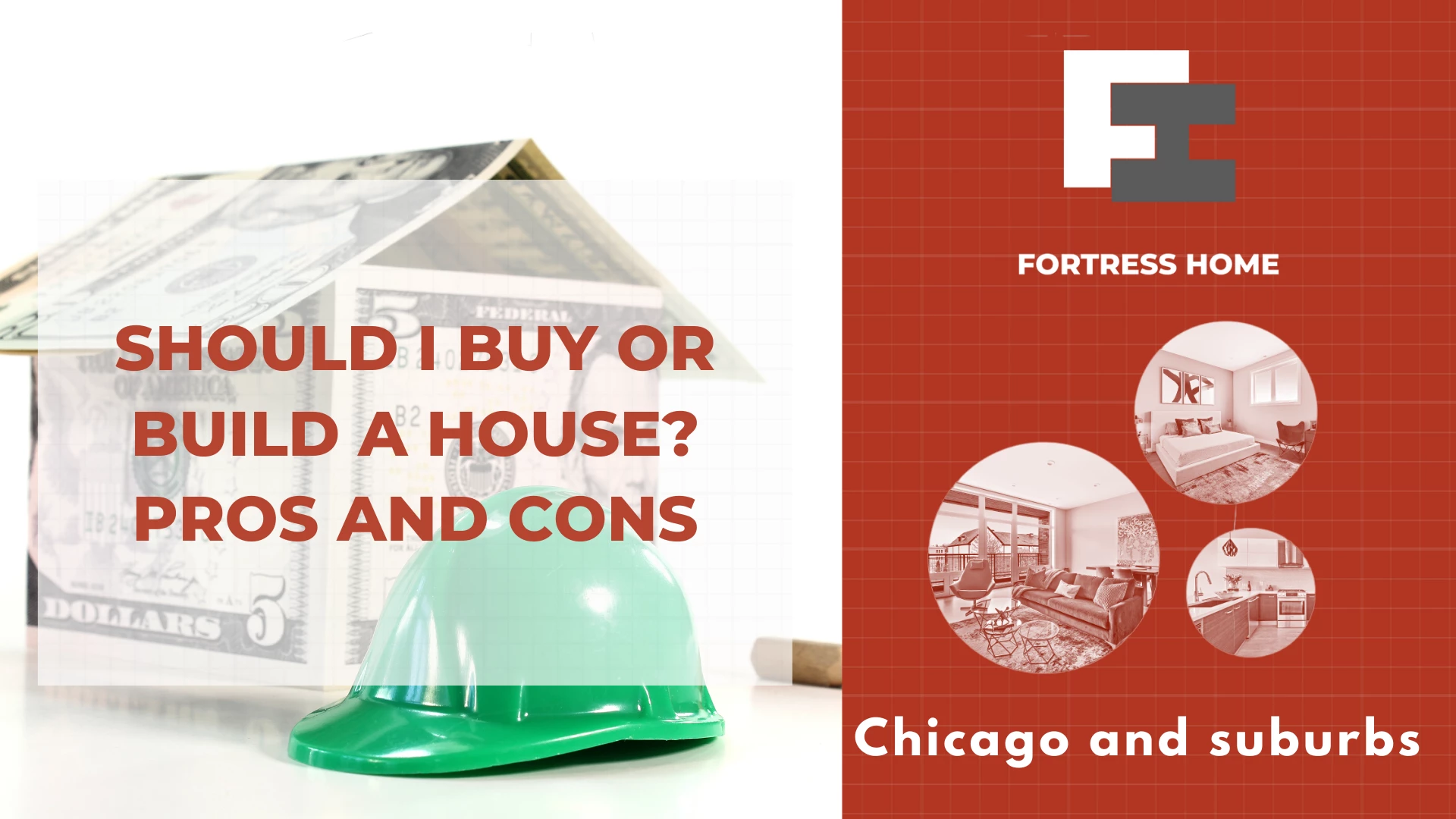 When you're looking for a new home you might be wondering whether you should build or buy a house, and there are many factors to consider. These include specific housing requirements, timescales, upfront costs, as well as ongoing and maintenance costs. At Fortress Home we offer custom home building services throughout Chicago and will be able to help you decide what's right for you, and advise you on cost and time estimates for creating your dream home. Contact our team today for a free consultation at +773-770-8607 or [email protected].
Benefits of building a house
Fully custom
When you ask yourself 'should I buy or build a house?' one thing you should consider is if you want a custom-built home. If you know exactly what you want and have a very clear idea of your requirements and specifications then building your own house may well be the way to go.
Some of the many things you can customize:
Floor plan and layout
Number of rooms and square footage
Fixtures and fittings
Major appliances
Decor and color schemes
Construction materials
Lower energy costs
New houses are generally much more energy-efficient than older ones. Not only are more strict building regulations in place but there are also a lot of new energy-efficient technologies available nowadays. For example, the efficiency of solar panels has leaped from 15% to over 20% in recent years.
Having a greener house is not only good for the planet - you'll also see savings in your utility bills.
Lower maintenance costs
With all new appliances and well-installed fixtures and fittings, a new house is likely to be low maintenance for a long time, especially if you work with a reputable and experienced general contractor like Fortress Home in Chicago.
Better for your health
New homes are constructed with modern building and safety standards, so you know you won't have any nasty surprises. You can be sure your custom-built home will be free from asbestos, lead paint, or mold, all of which can pose major health risks.
Negatives of building a house
Longer wait time
Even when you work with reliable home builders the construction period can seem lengthy. Plans need to be drawn up and approved, permits need to be obtained and materials sourced and ordered. And that's before construction even starts.
Working with a well-established general contractor like Fortress Home, Chicago, can help mitigate the risks of overruns and delays.
With in-depth knowledge of the local planning policies and an experienced and reliable team on hand, your build will proceed on schedule and will be completed on time.
Hidden costs
Building a new home can have many hidden costs and it's always important to have a contingency fund in place for if and when that happens.
At Fortress Home we take that stress away from you by preparing meticulous budgets at the start of every project so you won't be hit by any nasty surprises.
Stresses
Apparently moving house is one of the most stressful life events, but building a house can be even more stressful, depending on the construction company you're working with. Delays, site accidents, budget overruns are all risks when working with less reliable contractors.
At Fortress Home we know the stresses of building a home and we do everything in our power to take them all away from you. We are known for our excellent adherence to both budget and schedule. Our team is made up of expert craftspeople and laborers who we trust, like family (many of our team are family). So we take away the stresses of building, letting you enjoy the excitement of seeing your dream home appear before your eyes.