0
Cheat Sheet: How to Hire Residential General Contractors in Chicago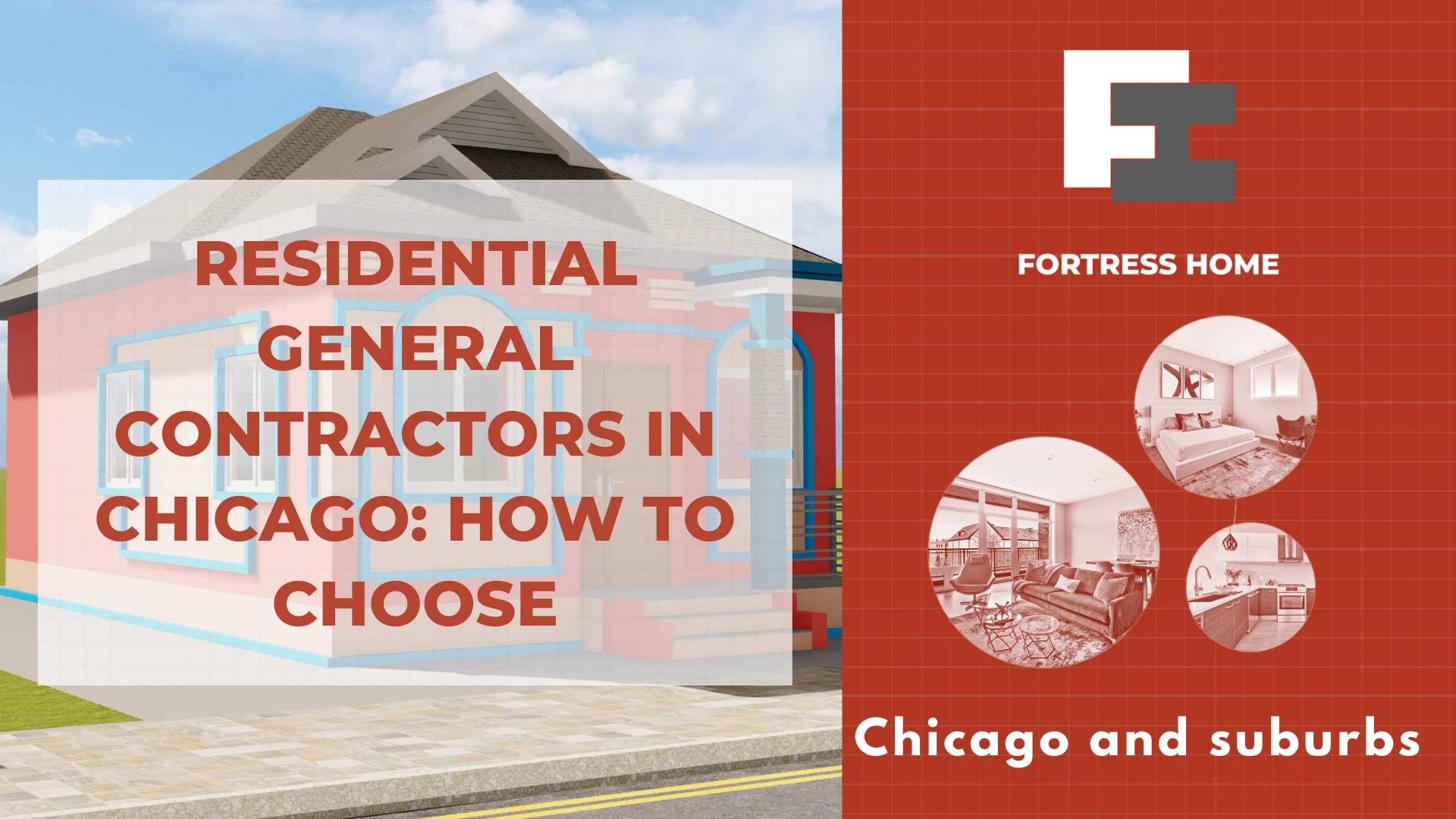 Residential general contractors specialize in overseeing and executing residential projects of any scale. It may be a custom home building, a new construction — or the long-awaited interior remodels.
In order to hire the best executor for your particular task, you have to keep in mind a few things: search in your geographic area, choose only an experienced licensed contractor, check out the portfolio, read through the contract draft, receive free competitive quotes, and have a proper chat with your potential contractor's representative.
Want to know other steps? Read this guide that we have prepared specially for you.
What services do residential contractors provide?
Usually, it is a full-scale range of building or remodeling services. That includes everything from getting the required permits to putting final touches on a renewed interior or handling the keys from a freshly built dream home.
There are companies on the market that specialize in one particular branch of business — for example, just home improvement.
And it makes total sense to work with them if you plan, let's say, a kitchen remodel. And to choose a design build firm if you plan a large project of a modern residence.
The range of essential services that residential contractors provide, include:
Custom home building
Luxury homes design and construction
Environmental design
Energy efficient homes
Masonry projects
Home repair
House or room additions
Kitchen remodel
Bathroom remodels
New bathroom construction
Bedroom or living room remodel
Interior design
Each of these services is performed by the residential contractor himself or a trustworthy subcontractor that he hired (for example, HVAC — heat and air-conditioning works, plumbing, electric works, etc.). Find out about the complete scope of services by calling the companies that you like.
Best contractors for residential projects: who are they?
When choosing the best contractor near you, keep in mind a few essential rules:
The best companies to work with are the ones that have extensive experience on the particular market. That means a big portfolio of successfully completed projects and tons of real testimonials
Just a few residential or general contractors in the Chicago, iL area, are considered the best. There is a good reason for that: not only do they just perfectly oversee and manage the jobs that they do, but they also provide great customer service. No matter if you come to them with a large project or a modest kitchen and bath remodels: the level of attentiveness and the ability to listen are essential. Their work might not be significantly cheaper than that of competitors: it's the quality and satisfaction that matter. Imagine a family owned business that takes care of its clients like a beloved grandma. Something like that!
Any construction or remodeling company must have a registration certificate, provided by the state
Construction company of any scale — whether it is a small business or a big — must have other certificates, required by your state
All residential contractors must have a license. But there are peculiarities. For example, Illinois doesn't have a state requirement for general contractors, but Chicago does need special licenses for different project values. Check out your local rules to know what to ask for!
Residential or general contractors must have a relevant insurance that will cover expenses in case of accidents and unexpected delays
The contract draft must be clear and transparent: no hidden costs, no 100% down payments etc.