0
Construction Companies in Chicago - Work With the Best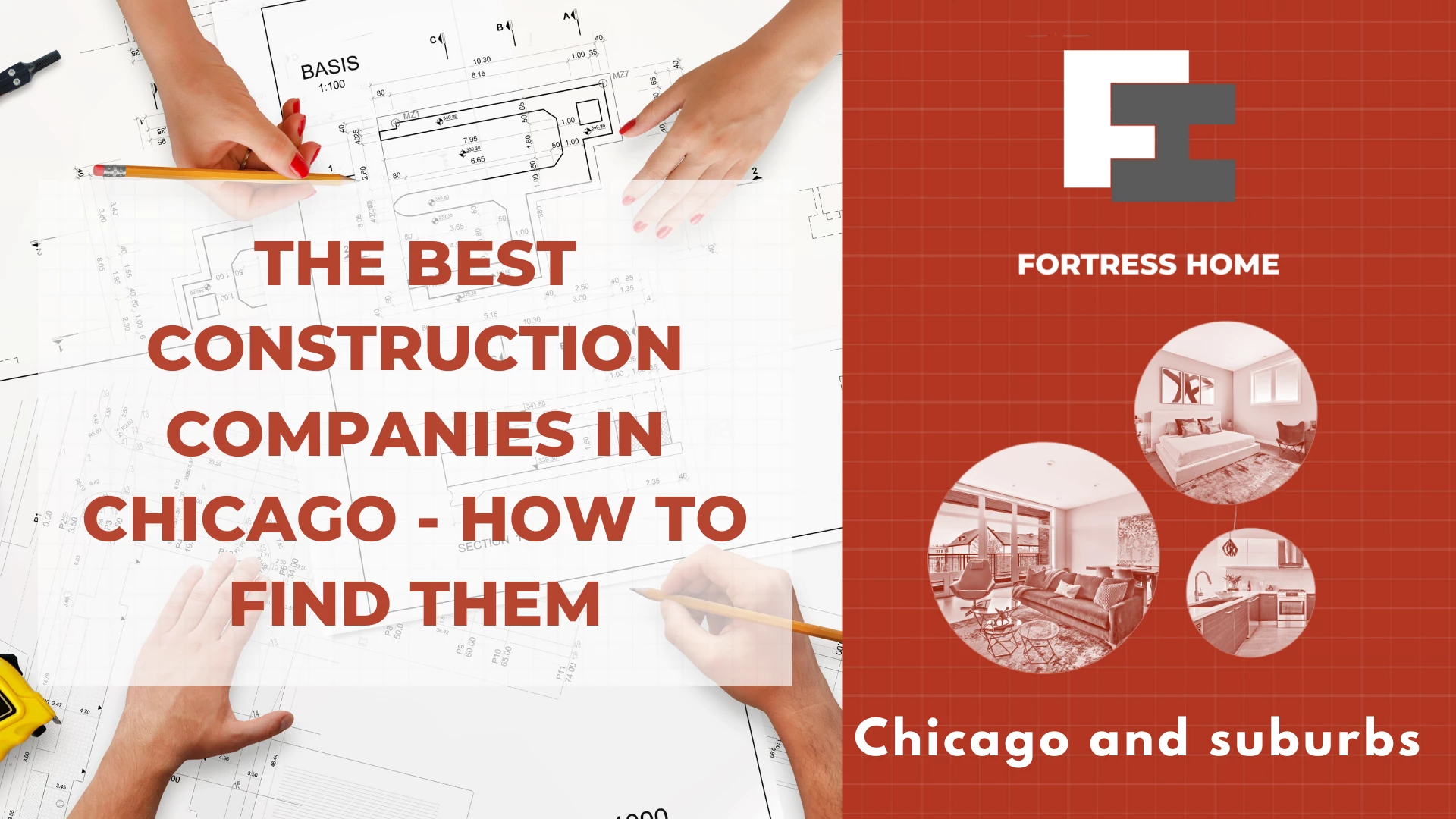 Chicago is well known in the construction industry with a history of firsts and a reputation for high-quality construction. This tradition continues to this day with Fortress Home, which has brought Chicago's construction industry into the 21st century with modern techniques and materials. With a family-run business, a large team of trusted and experienced workers and experts, and over 20 years operating in the Chicago area, they are part of an illustrious legacy.
Understanding what makes a great general contractor will help you when hiring one and this includes factors like their reputation, scope of services, reliability, and credentials.
A brief history of Chicago's construction roots
Chicago has a distinguished history of construction, with the city transforming from open land to a fully-fledged town over a few decades in the early 1800s.
From 1850-1890, the population grew from 30,000 to over 1 million, making it the fifth-largest city in the world. With this rapid growth came a burgeoning construction industry, bringing in many skilled carpenters, masons, contractors, and developers.
This has continued until today, with Chicago IL being home to many skilled and experienced builders and general contractors. Including Fortress Home who has a proud 20+ year history, surviving the 2007-2008 housing crisis, which many other construction companies didn't.
Skyscrapers, as we know them today, were developed in Chicago, with the world's first skyscraper being erected in 1884. The Home Insurance Building was designed by William LeBaron Jenney and used a fireproof steel structure, which was lighter than traditional building methods of the day, and allowed the tower to be much taller than had previously been possible.
What makes a great construction company?
There are many factors that go into making a great construction company, and these may vary by your specific requirements. But in Chicago, you will find some of the best construction companies in America. Here are some points you can consider when looking for great construction companies in Chicago