0
Construction Management: What It Is and Why You Need to Know About It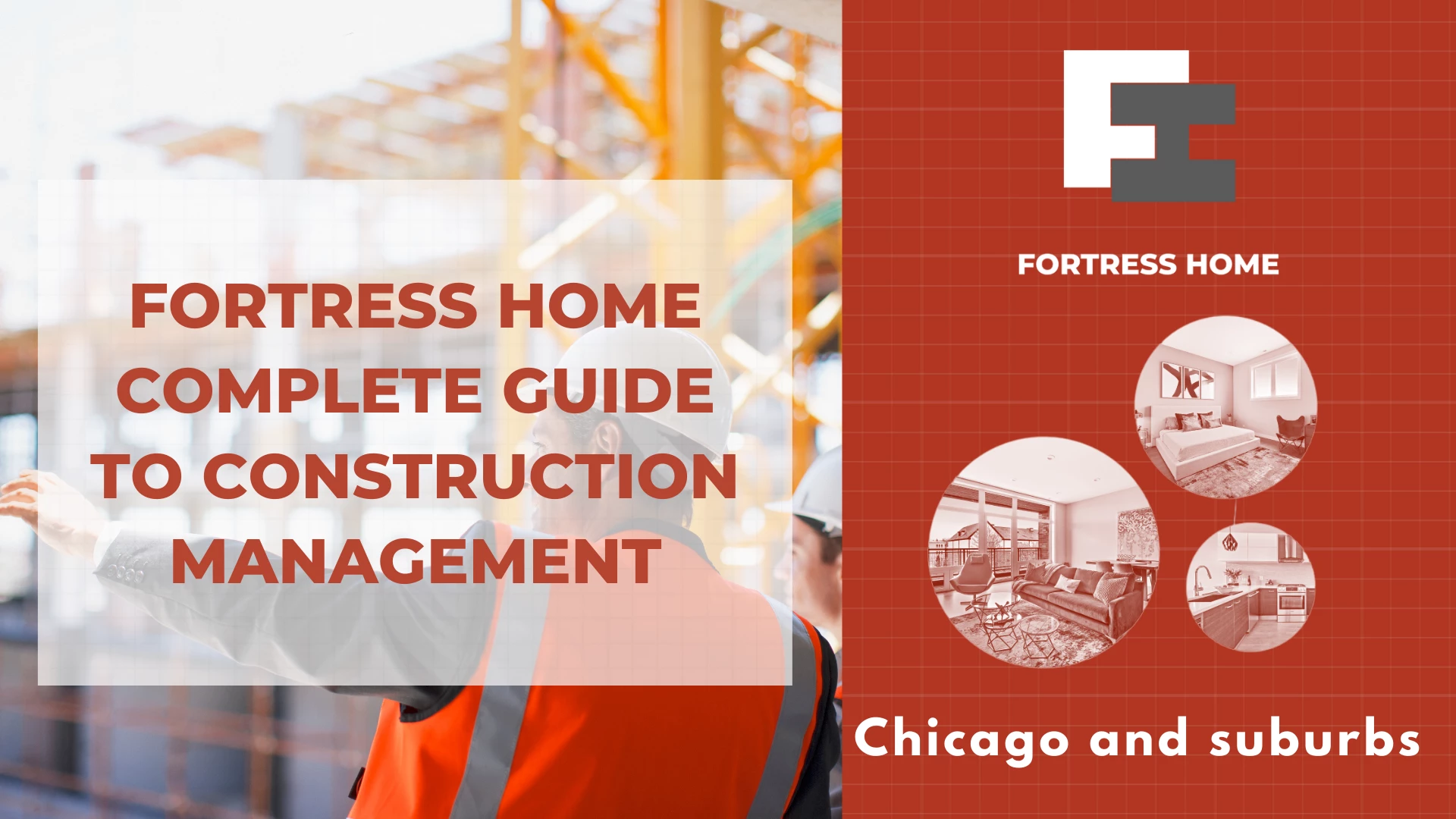 Construction project management is a well-respected professional service in the construction industry, with professional construction managers looking after major projects from industrial and commercial through to huge infrastructure projects.
With a broad skillset from communication and business skills through to project management and building, construction management is a vital part of construction processes. In Chicago, contact construction project management experts Fortress Home: +773-770-8607 or [email protected]
What is meant by construction management?
Construction management is project management within the construction industry and it uses project management techniques to manage construction projects from inception to completion. Construction management ensures that each project is completed on time, within budget, and meets quality standards.
Construction managers work with engineers, architects, and general contractors to make sure projects are being completed as agreed, solve problems on the job site, and then liaise with the project owner to keep them updated on the current status of the build.
The ultimate responsibility of construction managers is to the project owner.
Types of construction projects
While all construction projects can benefit from experienced project managers, most professional construction managers work on larger, long-term, high-budget projects. For example:
Large commercial - such as retail outlets or office buildings
Infrastructures - such as railway systems or airports
Industrial - such as industrial complexes
Institutional - such as schools and hospitals
Stages of work in construction management
Construction managers may well be involved with the entire project throughout the process, from long before construction starts, through to the completed project.
Feasibility
Feasibility is the pre-design stage, working out exactly what is needed (size of building, layout, scope) and if it will be feasible given building codes and zoning laws in the desired location. Cost estimating will also take place at this time. This stage can be very quick for example with office buildings but may be very lengthy with major infrastructure projects.
Design
The design takes place once the scope has been defined in the feasibility stage. At this point, architects and engineering companies will become involved in creating all the plans and schematics.
Pre-construction
Pre-construction is when bids will come in from builders, materials will be procured and the full construction team will be assembled. Work timetables will be drawn up in consultation with other professionals.
Construction
Construction is the stage that most people are familiar with and at this point, the construction manager will likely have an office at the job site to oversee all construction activities.