0
Cost to Build a Custom Home: Your Essential Guide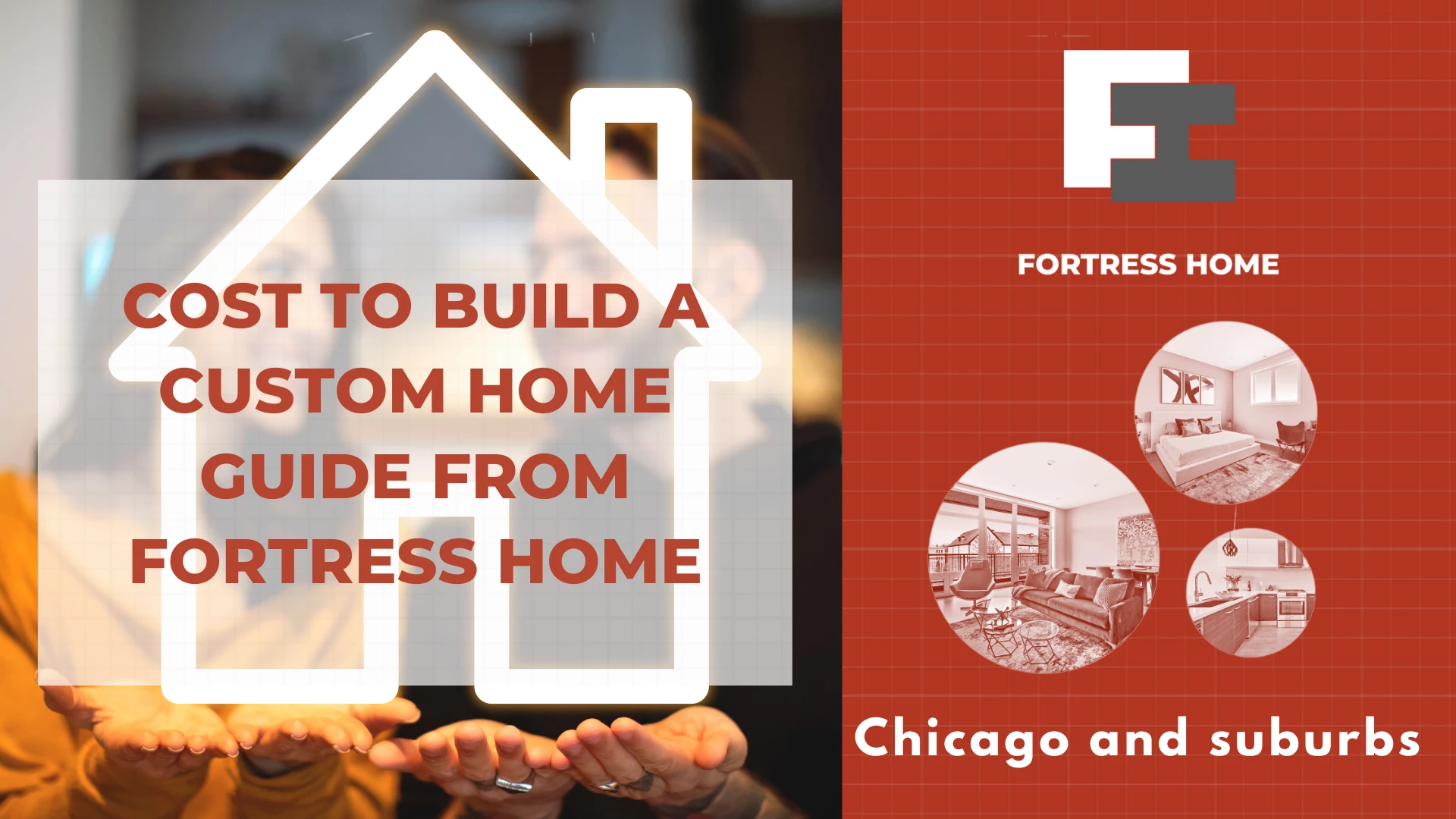 So you've decided to build a house and are considering building a custom home. One of your first questions will be 'how much does it cost to build a custom house?' This will vary depending on numerous factors, like location, style of the house, and standard of finish. Working with a reliable and straightforward general contractor, like Fortress Home in Chicago, will ensure your residential construction cost remains within budget, and your dream house is completed exactly as you imagined it.
Why choose a custom house?
If you're planning to build your own home you may be wondering what are the benefits of building a custom house.
Custom-built homes can be built to your exact specifications. If you've always wanted a modern house with an open-plan living area and an internal balcony overlooking the lounge, you'll probably need to build your own house.
Custom houses can be built in harmony with the natural environment. If you have a plot of land in a more rural setting and you want your house to blend into the countryside, you will need to work with an architect to design a house that works with its surroundings.
You need a larger or smaller house than available in your desired neighborhood. You've been hunting for the perfect house in the ideal location but none of the houses match your expectations - they're all too small or too big. Why not get the square footage you need by building a custom house?
You have an unusual shape plot of land. Perhaps you have a very long and narrow plot of land and want to build a house. Existing home designs are unlikely to fit, so why not work with an architect to design something to make the most of the space you have.
How custom do you want it?
When it comes to building a custom home you have a couple of options, depending on how specific and unique your needs are. These will both have an impact on the cost to custom build a house.
Semi-custom houses
If you are looking for a fairly standard house, with a modified layout and custom finishes, the process is fairly straightforward. You can find home builders who build houses similar to the one you are looking for and discuss customizing one of their existing home plans. They will probably have some existing plots of land where they can build your semi-custom house and will be able to advise on the building costs and upgrade costs for your custom finishes fairly quickly and easily.
Custom dream home construction
If what you are looking for, in your dream house, is a fully custom home and you know exactly what you want, the process is more complex.
You may already have your own plot of land or have a lot in mind. In that case, you can work with a trusted architect and builder to draw up the floor plans to your exact specifications and work out the full house cost based on your precise requirements.
This will be a more lengthy process, especially if your dream home requires lots of high-end materials and non-standard units.
Choosing the right home builders
When it comes to choosing the home builders to build your custom home you'll need to make sure they have experience in building not only custom homes but also the style of custom house you want to build. Here are some other things you should check when choosing the right builder for your dream house.
Do they have relevant local building experience?
Have they got testimonials from previous clients? And even better, can you visit completed examples of their work?
Are they fully licensed and insured up to the total project cost?
What is their price of building a home and do they guarantee to stick to it?
In Chicago, Fortress Home check all these boxes and more and are a trusted partner when it comes to building a custom home.