0
Custom Home Builders Near Me: What Services to Expect?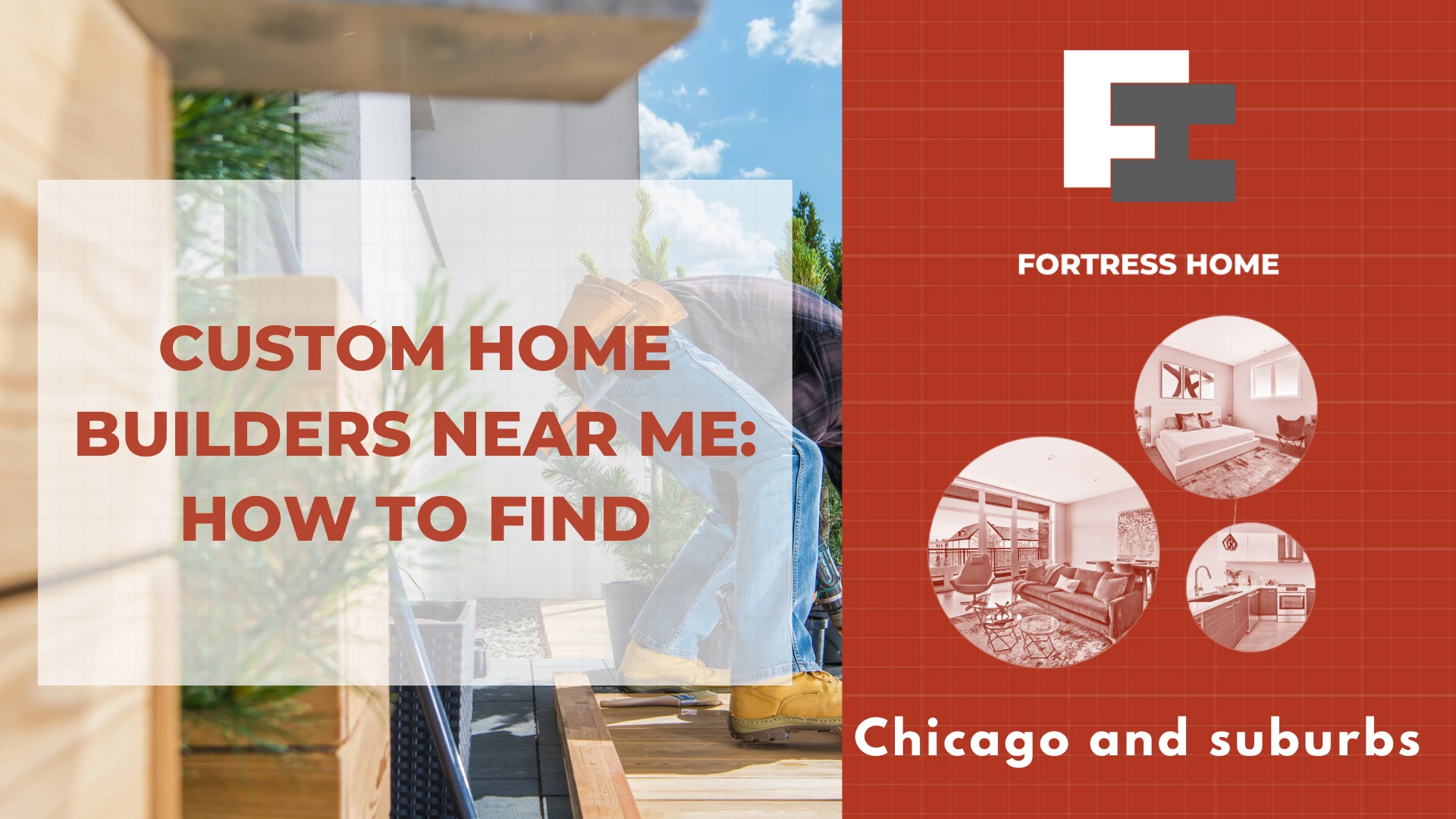 Custom home builders provide the full spectrum of services in the execution of unique — custom homes. This category of residential real estate is characterized by a non-standard architectural design, floor plans, interiors, technological solutions. An experienced custom home builder will manage the whole process — from getting the required permits to "polishing" the finished result to a point when you can just get your keys and start enjoying life in your new beautiful home.
Fortress Home has been in the custom home building business for more than 20 years. We have extensive experience in both new construction and remodel of existing houses. Our professionals are always ready to offer unique solutions — when it comes to the design, the floor plan, or unusual customization options. Give us a call today at 773-770-8607 and ask us a few questions: we are sure we can provide you with a unique vision and solid expertise.
Custom homes: what are they?
The main word that characterizes the term "custom home" is uniqueness.
These new homes are designed specifically for the needs of a particular customer — with the help of the in-house or invited team of architects and designers.
Usually, the builder would construct this new home on your plot of land, but there are firms that will offer you interesting locations too.
Because the whole process of bringing this kind of house from the ground up is more complex than building a modular (a "typical") home, it usually is more expensive and time-consuming. The price to finish a new home of this type can be twice higher than that of ready homes in housing communities and it can demand up to twice and more time to finish it.
Custom home builders: list of services
Getting all the permits, required in your area
Complying with the building codes and zoning requirements
Preparation of the building site for construction (leveling, demolition of the old constructions, etc)
Architectural design — unique floor plans created by an architect
Purchasing the materials and delivering them to the building site
Hiring subcontractors, if needed
Remodeling and customization of the existing houses
Installation of all the utilities and communications
"Green" solutions — energy efficient modern homes
"Smart" solutions — technologically advanced dream homes