0
Ever wondered 'how much to build a house on my land in Chicago'?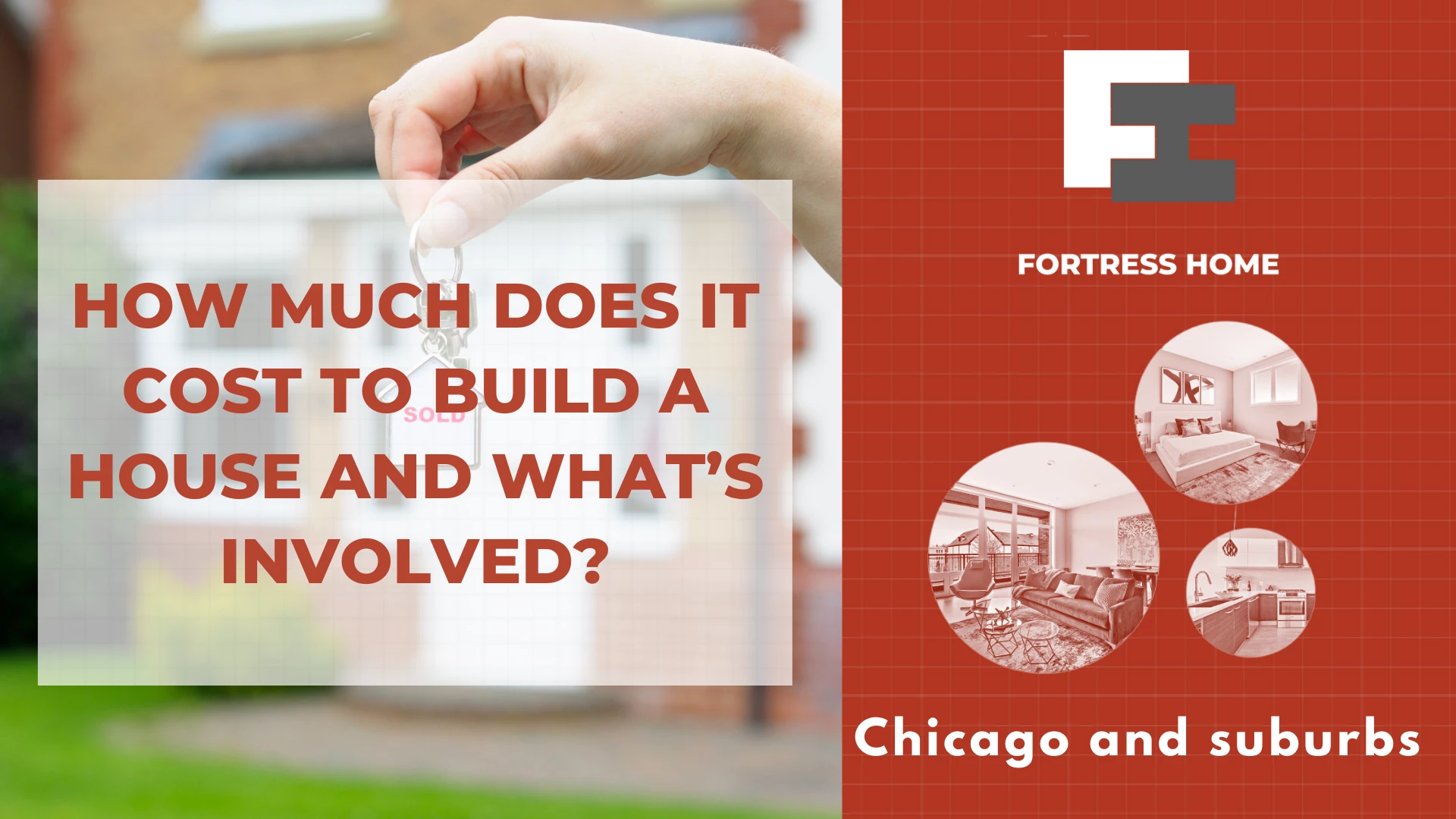 Building your own home is part of the American Dream, and gives you the chance to have the custom house you've always imagined. Whether you have a vacant plot in the suburbs or a huge tract of land out in wilderness, the ideal of building a new home on your lot is one that many aspire to. But where to start - cost is only one part of the equation.
In this guide we look at some of the key things you should factor in and give you some general ideas of costs based on national averages. As there are so many factors that go into planning and building a dream home it's impossible to say how expensive is it to build a house without all your exact details.
Choosing a contractor for your custom home
While choosing a contractor might not be the first thing that comes to mind when you want to build a home on your lot, if you choose the right contractor they can help you navigate all the steps when building a home on a lot from start to finish.
Here in Chicago there are many contractors to choose from, but at Fortress Home we have over 20 years of local experience so can help navigate planning, permits, advise you on the best house for your square footage and location, and source the highest quality, best value building materials to ensure your house is completed on time and to budget.
A good contractor can manage the construction dealing with:
Completing paperwork and obtaining permits
Managing all the different trades people and laborers
Purchasing all the materials and arranging deliveries
Ensuring the quality of all the work
Keeping the build on track and meeting deadlines
Plans and legalities
Plans
The first stage is to design your dream home. While you can purchase pre-designed blueprints which may save you some money, if you have specific requirements or an unusual shaped plot of land you'll probably want to work with a local architect or engineer to put together the plan that fits both your dreams and budget.
Working with a local architect who has experience in local zoning and planning laws will help ensure your plans are to code and building permits will be easier to obtain, helping you to build a house on your lot without too many hassles.
Permits
Once you have your blueprints and plans in place you can get all the necessary permits. Your contractor should be able to assist with this or you can contact your local government office to apply for your Building Permit. There may be additional fees for inspections as part of this process.
The average cost for all your plans, permits and inspections is around $18,000.
Preparing the land
Clearing the land
Before you can start building a house on your own lot you'll need to make sure the land is ready to build on. If there are any existing structures or trees they will need to be demolished and cleared. If the land isn't flat you may need to level or regrade the construction area.
Costs for clearing your plot of land can vary greatly depending on whether demolition or levelling is required. If no demolition is required it should cost around $1,500 - $5,000, but with demolition you could be adding on up to $25,000.
Foundations
Once the land is prepared you can start pouring the foundation. Good foundations are essential for a solid, long lasting house. The cost of the foundation will vary depending on many factors including the type of soil, previous land use and many other factors. If retaining walls are also required expect your foundation to cost around $35,000. While this figure may sound very large, remember this is a step where you really don't want to cut costs.