0
Find Luxury Home Builders that Will Make Your Dream House Come True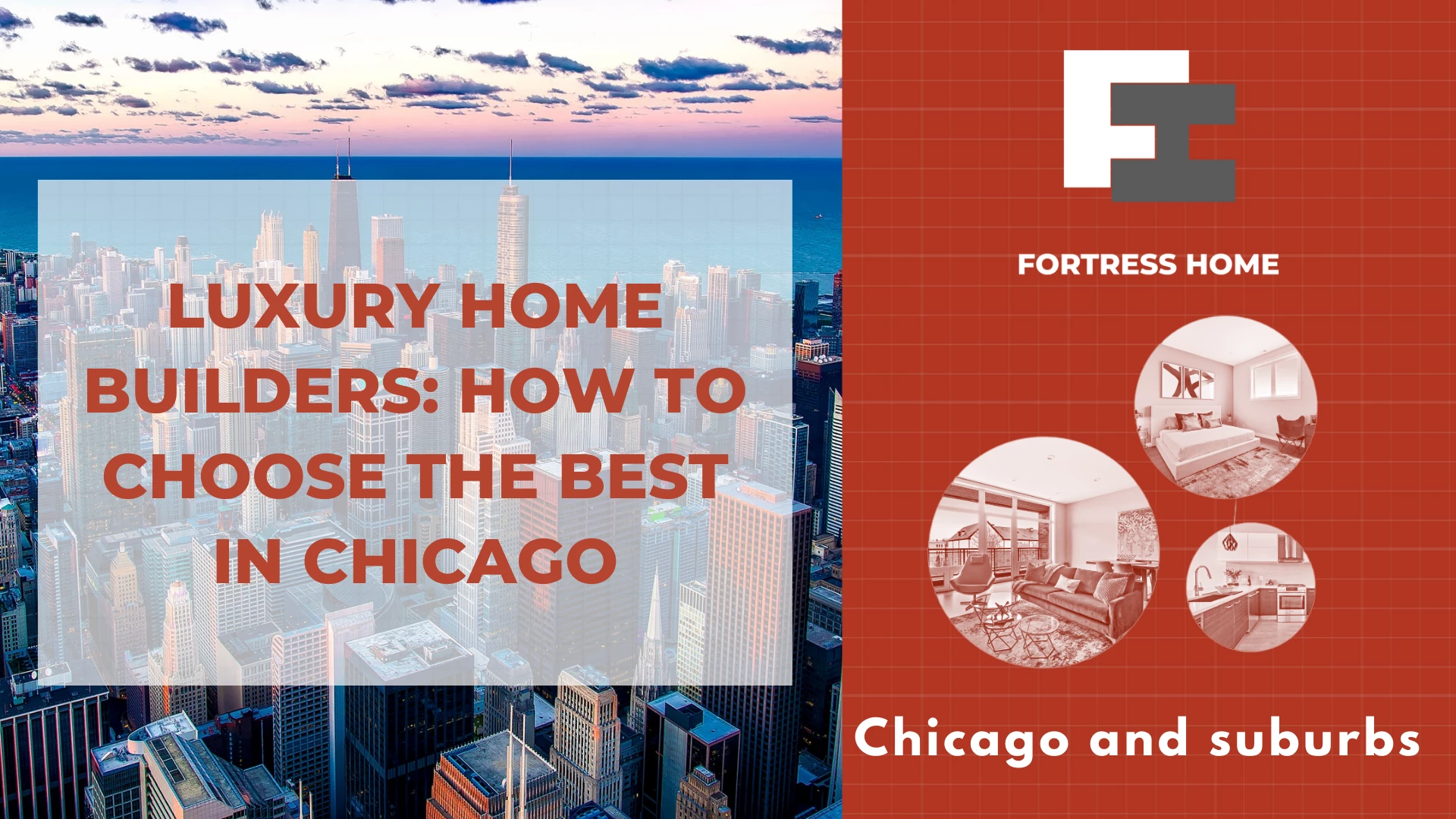 Oxford dictionary defines luxury as "the state of great comfort and extravagant living". And this term gets even richer when it comes to luxury homes. Premium location, custom design, modern living spaces, top quality materials, high-end technology, renowned architects, exquisite interiors... unparalleled quality in everything.
Building upscale custom homes is a true art, and it demands a lot of experience, skill, and knowledge. It requires an excellent reputation and good connections. Only top luxury home builders can perform a truly unique project that will tick all the boxes.
But the choice is so big - how to find a custom builder that will match your vision? It is also a kind of art. In order to sign a contract with the best possible luxury home builder for you, use a few simple tips from a Fortress Home expert.
Custom luxury homes - what are they?
A custom home is a house that doesn't have a twin. It is one of a kind. And if it belongs to the upscale part of the market, it is most likely built with the help of the best architects, from the best materials, with the use of the top technology. Exceptional homes are not just expensive — they are unique, as their owners are. Let's see what defines a luxury home.
Price tag. Usually, residences that cost around $1 million are called "luxury"
Custom design/custom floor plan of the buildings
Unique and exquisite interior design
Vast territory with landscape design, unique outdoor spaces, pools, spas, tennis courts, an extravagant winter park, etc.
Use of the best materials. Meticulous attention to detail — even invisible parts of the house are made from high-quality materials
High-end technology. Modern luxury custom homes are not just unique in looks and "smart". They use green construction technologies, are eco-friendly, and implement state-of-the-art scientific inventions (from wind and solar energy to water filtering systems, etc)
Luxury home builders - who are they?
First of all, luxury home building professionals know the industry very well and have extensive experience in the market. They must withhold all the necessary licenses for the jobs they perform (construction works, general contracting, building, green housing, etc.), required by a particular state, and have all the official certificates. Having relevant insurance is also very important for a custom home builder.
Renowned companies always actively participate in industry life, being a member of The National Association of Home Builders and other professional associations. If you aim for the top luxury home builders, most likely that throughout their experience they have won multiple awards, too.
Each of the luxury builders has its own approach to the construction process. No matter if they work with the award winning architects or have an in-house design team, it is most likely that they are specializing in one or two particular styles. This is what defines them amongst others. If you look through their portfolio, you will understand if their vision matches yours. If you aim for clean lines of the modernist houses, classical "rich" forms definitely would not suit you.
A luxury home builder will provide you with a full range of services — from the design ideas to the very final touches. You just need to be handed the keys and walk into your dream home.