0
General Conditions in Construction - Your Questions Answered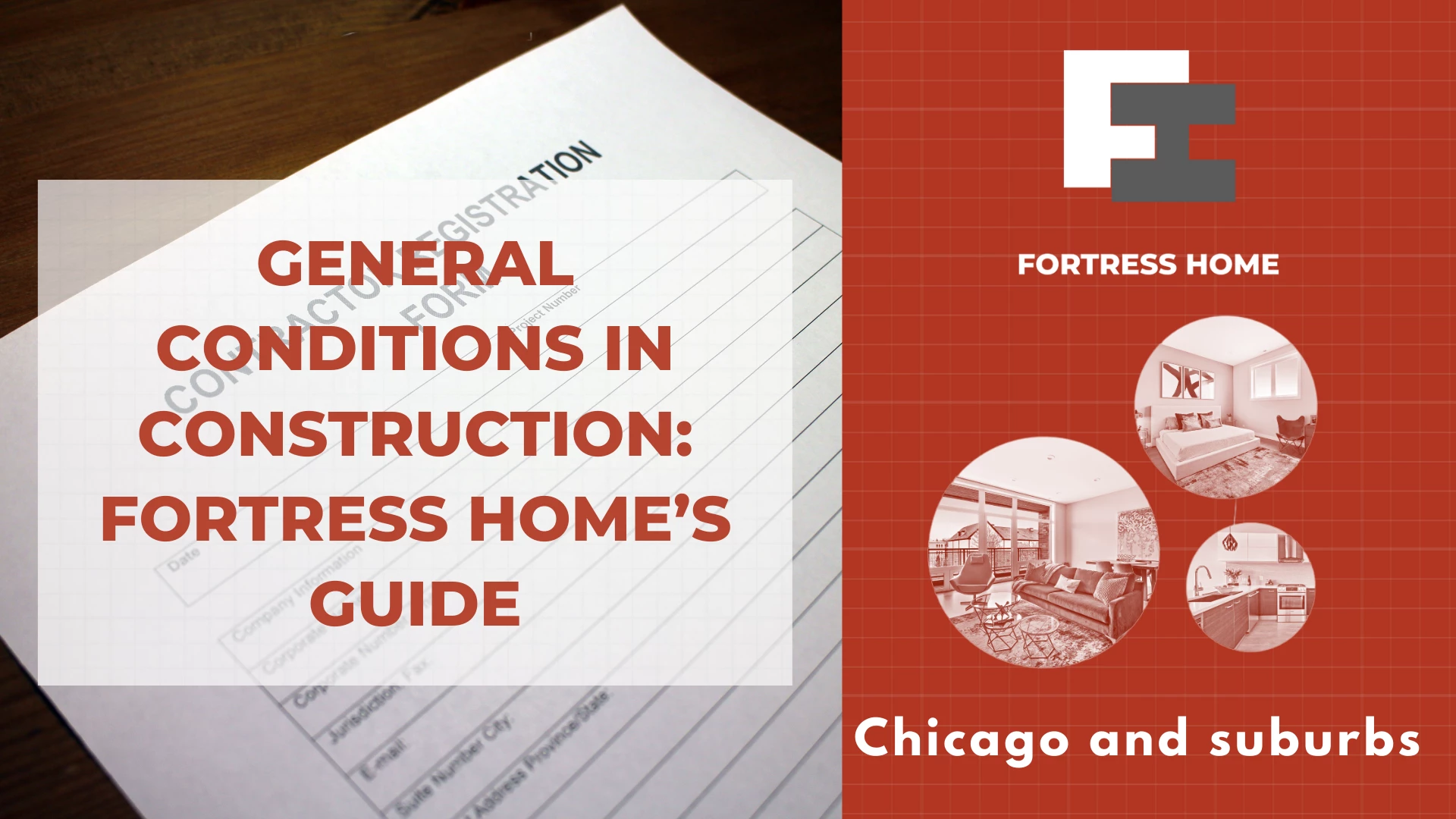 You've got your plot of land and found a general contractor you trust to manage your construction project and you're reading over the contract and costing documents and you come to a section called general conditions. What are these extra costs and why are they included? General conditions in construction contracts cover the additional costs that you don't normally think about, over and above the materials and labor costs of building your new property.
They include things like site cleaning and materials handling - all essential costs incurred in construction projects. Fortress Home, Chicago believes in being upfront with our clients so we've prepared this handy guide so you understand exactly what you're paying for.
What are general conditions in a construction bid?
Looking at your bid or contract for your new construction project you may well come across a section of general conditions construction costs or general restrictions. You are probably wondering what these costs are and why you have to pay them. The hidden cost of building a new home or commercial building is actually very logical when you understand what it covers.
Pre-development fees
Depending on the complexity of the project and whether the builder was involved in the project set-up, and assisted with the design of the structure and finding the land, there may be costs associated with this, usually involving personnel time.
Time taken doing estimates and proposals may also be factored into this part of the general conditions project costs.
Project management
If you are working with a general contractor who will be managing the entire construction project for you, you should expect to pay for their project management services. Depending on the complexity of your particular project you may have a full-time project manager or even project managers, especially for large, complex commercial projects.
Permits
Permits may or may not be included in the general conditions depending on the specific project. This part of the cost may also include the time required to apply for various permits required, as well as the actual permit fees.
Project utilities
This is one of the larger sections of general conditions costs and can include various items, depending on the size of the building site and project.
Electricity and running water, including drinking water
Internet access and phone lines
Portable toilets
Security systems and alarms for site protection