0
House Floor Plans For Your Dream Home: Everything You Need to Know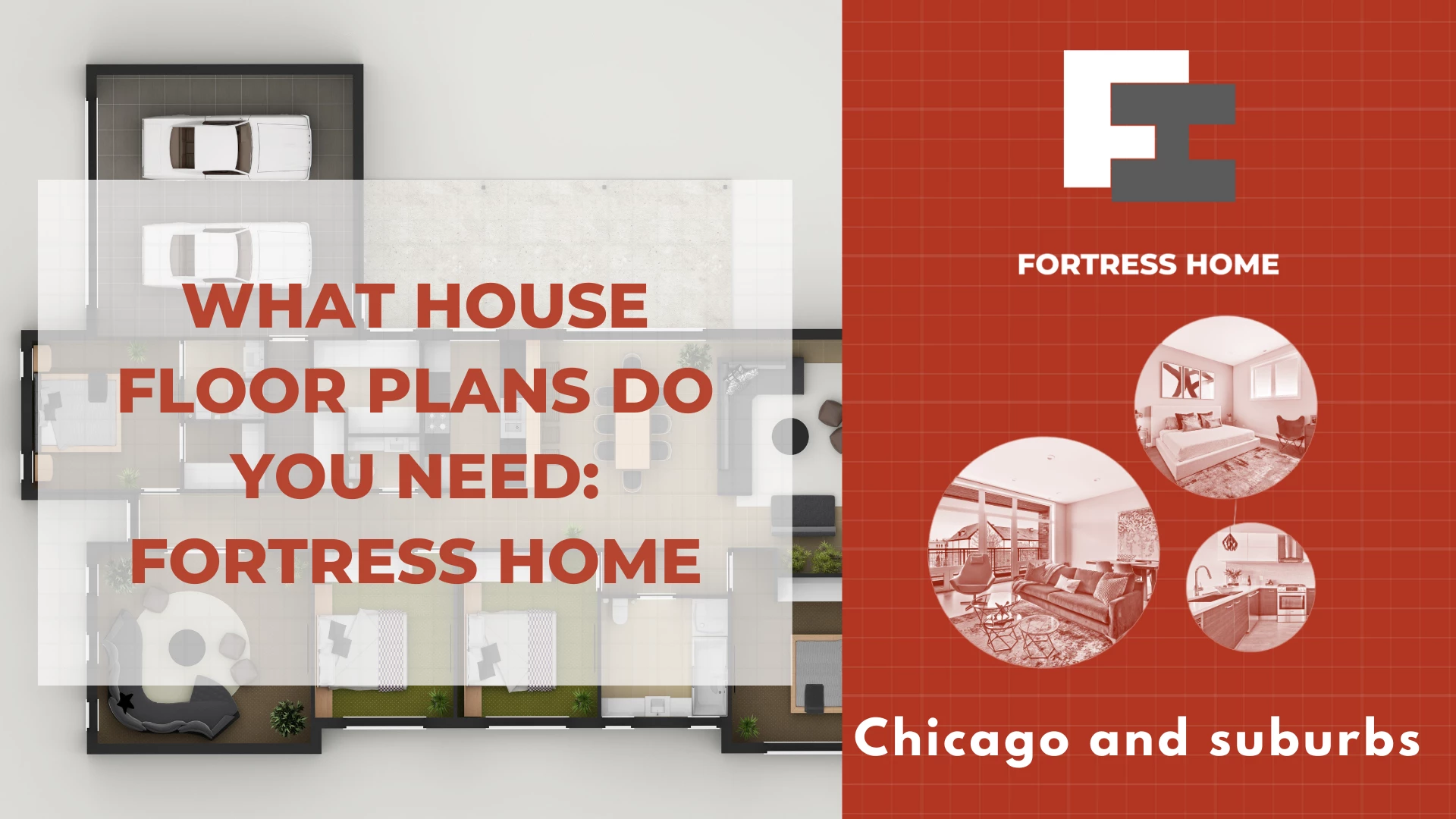 Your dream home has been floating around your head for years and the time has finally come to start your custom home building journey. Before you can begin construction you need two things; a plot of land and some house plans. So how do you get those ideas out of your head and onto paper, and how do floor plans for building a house become a real family home?
When building a custom house in Chicago, speak to Fortress Home, who can help you with every stage of the process, from turning your ideas into floor plans, creating blueprints to build a house, and building your own custom home. Discuss all your home ideas with us now: +773-770-8607 or [email protected]
What's the difference between site, house, floor, and construction plans?
You may have heard the terms site plans, house plans, floor plans, and construction plans thrown around when people discuss home building but what are the differences between these types of plans.
Site plans
Site plans show the entire construction site, or piece of land on which your new house will be built and include details like roads, trees, neighboring buildings, and other natural features, including the topography (slopes, etc). They will show where your house will go in relation to all the surrounding features.
They can be used to ensure your new house isn't built too close to any other buildings and how it will be oriented on your property. However, site plans won't go into any detail on your new structure. That's where house and floor plans come in.
Floor and house plans
The terms floor plan and house plan are often used interchangeably and are probably what comes to mind when you think of house design. They are generally shown from above and give the full layout of a house, including windows, doorways, stairs, etc.
House floor plans will also show the position of any permanent features like built-in counters and cupboards, kitchens, and bathrooms.
Your house plans should also show dimensions and give indications of materials to be used, however on their own they are not enough for a builder to build your new house.
Construction plans
While the site plan and floor plans are very useful for envisaging your dream home, your builder will need some additional details to complete the construction of your house.
The construction plans that builders use contain a lot more technical information and far more detail than that shown on standard floor plans. This might include:
Excavation plans show exactly what needs to be excavated for the foundation and basement of a house.
Elevation drawings show the house from the front or side, rather than above, and are useful for indicating the position of windows and doors and other such features.
Cross-section drawings are similar to elevation drawings but will show cross-sections of your house, highlighting where supporting beams, foundations, and other structural features might be.
Mechanical and electrical drawings, as you can probably guess, show all the wiring and ductwork for your lighting, power outlets, and HVAC.
Plumbing plans will show the location of all pipes, faucets, water tanks, and drains.
A full set of construction plans or project plans will be needed by the builder to ensure everything in your house is built as it should be.