0
How Much Does it Cost to Build a 2 Story House?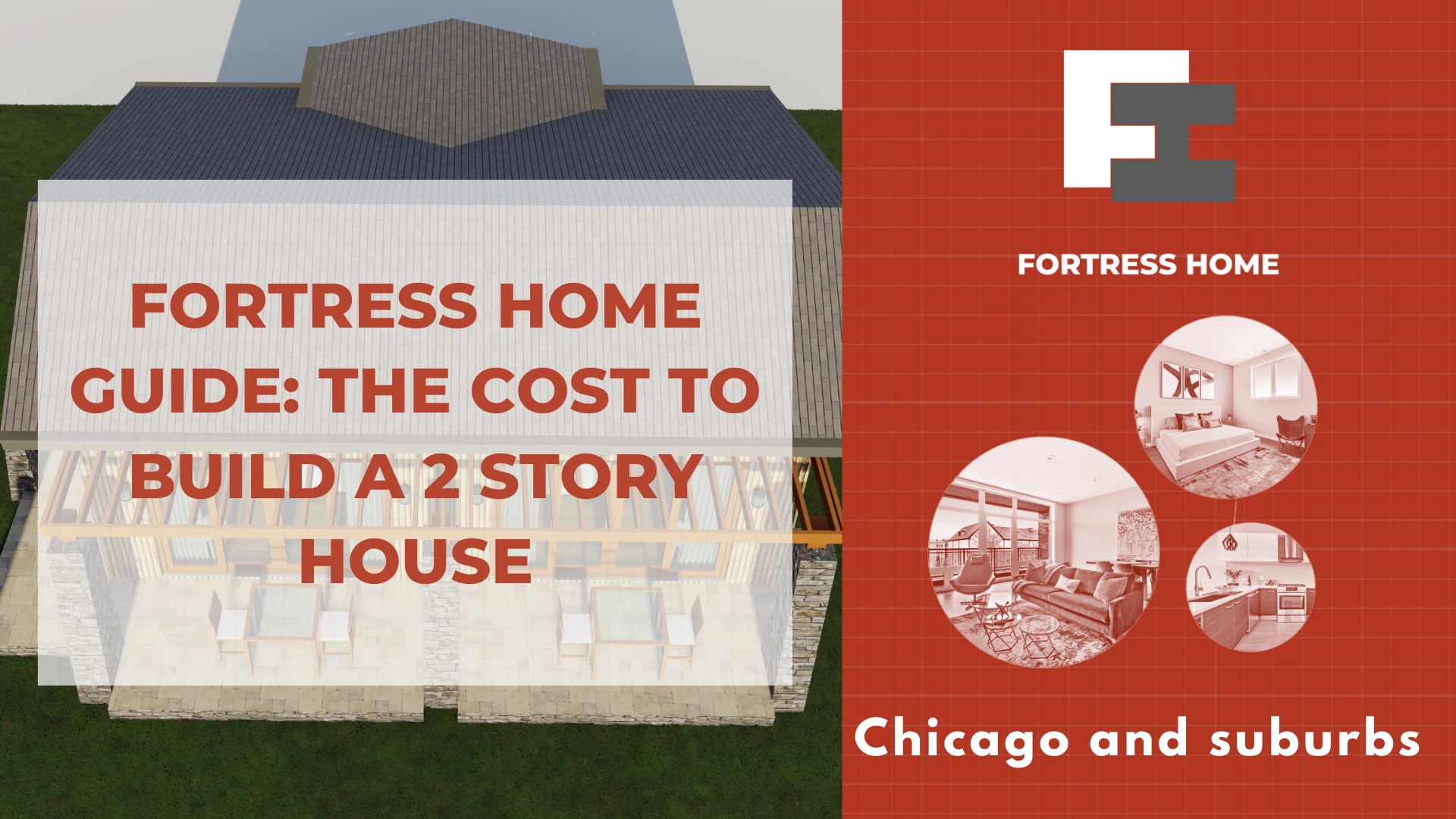 When it comes to building a new home there are many decisions you have to make, and one of the first is to do with the style of your house and whether it's 1 story or 2-story. Depending on the neighborhood and area one house style might be more popular than the other but it's up to your personal preference which you choose. Here we highlight the pros and cons of a 2-story home and how much it is likely to cost you.
When you are ready to build your dream home in Chicago, reach out to Fortress Home, one of the city's most reliable and high-quality custom home builders, with more than 20 years of experience: [email protected] or 773-770-8607
Key differences building a 1-story and 2-story house
The main difference between 1- and 2-story houses is that all the living spaces are on the same level in a one-story home, which can make the flow and layout of the house smoother and designing the layout easier.
However, if you want a 2,000 square feet home, if you choose a one-story design your foundation and roof will need to be twice as big as that of a two-story house, which can make the home building costs higher.
Why choose a two-story house?
Both one and two-story homes have their benefits but here we detail the key pros and cons of a 2-story house.
Pros
Your building costs may be lower, per square foot, as your roof and foundation costs will be smaller.
If you have a smaller lot you can fit a lot more living space (twice as much in fact) in a two-story house than a one-story house.
You will have more privacy from the second floor of your home, which is why most people put the bedrooms upstairs.
You can have a much larger yard on the same lot size, with a two-story home.
Two-story homes are generally a safer option when it comes to thieves, as you can more safely leave upstairs windows open to enjoy a cool summer breeze at night.
If you're in a neighborhood with other two-story homes it will likely be much harder to re-sell a one-story home, but less so the other way around.
Going up and down the stairs gives you a mini-workout every day, hopefully keeping you fit and healthy for longer.
You have more exterior design options with a two-story home, and some house styles don't work well as a one-story home.
A two-story house will generally have much better views for you to enjoy from your upstairs windows.
Cons
If you have small children or elderly relatives the stairs can be difficult for them to deal with, and potentially even dangerous.
Staircases can take up valuable living space, depending on the design of the house.
Sound travels more through floors than walls so you need to carefully consider where to put louder appliances, like your TV.
If you are in an area prone to natural disasters it can be slower to evacuate a two-story single-family home.
Maintenance of a single-story home is usually easier - think about clearing out your gutters.
Heating a cooling a two-level home can be more expensive and less efficient.
If you want to know what does a general contractor do, dial 773-770-8607 and speak to one of the Fortress Home specialists.