0
How to Build a Brick House: 8 Clear Steps from a Fortress Home Expert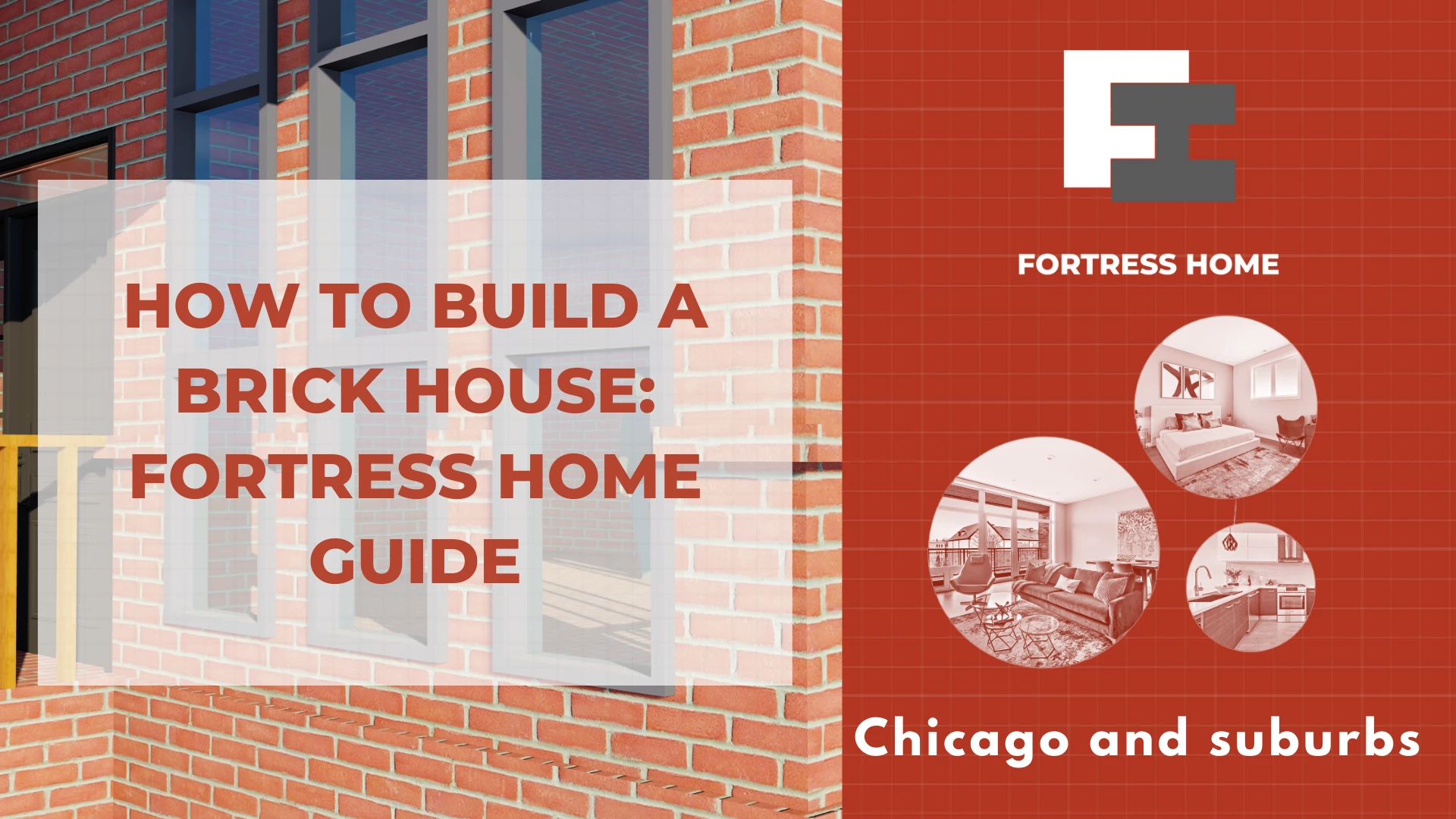 Building a brick house is a complex process with many steps and issues to consider. The specialists at Fortress Home have over two decades of experience in building brick houses and will be happy to guide you through the construction process each step of the way if you choose to build with us. Still, it is always useful to brush up on the basics of how to build a brick house before you embark on such a major project, so you are fully equipped and informed to realize the house of your dreams.
In this article, we outline eight steps involved in building a brick house. Of course, the process might vary somewhat depending on what kind of house you are building, but reading on should give you a better idea of how to build a brick home so you know what to expect.
Steps of building a brick house
Step 1: Planning and permits
Before you set about building a brick home, the first step needed is to develop a picture of exactly what kind of house you want. This usually means working with architects and other specialists to draw up specific plans.
For example, what kind of design, brick walls, door and window openings would you like? Will the exterior of the structure include brick veneer or other materials and design features? What special considerations or constraints might be imposed by the nature of the construction site you are to build in? How about choosing bricks? Professionals will be on hand to help you make these choices and draw up the perfect plan for your dream home.
Step 2: Permits
Once plans to build your brick wall home have been drawn up, these must be approved by the relevant authorities so that the necessary permits can be obtained. Exact requirements vary in different jurisdictions. In Chicago, a new building for which architectural drawings are required must be reviewed by the Department of Buildings to acquire the correct permits.