0
How to Calculate the Commercial Construction Cost Per Square Foot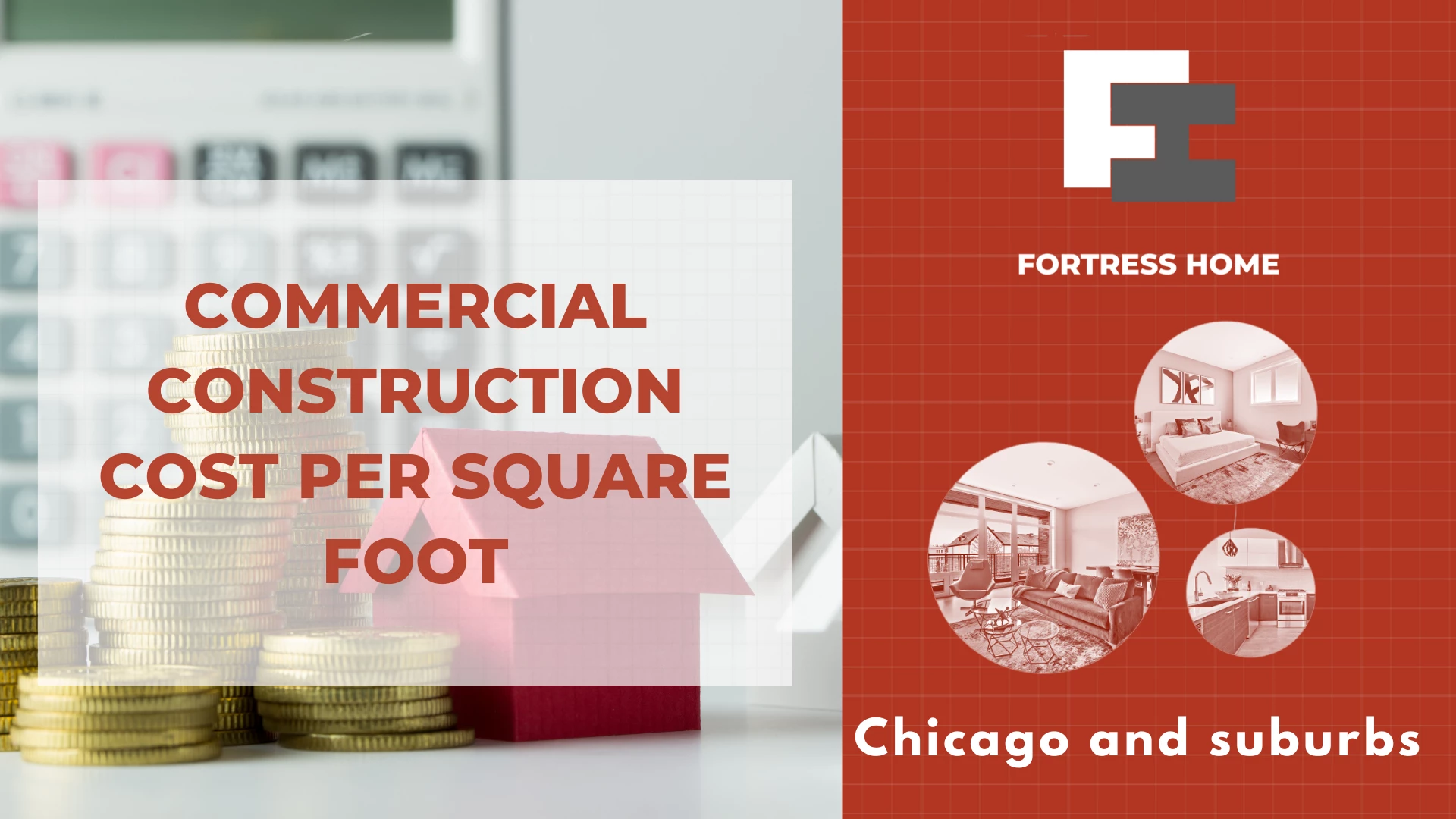 When working with a commercial general contractor to achieve your commercial building plans it's important to understand how much your project is likely to cost and what factors influence total price. Whether you're building an office building, a manufacturing plant, or a retail outlet we detail some of the key costs to look out for and the average commercial construction cost per square foot. Fortress Home in Chicago, an experienced commercial general contractor, would love to collaborate with you on your latest commercial endeavor. Call us today at +773-770-8607 or email [email protected]
Factors affecting the commercial construction cost per square foot
When it comes to calculating the square foot costs for commercial construction there are many different things that will impact the construction costs.
Location
The location will have a large impact on the construction cost per square foot, due in part to the cost of land in different states, and in between rural and urban areas. In New York City an acre of land for construction can cost around $5 million, whereas an acre of land in Illinois is only $23,000. This will have a huge impact on the commercial building construction cost and explains why there are so many skyscrapers in cities like New York, as you get a lot more square footage of usable space per square foot of land.
The climate and geology in specific locations will also impact the overall construction costs of commercial projects.
If you're building in an earthquake zone there will be much stricter building requirements than in a more geologically stable area. And if you're building in a very cold state with heavy snowfall, you'll need to factor extra structural strength, insulation, and heating systems into the costs.
Hard and soft costs
When you are looking at commercial construction costs per square foot it's important to understand whether both hard and soft costs are included. Many quotes will only include the hard costs.
Soft costs
Soft costs are all the costs required for a commercial construction project, excluding the actual construction costs. They are more often fixed and easier to estimate and will include:
Architectural plans
Building permits
Inspections
Legal fees
Hard costs
Hard costs include all the physical commercial construction costs including all the labor and materials costs. They can include:
Labor costs
Building materials
Foundations
Framing and structural work
Exterior finishes
Interior build-out and finishes
Plumbing, electricals, and HVAC
All fixtures and fittings
Material quality and finishes
The type of building will play a large part in the type of materials and finishes required. For example, a simple warehouse, without temperature control, will require far simpler materials and finishes than a luxury resort.
If you are planning to build a multigenerational house that would serve your family for decades ahead, go for custom home builders.