0
How to Choose a Home Builder: The Only Check-List You Need in 2022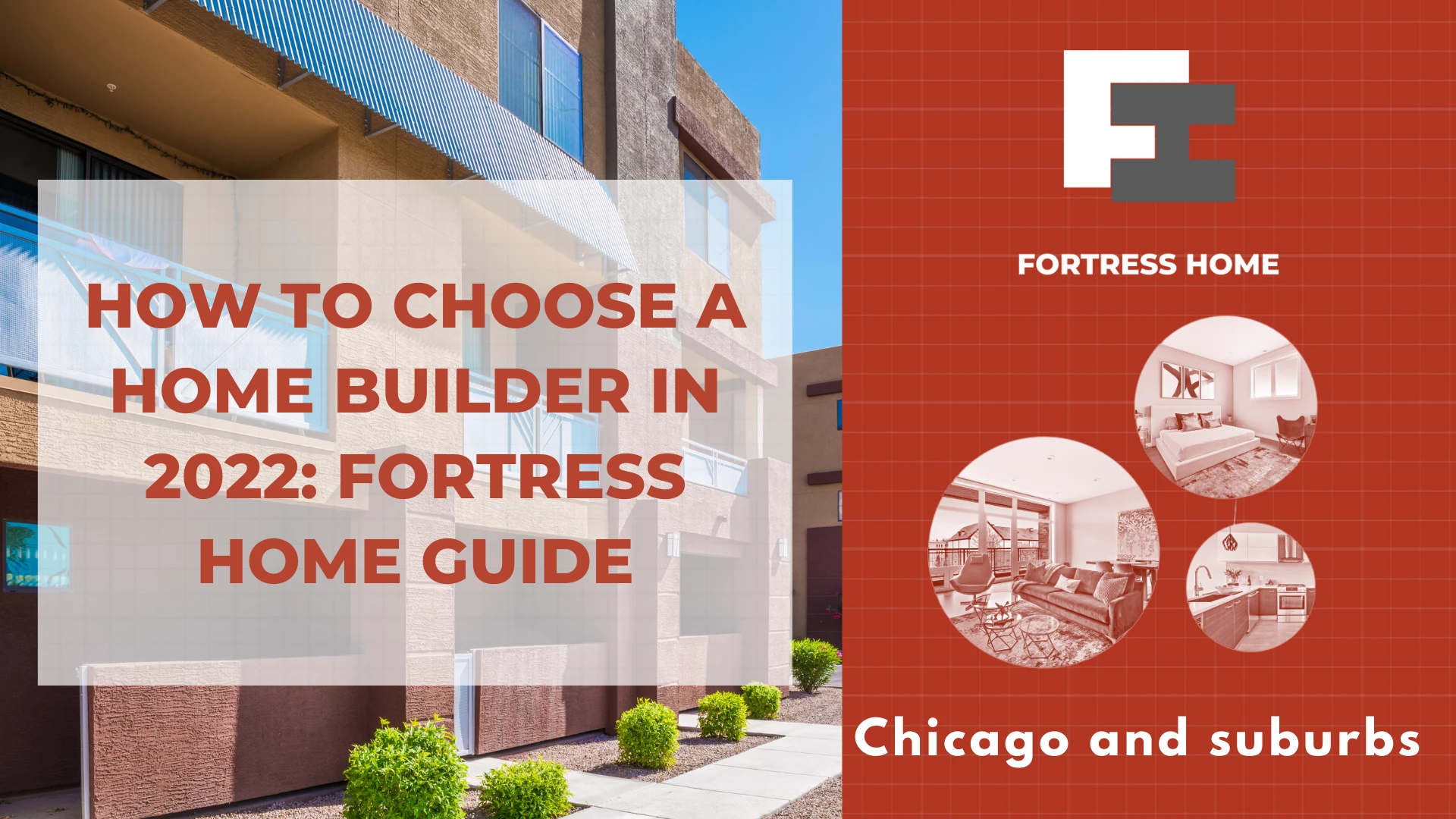 The time has come to build your own dream home and you've worked out exactly what you want and you have a budget. Maybe you even have an architect and all the plans drawn up, or the design is still in your head. Either way, the time has come to find the right home builder. So how to choose the best builder in 2022? First, you need to draw up a shortlist of all the options and then narrow it down to the best builder for you.
At Fortress Home in Chicago, we're always happy to discuss your new house plans and answer all your questions. Contact us at +773-770-8607 or [email protected].
Do your homework first
The first stage when thinking about how to choose a home builder is putting together your own personal project brief. Before you can start looking for the best builders you need to make sure you have a clear idea of what you want. This is a vital stage in the pre-construction process and here are various factors you should consider.
Budget
It's important to understand exactly how much you can afford to spend on your new home and how much you can borrow. You might want to speak to your bank about construction financing at this stage and see how much they will lend you.
Timeline
Is there a deadline for your new house to be completed — perhaps a new job or family change? If so this might limit your custom home options, as custom houses generally take a bit longer to build, especially if they include a lot of custom elements.
Style
Are you very particular about the style, layout, and design of your new house or are you more flexible? If you have very specific requirements the custom home route might be best for you. However, if you like what you see in many builders' model homes then going down the customization route with a production builder might work well for you.
How to find suitable builders
Whether you want a custom house or are looking for a production house with customizations it's important to choose the right home builder. Once you have a clear idea of what you're looking for you can start your search for builders who match your brief and make a personalized list of builders.
Make a shortlist
When looking for suitable home builders in your area here are a few places you can look.
Local home builders association — your local association should have a list of all member home builders in your area. This is a great place to start.
Local real estate agents — realtors in your city will be able to recommend home builders they have worked with.
Local real estate listings — check your local newspaper's real estate listings for ideas of who is building new houses in your area.
Personal recommendations — asking friends, neighbors, and homeowners associations are a great way to get more personal recommendations and opinions.