0
How to Find the Best New Housing Development Near Me in Chicago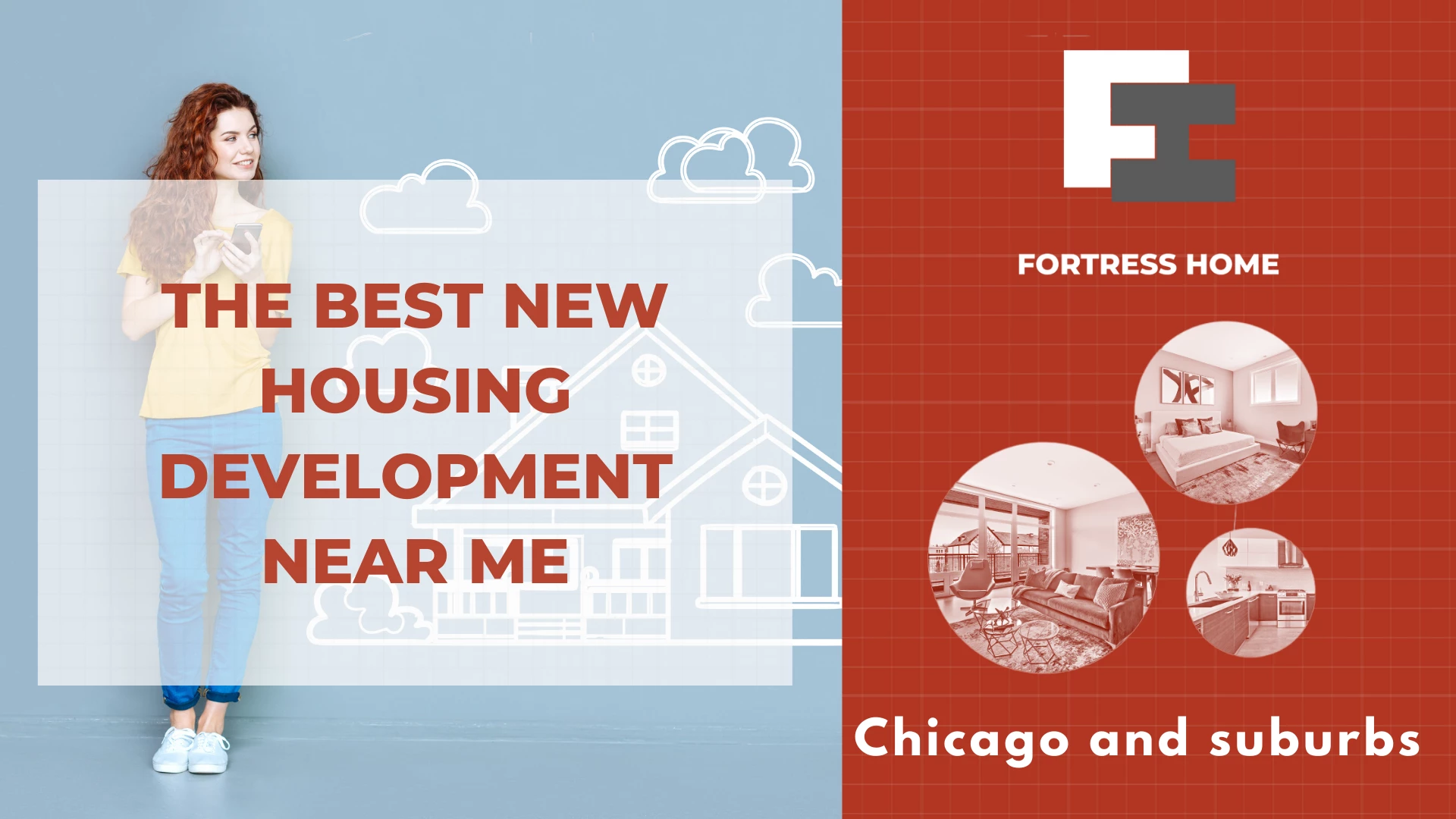 The time has come for you and your family to move house. Choosing a new construction home in a quality housing development could be the best choice you make, offering you all the benefits of a brand new home without the stress of building one yourself. With Fortress Home in Chicago, you'll find quality and flexibility in all our new construction.
Why choose new construction homes
The time has come to move on, maybe to accommodate your growing family or to upgrade to a new stage in life. Perhaps you want to move from your city center townhome to a single-family property in a friendly community near a great school. Maybe you're looking for more outdoor space or want to move into a cool new condominium in the heart of the city.
When speaking to real estate professionals they will tell you that the types of houses people choose are usually based on the consumers' personal taste, rather than hard facts.
Many people have a love for older houses with their quirks and oddities but for most people the benefits that come with new homes are undeniable.
Types of homes in new housing developments
If a housebuilder is creating new residential construction near me they will usually have various options for you to choose from, depending on the stage of the development. In general, you can:
Buy move-in-ready homes for sale
Depending on the stage of the housing development there may be some completed homes that are ready to close now. They may even have mortgage and finance options available, allowing you to go from choosing your dream home to moving in very quickly.
You may also have the opportunity of adding optional upgrades to your new house or condo.
Choose a personalized home
Most developers will offer customizable properties in new housing developments which will allow you to gain the benefits of a custom-built home without all the hassle and stress. You can personalize many elements including:
Floor plans and layouts
Flooring and countertop materials
Decor and paint colors
Cabinet styles and materials
Appliances
Smart home technology elements
Your customized single-family home can be as affordable or as luxurious as you want as you can tailor these houses to fit your budget.
Some developers will even offer interior design advice helping you make your new home as unique and stylish as you are.
If you're looking for a condo in a new development you may not have as much say over customizing floor plans but there should still be extensive options for personalizing the interior finishes and decor.
Benefits of new homes
New homes have many benefits over older houses, especially as they are able to take advantage of the latest construction techniques and will be built to the most up-to-date building standards. This means that new construction homes will be better insulated and more energy-efficient than older houses.
With the latest technology in construction materials, they will be built to last and won't have any of the maintenance and upkeep issues of old homes, especially if you choose a respected builder who uses the highest quality materials, like Fortress Home, Chicago.
High-tech homes
In a new construction home, you can also take advantage of the latest smart home technologies so you will be wired up for the future. While it is possible to add this technology to older buildings it requires a lot of major work and can be costly and time-consuming. But adding the wiring at the time of construction is much more efficient and effective.
General contractor: license in Chicago is a must for providing all construction services.