0
How to Hire the Best Commercial General Contractors in Chicago?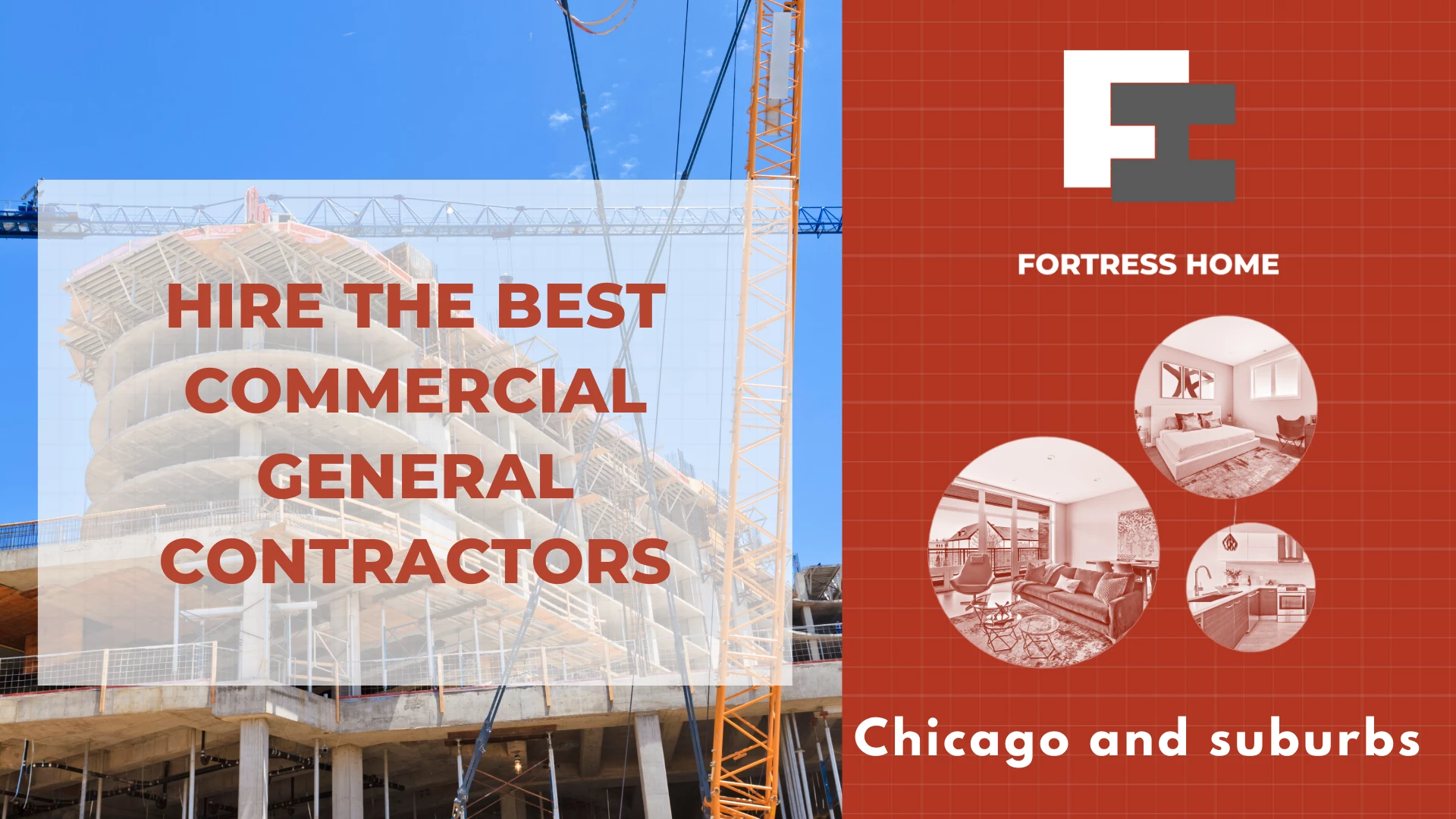 Hiring commercial general contractors is the most effective way to give yourself and your business comfort. These are your go-to experts for everything related to the construction and design of commercial buildings that will plan, oversee, manage the whole project until the moment you get the keys to your new business premises. Your commercial contractor will work and communicate with vendors and staff subcontractors, builders, designers, and architects when dealing with every stage of the process.
This page includes instructions on selecting a commercial contractor that is the best for your business goals. It has been created by a Fortress Home that has been in the Chicago commercial construction industry for more than 20 years. Read through — and if you have any questions, give us a call at 773-770-8607 to discuss your building requirement and to get a free quote.
What is a commercial general contractor?
Usually, commercial building projects are of a much larger scale than residential ones — and it is important to secure yourself with the proper expertise for each step of the way. This is when general contractors that specialize in the commercial sector come to play. The word general is used here for a reason — these are the pros that have enough knowledge, experience, and connections to properly start and finish any commercial project.
Your commercial contractor will manage and be responsible for the hiring process for subcontractors - individuals or businesses that specialize in plumbing, electrical work carpeting, paint, or other substantial roles which require experience and possibly other forms of experience credentials a general contractor will likely not be required.
He also will be responsible for acquiring materials and informing other contractors working on the project if materials were to be installed.
Services that commercial building contractors provide
Establishing the budget
Planning each milestone of the project
Getting all the required permits
Hire and oversee subcontractors
Purchase materials and deliver them to the building site
Preparation of the site for construction (demolition of the old structures, leveling, etc.)
Architectural design
Interior design
New construction
Remodeling projects (for example, turning the residential buildings into commercial)
Commercial maintenance and renovation services
Project management
Why go local when choosing construction services?
Commercial contractors know how to create a building structure that will be solid and safe. But if you find experienced local specialists, they will also know all the peculiarities of soil, water, underground streams, prone to landslides — and will be able to eliminate all the risks even before the construction has started. They will also make sure that your commercial building meets all the local legal requirements.
Besides managing and overseeing the whole project, great commercial contractors can also have a team of specialized designers to help out with the architectural and/or interior design of the building. So that the quality of the structure that they develop matches the style — and all of it suits their client's goals.
Choose a general contractor wisely: there are solid market requirements for building construction. You'll find more info in the next paragraph.