0
Licensed General Contractor - What it is and Why it Matters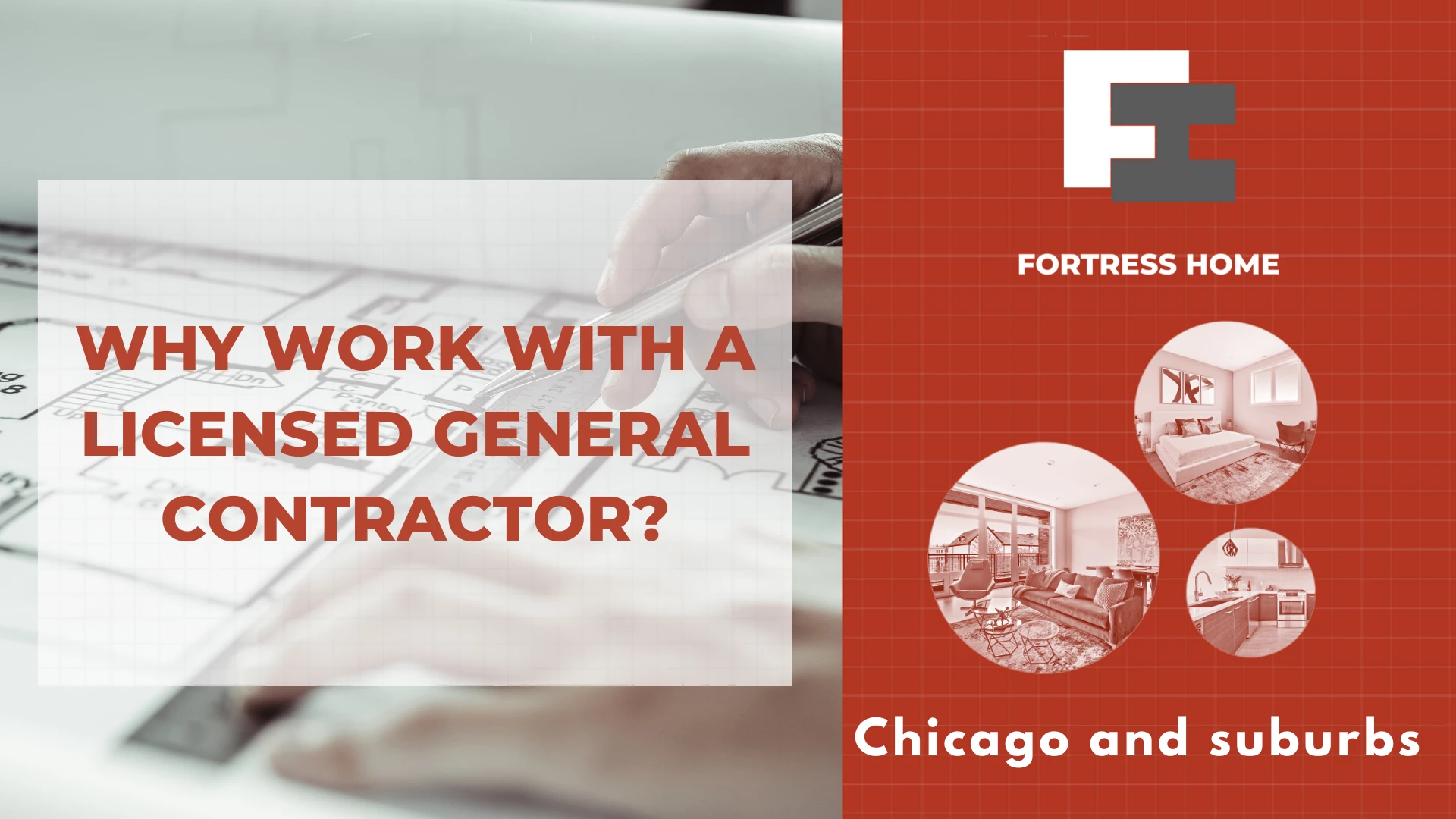 If you're thinking of hiring a contractor to build you a new home, renovate existing properties, or do some residential remodeling it's vital to check their credentials. We explain why it's so important to always work with a licensed contractor and what the risks are if you don't. Fortress Home is one of Chicago's top licensed general contractors and wants to make the process of hiring a contractor as simple and straightforward as possible, so you don't need to worry about your construction work.
Why do general contractors need a license?
As major construction projects can range from hundreds of thousands to millions of dollars and the general contractor is responsible for the overall project, it's very important that they are suitably qualified, experienced, and insured. In order to get a general contractors licence they need to submit proof of these things to their city or state licensing board.
Different states have different requirements to become licensed general contractors but there is a lot of overlap, especially with the general contracting licence, which usually has the most stringent requirements.
What about insurance?
A very important part of the licensing process is providing proof of insurance. As a customer, it's vital to know that your contractor is fully insured so that you won't be liable for any workplace injuries or accidents.
A general contractor will have both worker's compensation and general liability insurance for the whole site. This means that if your property gets damaged, or a worker gets injured on the project site, the insurance will cover these extra costs, and the general contractor will manage the issue.
Why work with a licensed general contractor?
While there are many types of licensed contractors, if you work with someone with a general contractors license they will ensure that all other contractors are sufficiently licensed so you don't have to worry about checking the specific license for multiple contractors.
What are the risks of working with an unlicensed contractor?
Working with an unlicensed contractor is a very risky proposition for the customer. Most of the risks are related to insurance and legal liability. These can include:
If there is a problem or delay on the site the customer will be responsible for it and is unlikely to have any legal recourse.
The customer is unlikely to have any legal rights if there are issues or problems with the contractor or their work.
Any on-site injuries or accidents will be the responsibility of the customer which could be extremely costly.
If the work is not up to code there is unlikely to be any legal recourse for the customer.
If you're working with a licenced general contractor, they are fully aware of all relevant building codes and will ensure you have the right permits so work will all be completed to code.
And even better - their insurance covers the whole site and they
are also responsible for making sure that all the other workers and subcontractors are sufficiently qualified and all work is completed to a high standard. This ensures that all warranties and guarantees for materials and appliances are valid.
Did you know that if your sliding doors or HVAC are installed by people without the right qualifications and experience, the warranty can be invalid? So ensuring you work with a licensed contractor will make sure this doesn't happen.