0
New Home Builders: All You Need to Know to Hire the Best | Chicago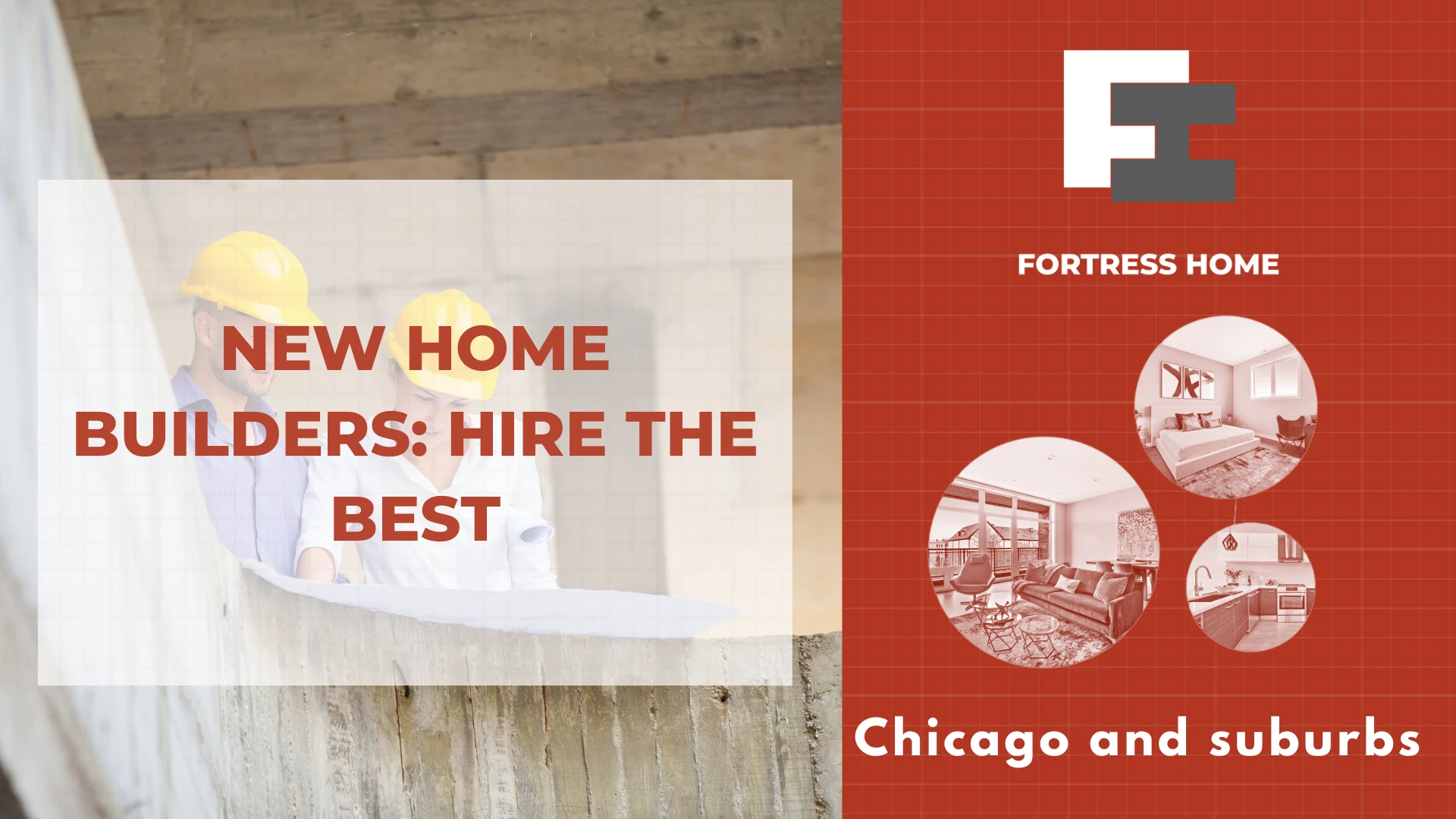 A dream house is different for everybody. For some, it is a smart home with energy efficient features, appliances, and digital tools, for some — a modest cabin with basic amenities somewhere in the woods. No matter what kind of new home you are planning to build, you need a team of experienced home builders to make your vision a reality.
Choosing the right new home builders might be a bit overwhelming — new construction is a big thing! That's why our Fortress Home specialists have prepared this little cheat sheet for you. Creating it, we have used our 20-year experience in building different kinds of new homes. Information contained in it comes directly from our team members, specializing in different areas — from the design center to the construction department itself.
Building a new home on itself should be a positive experience. Begin it today! If you have any questions or need a free consultation, give us a call at 773-770-8607.
We work in Chicago city and the surrounding areas and would be happy to organize a home tour in one or a few completed projects.
The basics of new home construction
Professional new home builders will execute the project from A to Z — from getting the necessary permits to making the final touches in your freshly built new home. But the choice of contractors is so big, that future homeowners have to search wisely.
Key things to inquire from a potential builder
To know if your potential builder has relevant competence, make sure the company is licensed, has all the required certificates (including the registration), a substantial number of successfully completed real estate projects, a good online presence, and recommendations from homebuyers. Trustworthy companies are always a well-established member of the local community.
The main services provided by the new home builders
Getting all the required state permits
Creation of the pre-construction design (architect blueprint, floor plans, recommended materials)
Energy efficient smart homes
Substantial building
Building estimates
Providing relevant insurance on all the works
Preparation of the building site (demolitions of the old structures, leveling the land, utilities)
Full-spectrum of construction works: building/masonry/carpentry/steelworks
Buying materials and delivering them to the building site
Hiring subcontractors
Overseeing and managing the entire building process