0
New Home Construction, Chicago - How to Find the Best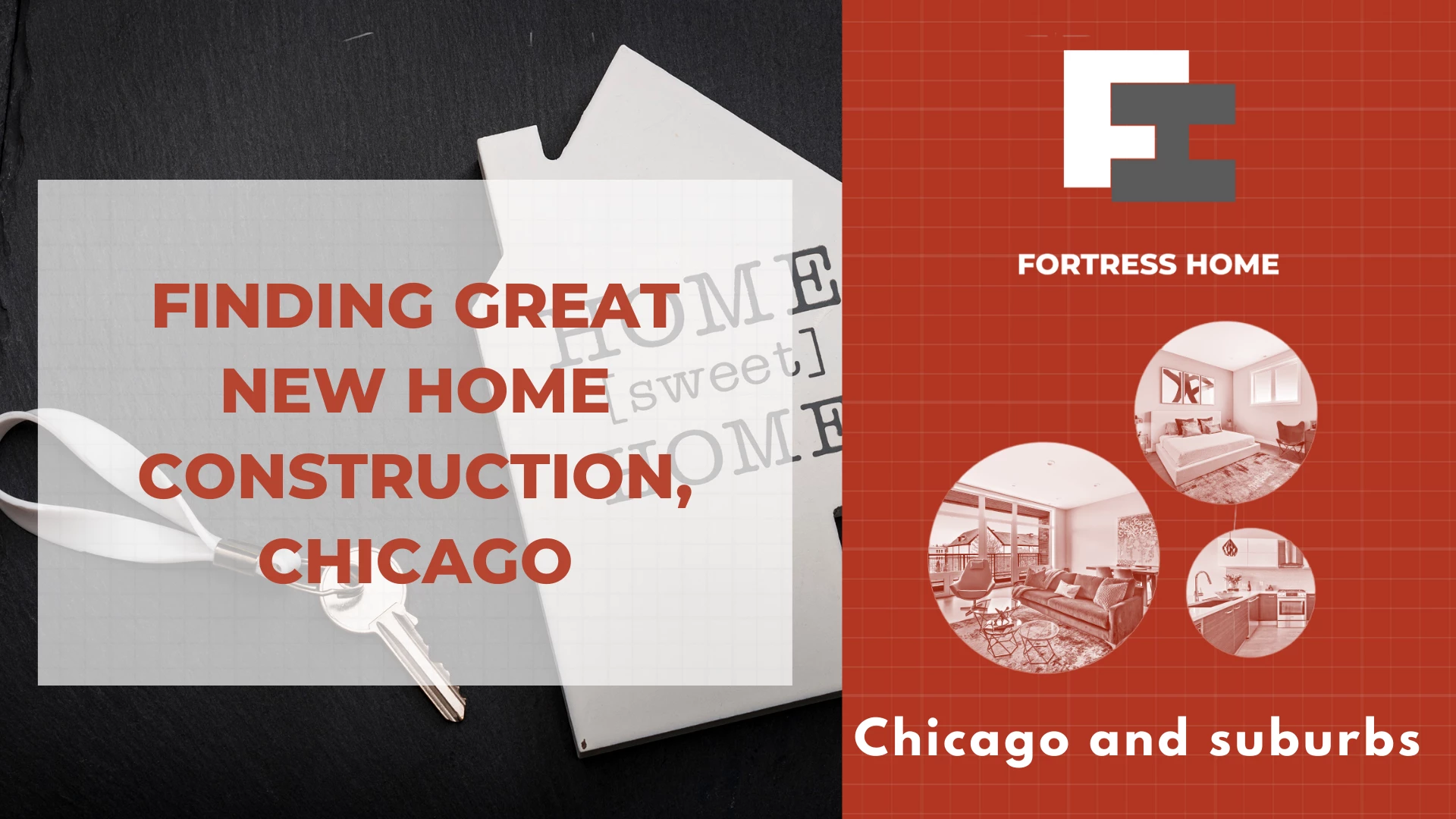 Buying a new home is a major decision and in the Chicago area, you can spend a lot of time looking for new homes for sale and new construction condos, Chicago. Deciding what type of home you want is the first step and we want to show you the benefits of choosing Chicago new home builders.
So if you're asking yourself the question, "where are new homes being built near me?" we're here to help.
Benefits of buying a new house
Maybe you've been looking at new home construction, Chicago but are torn about whether to buy a classic workers brick cottage, a greystone, or a traditional Chicago bungalow instead. Or you're asking yourself whether you really want to look at brand new properties and all the benefits they will bring.
Here are some of the reasons why choosing new construction homes, Chicago is a smart decision.
High-quality building
When looking for new construction Chicago if you go with well-established and well-respected new house builders like Fortress Home, you can be sure that the quality of the build and finish will be of the highest standard. Everything is built either to or above code -sometimes the building code standards can be improved upon. The highest quality materials are selected to make sure you have a new construction home that is built to last.
Energy efficiency
A major ongoing cost for homeowners is utility bills, and everyone wants to save on these. With high levels of energy-efficient building, including the highest quality insulation, LED light bulbs and homes designed to be naturally cool in summer and warm in winter, your utility bills will be slashed.
As well as saving money on bills you'll also be helping to save the planet with homes with high energy-efficiency ratings.
Designed for modern life
With floor plans designed for the way we live today and designs that make the most of every square foot, as new homeowners, you'll be happy with life in a new home.
If you choose a new housing development, many are designed with easy access to the city and to local schools, making them great for families.
Custom options
When buying new properties you may have the option to customize many things from the number of bedrooms and baths to the style and floor plans.
Why Chicago?
Chicago is an exciting and diverse city with a vibrant downtown and beautiful suburbs, all on the shores of Lake Michigan. Many districts are currently being gentrified and there are plenty of affordable neighborhoods with new homes and great access to the city.
Housing prices in Chicago haven't risen as much as in other parts of the country so as a buyer a new construction home still offers great value for money compared to older homes in more established neighborhoods.
Chicago also offers some very desirable communities, including the north lakefront and Loop, which have great schools, amenities, and services, making them a great choice for parents with young children.
If you are planning new construction, general contractor is the company that you need.