0
Price to Build a House in 2022: Fortress Home Breaks it Down for You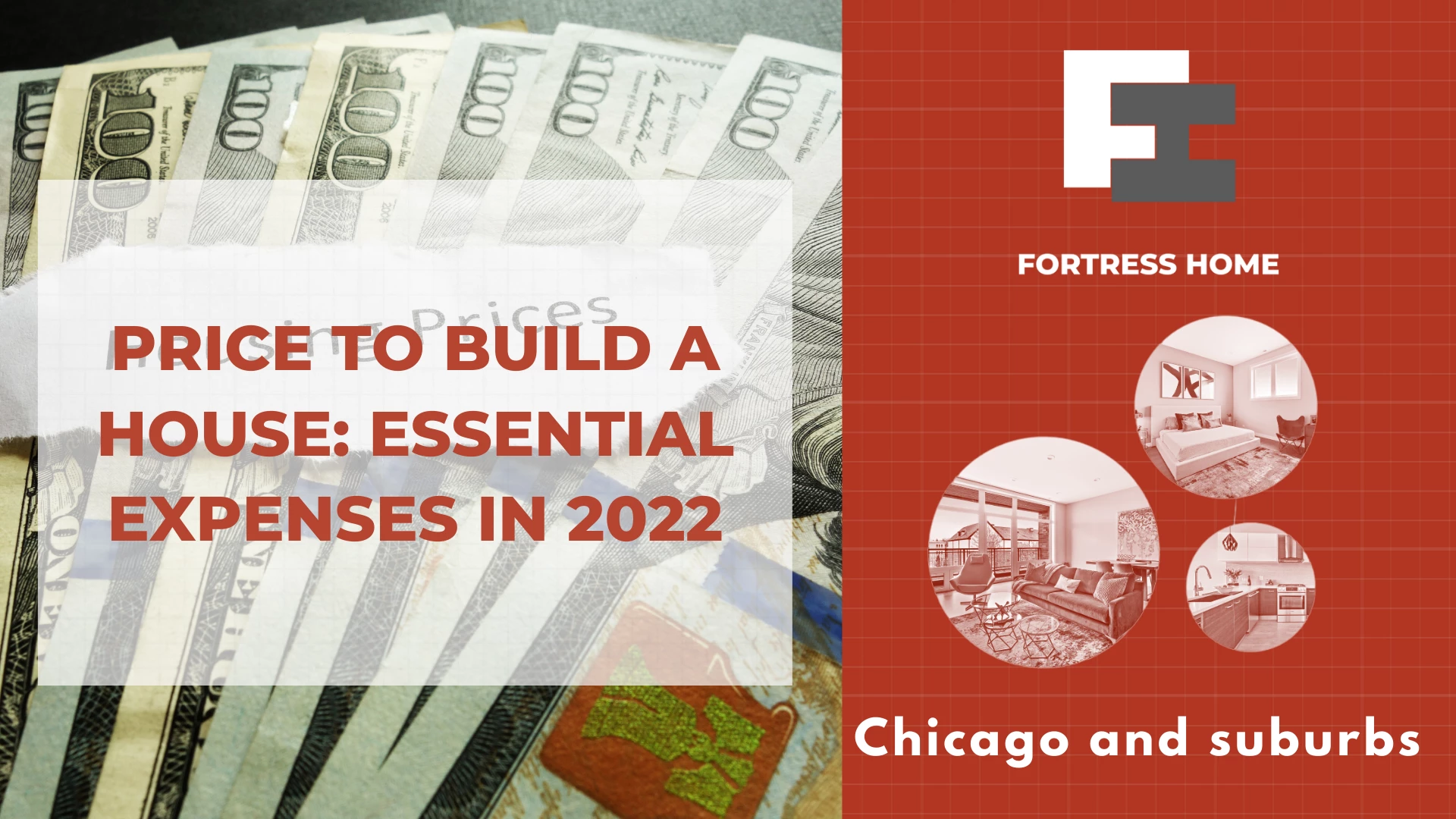 The final price to build a house consists of multiple layers of expenses. And instead of just providing you an average cost per square foot for different types of residential construction projects, we have decided to break down this cost to a ti.
In this Guide by Fortress Home you will find all the information you need to understand what the home building process really consists of — from land and labor costs to major communications and system costs. It would also be determined by the location of the property, the shape and size of the house, the quality of the finishes and materials you select.
By knowing what exactly the final sales price is combined with, you will be able to make your decisions more wisely, and maybe even save tens of thousands of dollars on your dream home construction costs.
New house types on the residential construction market
In this article, we will be mentioning a few types of residential buildings — and works that most builders offer. Here is a list of the most common houses in the real estate market as well as some major services that construction companies provide:
Prefabricated, or a modular house
A prefabricated house: around 90% of the works are done off-site at the shop before the future house is shipped and assembled at the final destination.The cheapest option on the market. There are a few popular trends on the housing market when it comes to prefab houses — for example, houses from shipping containers. Their price can be as low as $100,000.
Custom home
A unique house, specially developed for you by the builder's design team. Custom home has obviously higher cost to build: everything, from labor cost to interior finishes is more expensive in comparison to prefab houses.
Price ranges can vary significantly. According to the official data, the overall cost of a custom home is usually twice higher than of a modular house.
Luxury residences
High-end of the real estate market, these houses are listed for a median cost of $1 million and more. The final price of the square foot, depending on the quality of the luxury estate, can be $1000 or more.
How much money do you need to build your dream home?
"How much money do I need to build my own home?" — is the question that many people are asking themselves at a particular stage of life. Building your own house can truly come with a lot of advantages — and the main one is the opportunity to obtain exactly what you envision.
But, straight away, there are other questions to be answered: what kind of residence are you thinking of? What size should it ideally be? What materials is it going to be built from?
Simple logic: a little small home has a relatively affordable construction price. A high-end, luxurious residence with multiple stories and architectural flourishes will, naturally, be much more expensive.
Plus, don't forget the famous "Three L" mantra of the real estate market: "Location, location, location"!
Though according to HomeAdvisor, the average price to build a home in 2021 in the US was $296,652, in fact, the real price would totally depend on multiple criteria. Let's see what we need to consider.