0
Questions to Ask Yourself When Building a House: Fortress Home's Guide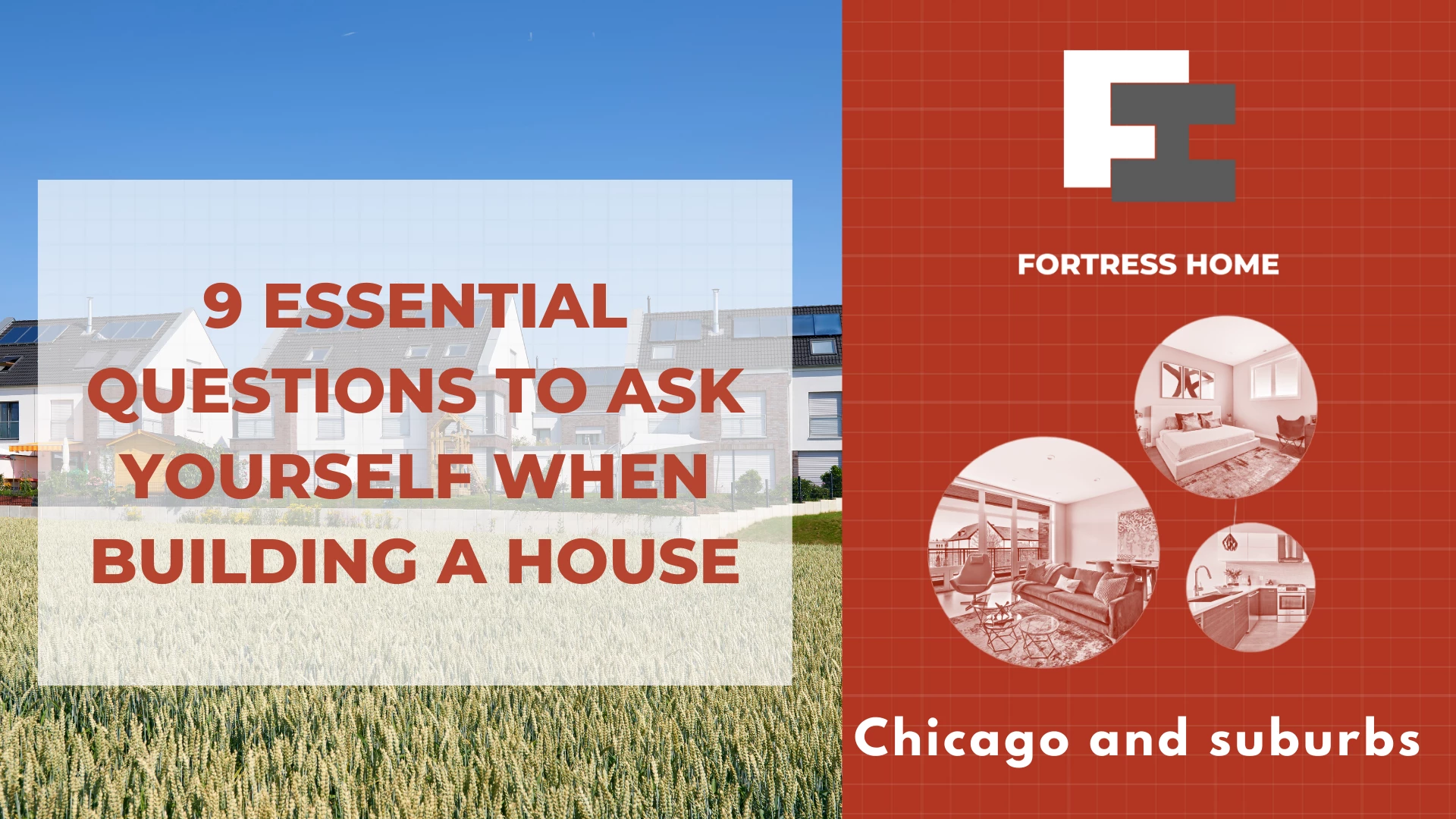 Building your dream home is a big project and it's important you go into it with your eyes open.
To help you make sure you're ready for the home building process the team at Fortress Home in Chicago has put together their list of the most important questions to ask yourself before deciding to build your own house or before building a custom home.
When you're ready to begin the building process, contact us for a free, no-obligation consultation to help you make your dream a reality: [email protected] or +773-770-8607.
Questions to ask yourself before building a house
1. What can I afford?
Working out your budget and what you can afford may not be the most exciting step in designing your own home but it's vitally important.
At this stage, you should also look into financing to see how much you can borrow on top of your savings. And remember you will still have to pay for somewhere to live while the building process is underway.
Don't forget to factor in unforeseen expenses when putting together your budget — a contingency fund is essential. Looking for a "General contractor near me"? Call Fortress Home at 773-770-8607 and get your free consultation today.
2. Where will I build my house?
This question is not as straightforward as it may sound unless you already own the perfect plot of land. You should consider:
Your ideal location and the cost and availability of land there.
The lot size you will need for your dream house.
If you're likely to move one day, the resale value of houses in this location.
What amenities and facilities are nearby and how is the neighborhood.