0
Residential general contractors in Chicago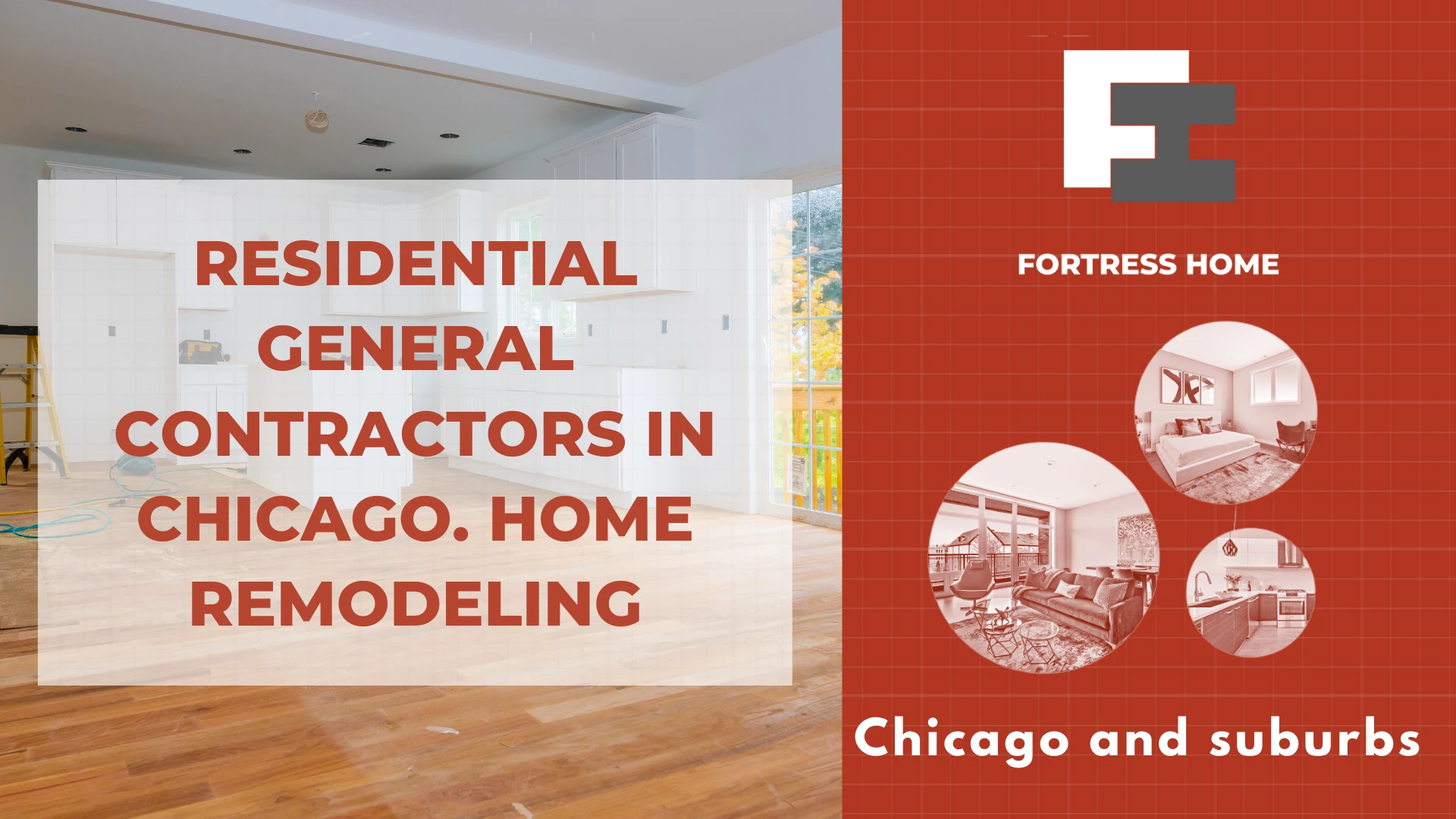 When to Hire Residential General Contractors: tips and tricks


In real estate, being up to date ensures that the value of your property is always high. Residential general contractors are critical in ensuring your home remodeling process is conducted seamlessly. Whether it is your home or a residential property you rely on for passive income, general residential contractors will ensure the needed improvements are completed to offer you, or your tenant, a better living space.


Who are Residential General Contractors?


Residential general contractors are the professionals you rely upon when conducting a home rebuilding process. Your residential general contractor will coordinate and oversee all aspects of the remodeling project. They are responsible for hiring all the professionals needed for the successful completion of the project.
The industry practice is that the residential general contractor coordinates the work of all subcontractors through managing their schedules. At Fortress Home, we stand above the rest because we rely on professionals who are our permanent employees. We find that having a team of construction professionals that have worked together for many projects ensures that the coordination process has minimal hiccups. Trust us to deliver a stellar finished product on completion of your custom home renovation
There are different types of residential general contractors:
Residential Remodeling Contractors

When your hire a residential remodeling contractor, it means your home does not need any significant structural changes. This type of contractor focuses mainly on kitchen and bathroom remodels. There is significantly less work in designing with all efforts focused on building. When hiring a residential remodeling contractor, be sure to inquire whether they handle the sourcing of materials so that you can take their rates into account.

Home Additions Contractors

The residential general contractors in this category prefer building and stay away from designing. Contracting a home additions contractor means you will need a separate designer or architect to handle your home improvement project designs. Take the time to understand the dynamics of the home additions contractor company that you want to handle your construction process.
Why work with Fortresshome?
Beyond perfect work and materials, from our company we work to guarantee our clients trust, enthusiasm and support in every step of the project
Type of Work performed by Residential General Contractors


When do you know you need the services of a residential general contractor? The type of work that a residential general contractor can handle may vary depending on your needs. Here are the instances when a general contractor will be able to meet your construction needs.
Painting and flooring. 

Electrical work, HVAC, and plumbing. 

Door and windows installation or replacement. 

Home renovation, remodeling, and restoration. 

Home additions and new constructions. 

Porches, patios, and decks. 

Concrete work.

Most residential general contractors specialize in the type of work they handle. You can check their portfolio as part of your due diligence to see whether they have handled types of work similar to what you need them to do. Remember that there is a big difference between a handyman and a general contractor. You can entrust a handyman with minor repairs and maintenance tasks but be careful not to assign them complex roles that need the expertise of a general contractor.
"New home builders near me" are a much safer option than home builders that don't know your area.