0
The Complete Building a House Checklist for Your Dream Custom Home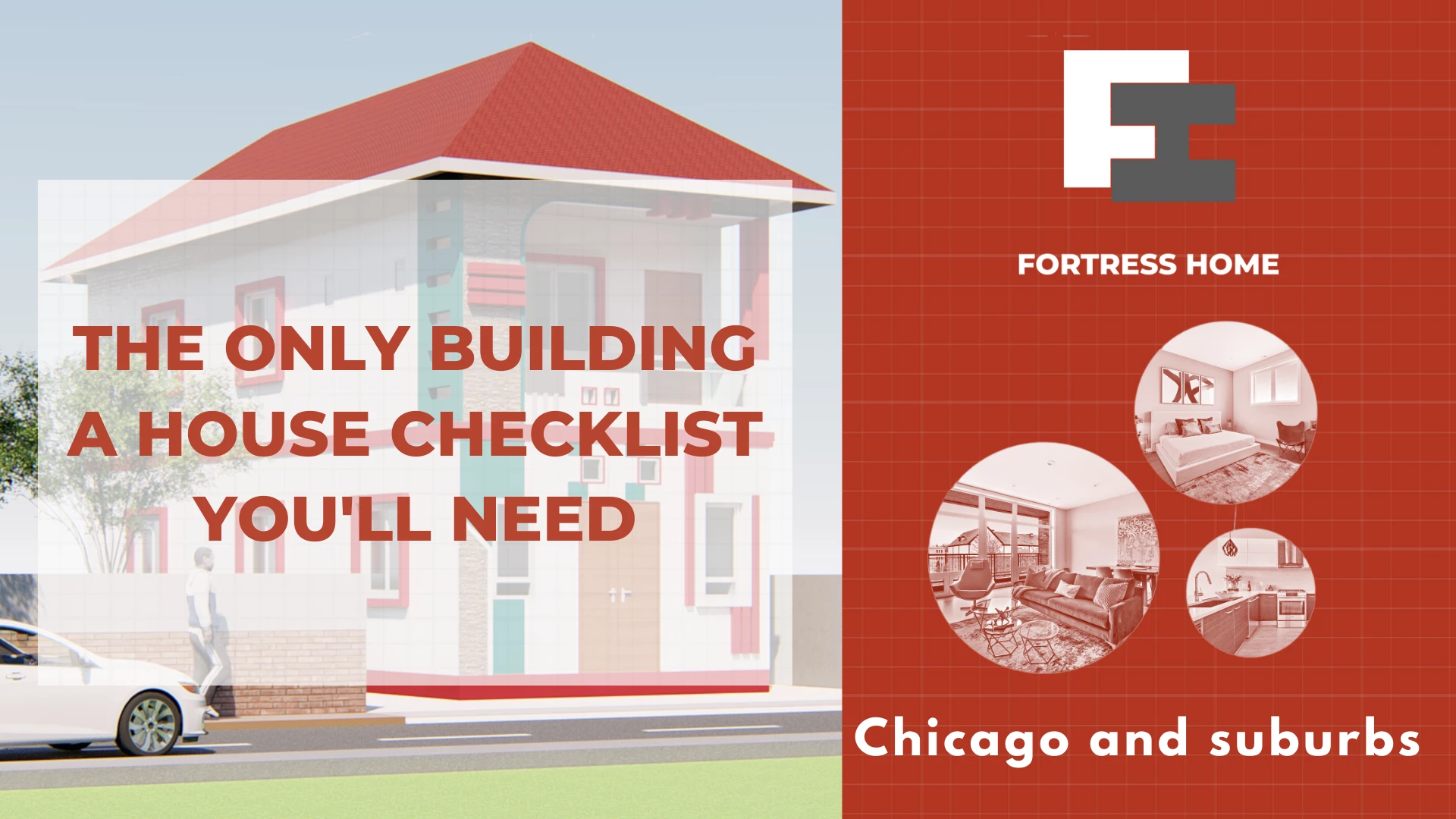 If you're planning your own dream custom home project you'll want to have a home builders check list. But what you may not know is that there should actually be two lists — the building a new home checklist which will detail all the things that you need to do and decide on, and then a list that your builder or general contractor will have, that covers the actual construction project.
At Fortress Home we make the entire process as straightforward as possible for all our customers so below we've outlined all the key steps you'll need to follow and decide on, and then our home building process.
Homeowner's checklist for building a house
This section details everything you'll need to do before construction begins on your own custom home.
Before you start your building a house checklist
Before you start the entire project we recommend sitting down and deciding what the desired features are for your new home. We suggest involving all family members in this process. You might want to walk around your existing home, both inside and out, and discuss what you love about your current home and what could be improved upon. Do you currently have a separate kitchen and dining room but have always wanted an eat-in kitchen with a breakfast bar? Have you always wanted a full basement games room? Are all your outlets in weird places?
We suggest you create a building a home checklist with all these points on so that you can brief your architect and home builders properly.
Budget
One of the most important things you can do is to budget properly so you know how much you can really afford to spend. You may well need to get a construction loan to pay for the construction and you'll need to have money ready for a down payment with your home builder.
You may need to discuss mortgage options with your financial adviser. This is not a stage to rush as you want to make sure you get the best interest rates on any loans you need to take out.
Find the land
If you already have a plot you're in a fortunate position and prime plots can be hard to find in good neighborhoods. But if you don't already have land you'll want to choose a plot either with utility hookups already in place or ideally close to infrastructure.
If you choose a location out in the countryside you may need to spend a lot of money getting connected to the main electrical and water utilities. Access roads can also be an issue if you are building in a rural location, so this needs to be factored into your planning process.
Find a builder
One of the most important stages of the home building process is finding the right home builders or general contractors. If you choose wisely you'll help ensure the entire project goes smoothly.
What's a general contractor?
You might be wondering what a general contractor does and that's a valid question. They will oversee and manage the entire project from obtaining permits to the final walkthrough. They will hire all the other subcontractors and workers, manage your project budget, buy all the materials and ensure everything runs on schedule.
If you're looking for a custom home you'll want to make sure you work with an experienced custom home builder who has experience in building your style of home and who has local experience with building codes and permits.
The team at Fortress Home has been building custom houses in Chicago for over 20 years and is experienced in the full process, from putting together a meticulous budget and keeping everything running on time. With an in-house building team of experts, their construction manager will ensure your property is finished to the highest standard.
Design the house
When it comes to designing your house you have a few choices. You can:
Buy pre-made floor plans that match your square footage and general layout requirements
Directly hire an architect to draw up your custom home plans
Work with a general contractor like Fortress Home, who can help turn your dream home from a list of ideas into a solid plan.
This is the stage where your list of ideas and wishes for your new property will come in handy.