0
The Ultimate 16 Questions to Ask a Home Builder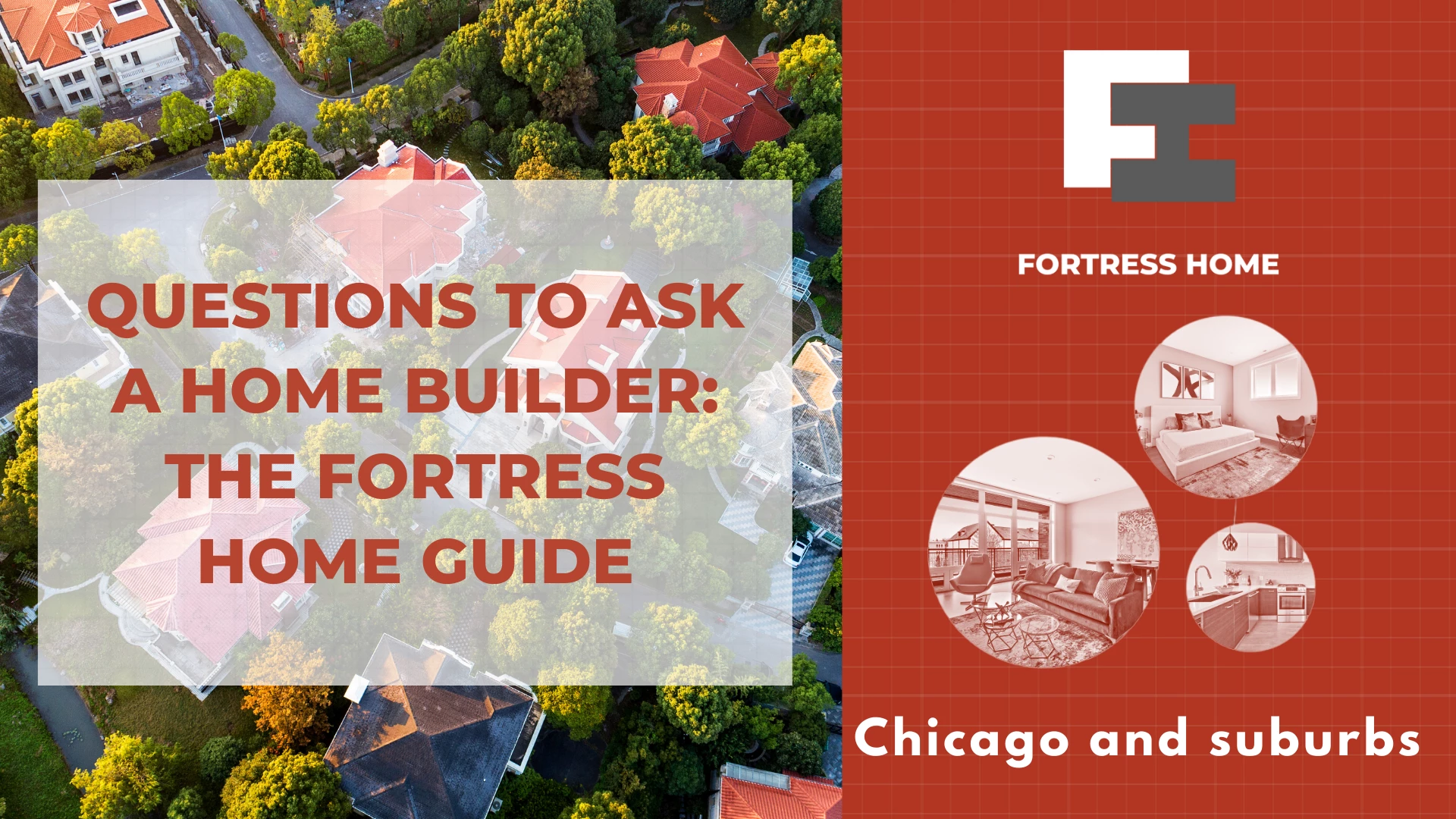 You've decided to build your own house, either with a standard home builder or custom home builder and you've got a shortlist of qualified local construction experts. Now you have to make the tricky decision of which builder to work with. To help make your decision easier the team at Fortress Home has put together the definitive list of questions to ask a builder before hiring them.
From how long the project will take to their quality assurance process, we've got you covered. For a no-obligation consultation with our experienced team of custom home builders in Chicago, talk to Fortress Home today: [email protected] or +773-770-8607
General questions to ask a home builder
We've decided to divide the important questions you must ask your builder into general questions you should be asking any builder and more specific questions to ask custom home builders, to help you find the right home builder.
1. How many years have you been in business?
According to the National Association of Homebuilders, it takes from 3-5 years for a contractor to establish a solid business, so we always recommend working with a well-established, financially sound company.
At Fortress Home we have been building custom homes for over 20 years and have a solid business foundation for you to rely upon.
2. Can I visit any of your previous builds or any ongoing construction projects?
It's always a good idea to see actual examples of home builders' work before deciding to work with them. Maybe they have a show home you can visit, or even better, some previous home buyers will let you visit their house. You can also ask if you can visit an active building project to see the contractors' work in action.
If you are building a custom home you might want to ask to see a portfolio of a wide range of their other custom projects, to give you a clear idea of their style and standard of work.
3. What warranties do you offer and what repairs will you do after I move in?
Homebuilders will generally offer some sort of warranty on their work and will repair or replace faulty units or materials after you move in. But it's always a good idea to check how long their warranty is valid for, exactly what it covers and what isn't covered.
4. Are you licensed and insured?
Making sure your home builder is fully licensed is essential as this will give you the reassurance that they are qualified and insured. Your local government building department should have a register of all licensed general contractors.
It's also important to check the level of insurance, especially if you're building a larger or more expensive custom home, or luxury home. For example, in Chicago Class E general contractors are insured up to a maximum of $500,000, whereas Class B are insured up to $10 million.
In Chicago, you can contact the Department of Buildings to check license status and class of general contractors.