0
This is Where Your "Home building Contractors Near Me" Search Ends!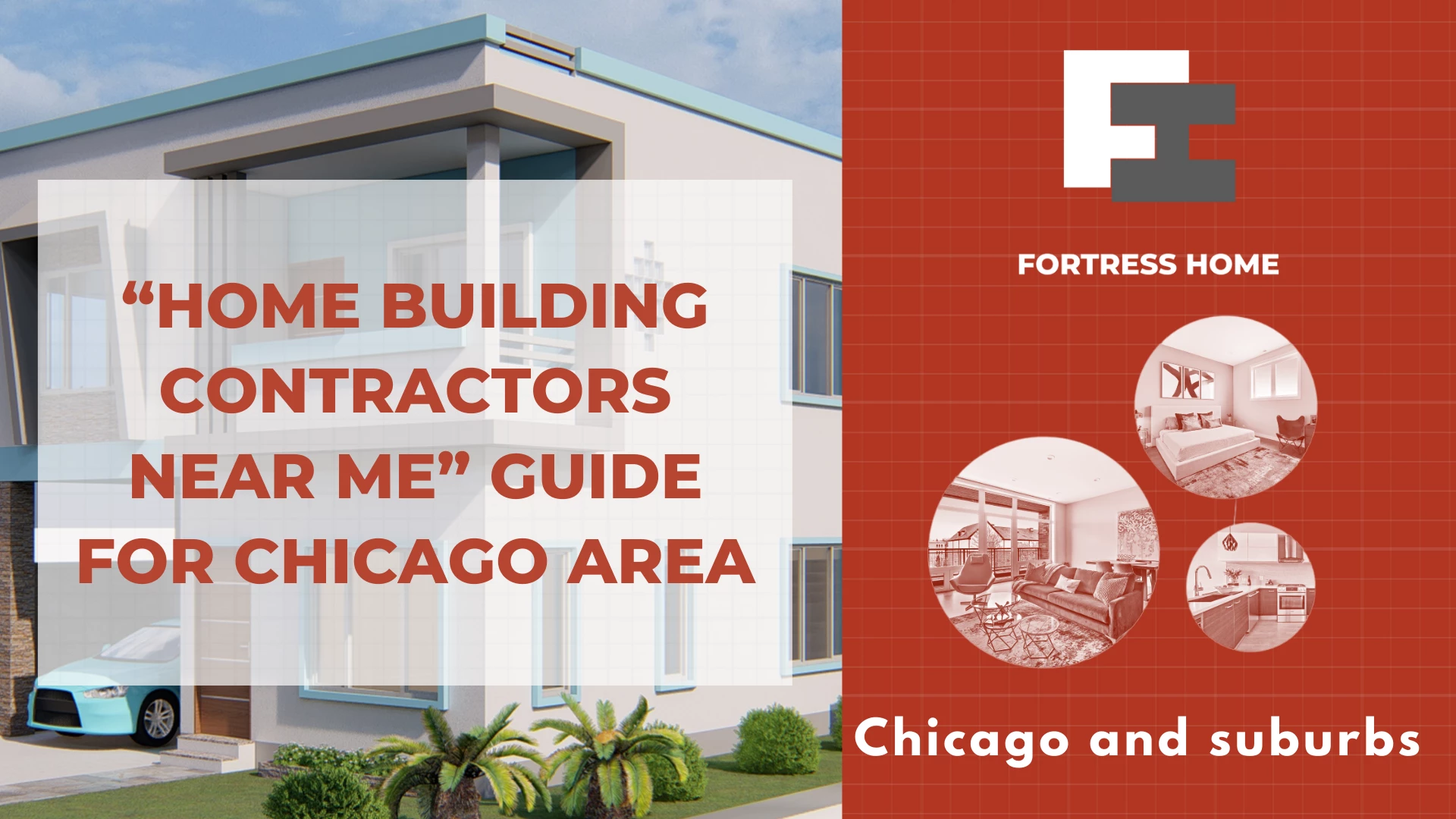 The fact that you are googling "Home building contractors near me" says that you are ready for new construction or looking for home improvement. No matter what scale of a construction project you're planning, hiring a project manager, a remodeling company, a builder, a subcontractor that does the electrical work, or plumbing — all rolled into one general contractor — makes total sense. Here at Fortress Home we have been doing exactly that for more than 20 years.
As a trustworthy and experienced general contractor of the Chicago, iL area, we are ready to share our experience and provide you with a verbal or written estimate, a free consultation, or worthy professional advice.
We work strictly according to the regulations of the state's licensing board, call us with any questions at 773-770-8607. But probably, after reading this guide, you will have no questions left and just have to choose one of the best general contractors in your area.
What makes a good general contractor?
General contractors are called "general" for a reason. This business is one of the bases of our society — and, honestly, it's been like this for centuries. The ability to unite — and perfectly manage — more than 20 different subcontractors in one is very valuable and requires a lot of knowledge, skill, and experience.
Just imagine the vastness of areas, combined with this profession — mason, roofer, ironworker, carpenter, plumber, roofer, decorator, a specialist in heating and air-conditioning (HVAC), and many, many more.
The search "Home building contractors near me" is smart. You need to trust this important job to local general contractors, who are familiar with all peculiarities of building in your area, be connected to the right people, know the best suppliers, and literally be able to tell the quality of the soil or materials with their eyes closed.
The main purpose of building contractors — is to complete a project from A to Z, get all the permits, perform preliminary steps, invite trustworthy subcontractors, control all stages of the process on the highest level and handle the keys from the house, truly exceeding expectations.