0
Tips for How to Save Money When Building a House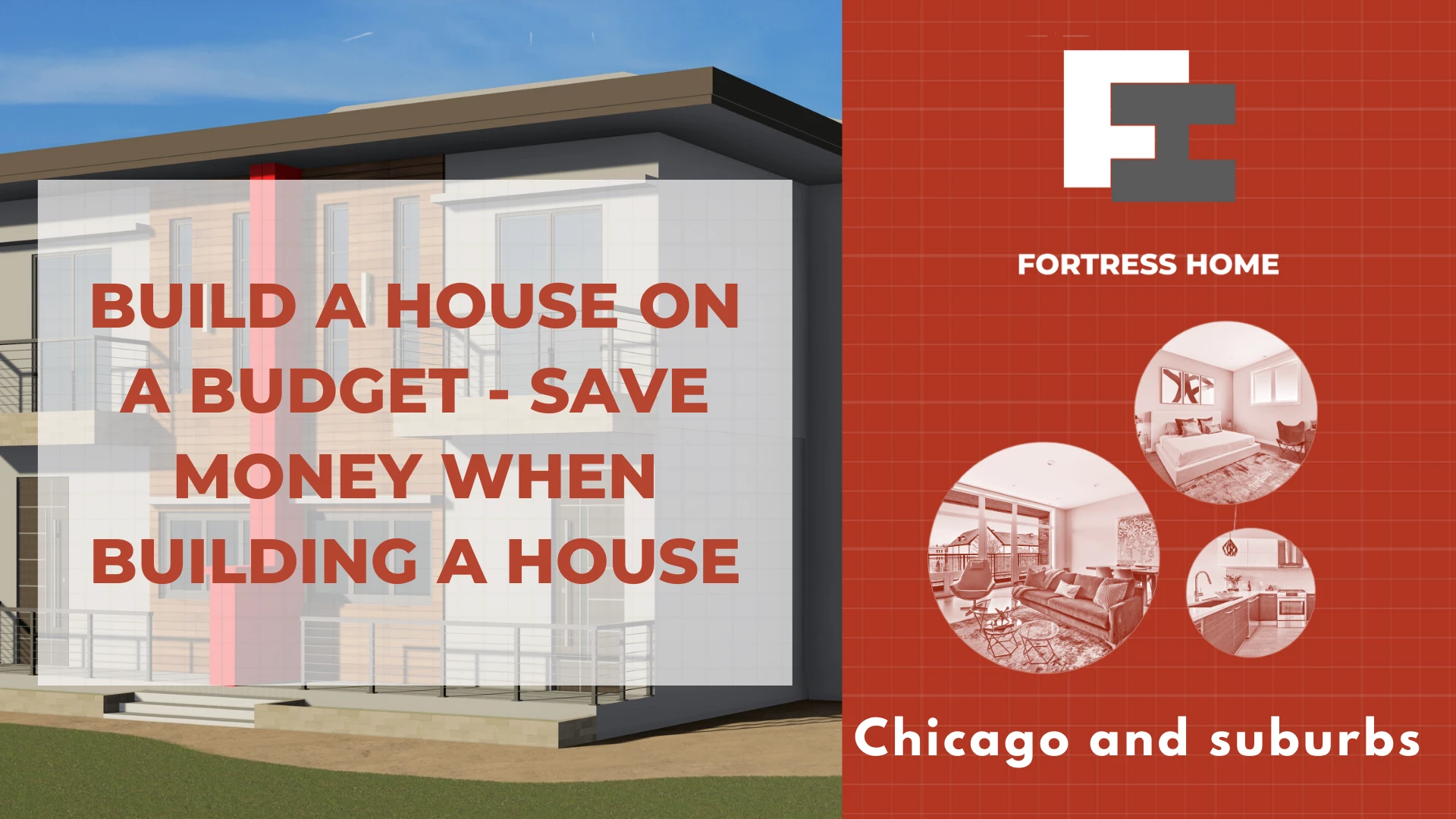 So you've decided to build a brand new home for your growing family but you're wondering how to save money when building a house? Making your dream home a reality can be an expensive undertaking and it's important to do it properly — you don't want to cut corners on aspects that are essential to the structural integrity or comfort of your new home but there are always ways to save money.
Whatever your budget or the type of house you want to build, here are our best tips for building a house on a budget.
Budget mindfully
Hopefully, you've already asked yourself "how to save to build a house?" and have a savings or investment account ready for the purpose. You can also take out a loan to cover the construction costs of building a home on a budget and working with a reputable certified general contractor, like Fortress Home in Chicago, will make it easier to borrow money for your new dream house.
Before you begin, know what you have to spend and budget carefully. A financial advisor and trusted real estate agent are good people to talk to initially. Then speak to a general contractor to get a clear estimate for what you're looking for, and remember to be open with them about your budget. You need to have a solid budget to build a house that you can stick to.
When you're speaking to a builder make sure you know exactly what's included, and more importantly, what's not. This will help you understand how to build a house on a budget.
Choose your contractor carefully
Working with a certified general contractor will have an extra cost but brings a lot of benefits. The experience they have built up over the years in budgeting and scheduling work should directly save you time and money. They will have negotiated trade prices with all the local material suppliers and can pass many of these savings on to you.
When you start looking for a contractor you should speak to a few companies who have experience building the type of home you're looking for and have a good reputation locally. We don't recommend you necessarily go for the cheapest quote either. Look for a contractor who creates a detailed estimate with a line-by-line breakdown of everything. Find out which builders and contractors have a reputation for going over budget, and those who are known for sticking to the budget.
At Fortress Home we are experts at building beautiful homes, to budget in Chicago for over 20 years.
Negotiate
While we don't recommend you try and low-ball your contractor you can always ask and see if any discounts are available. Maybe they have some materials left over from a previous project that they can offer you at a reduced price. You can also help by being flexible in your design and material choices - ask your builder if they have any recommendations for reducing your budget.
How to save money when building a house — be flexible on timing
Find out when the peak time of year for construction is in your city and try and choose a quieter time of year. You are more likely to be able to negotiate a good price with your home builders if they are quiet and there is less likely to be a rush on materials, which can push prices up.
Choose unconventional homes
There are lots of alternative styles of houses available these days, and many of them are great budget options:
Tiny homes are a growing trend offering convenience and smart design, all with a small footprint. They can be great for small or awkwardly shaped lots. And having a smaller living space will save you money in many other ways than just building materials. You will save on decorating and accessorizing your new home and may need to consider some of your shopping habits too. Doesn't a simpler life in a tiny home appeal?
Modular homes come ready to assemble from the factory which means that you can build a new home in a much shorter time and save money in the process. Choose your floor plan, order your modular home and the basic structure will arrive on the back of a truck, ready to assemble.
Container homes are assembled from those huge shipping containers you see at the docks and can be as simple or complex as you want. They can be insulated and have windows and doors installed where needed, with several shipping containers used to create interesting, modern layouts.