0
Top Tips for How to Build a House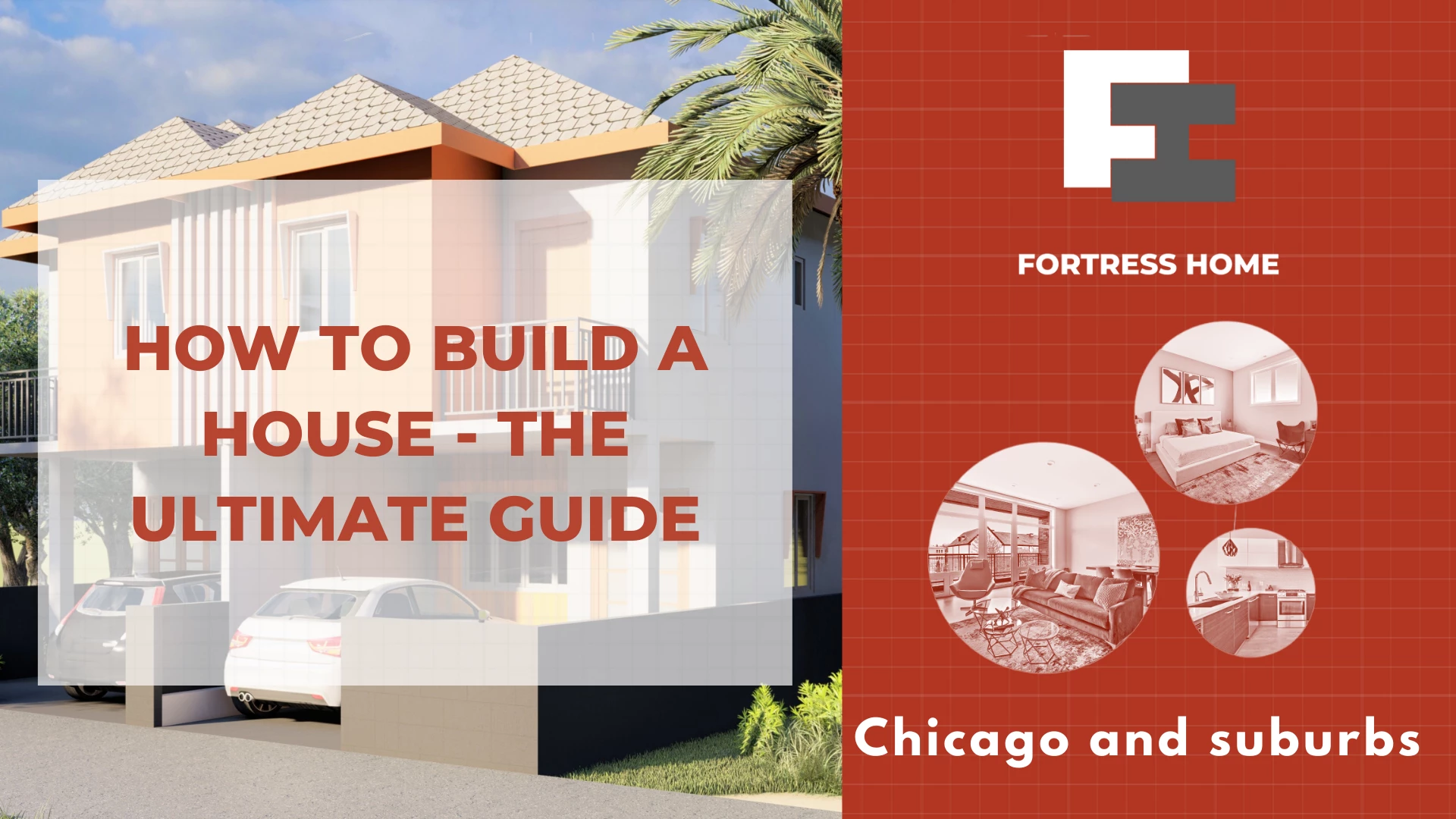 There are many different ways to get a new home, including buying an existing house, building a house yourself, or working with an experienced team to design and build a home. Unless you have extensive construction experience we always recommend the latter process of building a custom house. Fortress Home in Chicago has a team of experts in home construction and here we detail the steps you need to follow when looking to build a house and outline the residential building construction process so you can understand what's happening every step of the way.
Should I buy or build?
When you want a new house there are many options and we highlight a few of the pros and cons of the three most common ones.
Buying an existing house
This is the most traditional way to get a new house and has the most options for financing. However, when buying a house it's hard to find exactly what you want so compromises usually have to be made. But for many people, it's the easiest option.
Pros
Better availability in well-established neighborhoods
Classic house designs
Far quicker than building a house (usually)
A well-established garden with trees and shrubs
Maybe cheaper depending on the current market and location
Many options for mortgages and financing
Cons
Surprise problems
Higher maintenance costs
Unlikely to find your dream home
Compromise often required
Older building standards may be lower than current ones
Building your own home
Some people are up for the challenge of being their own contractor but this option should not be undertaken lightly. Sweat equity may be able to save you money, but lack of experience and contacts can end up being very costly.
Owner-built houses almost always take at least 25% longer to build than contractor-built houses and are far more likely to go over both budget and schedule, meaning that while the cost to build a house yourself may be lower than with a contractor, it can also be a lot higher.
Pros
You can save money if you know what you're doing
More freedom to change features as you go
A true sense of accomplishment and ownership
Cons
Can take much longer than working with a professional
Stressful to find qualified and experienced subcontractors for specialist tasks
No access to trade discounts on materials which can cost more
Lack of experience can lead to poor finishes
Can end up costing more in wasted time and energy
Very likely to over-run schedule
Insurance can be complex and expensive
Difficult to get finance or loans for self-build projects
Working with home builders when building a new home
If you decide to build a custom house with a reputable and long-standing general contractor, like Fortress Home, you get a lot of benefits that come with years of experience in home construction.
Pros
Experience and expertise already in place
Access to a network of expert subcontractors, saving you time
Access to trade discounts, saving you money
Well insured (if a licensed general contractor)
Knows the local building codes and planning permit regulations
Understand the local inspections process
All warranties for materials and appliances will be valid as the work is fully licensed
Accountability for all budgets and schedules
One point of contact for the entire building project
Cons
Fees can be costly
If you work with an unlicensed contractor you may not be insured
If you don't get along with your construction manager it can be stressful
How to start the process of building a house
So you've asked yourself 'how to build a house?' and decided to work with a trusted builder or general contractor. But before you break ground on your home building process there are several things you need to do.
Prioritize what you need
Before you speak to a professional or look for land it's very important to get a clear idea of what you want from your custom home.
We recommend sitting down with your whole family and discussing which rooms are essential and which are nice to have. You can think about your existing home and discuss what you love about it and what you'd like to change. Maybe the laundry room is in an awkward place and you want it off the kitchen, not the hallway. Perhaps you've always dreamed of wood flooring in your living space. Make a note of everything you need in your custom home.
You should also discuss house styles and layouts. Are you looking for a modern concrete house or a classic bungalow? Do you want a small front yard and a larger back yard with a pond? What about a basement or pool?
While you're doing this remember to think about the future. If there's a chance you'll be working from home more, make sure there's an office space. Is an elderly parent likely to need to live with you in the coming years - perhaps a self-contained mini-apartment would be a good idea?