0
Understanding Residential Construction Cost Per Square Foot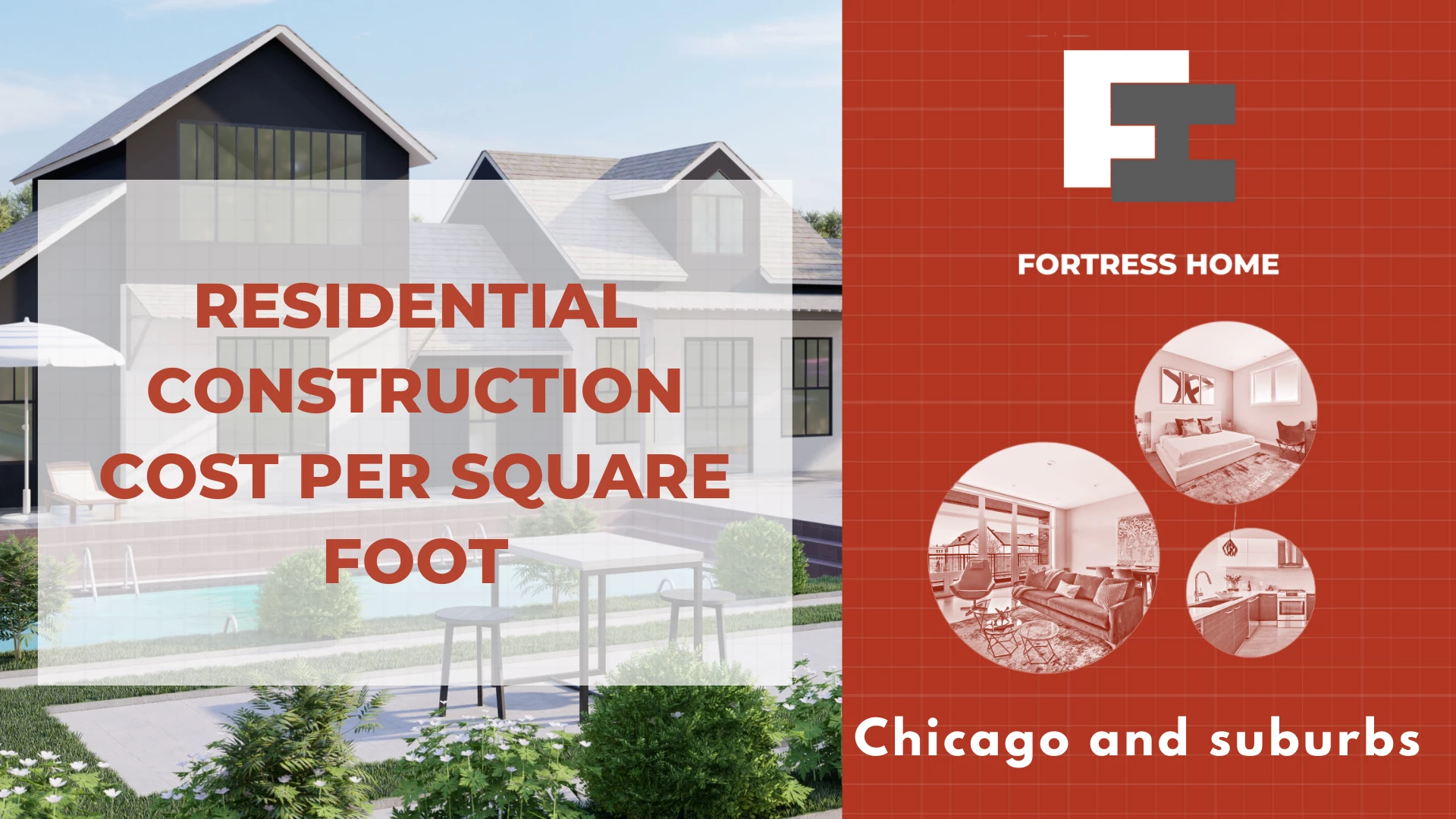 Building the house of your dreams might be the most important financial decision you ever have to make, so it's important to understand all the cost implications of construction costs, whether that is per square foot or the average cost for a house of the type you're hoping to build. There are many factors that impact the average construction cost, from the price of land to the labor cost and style of home. In Chicago, when you're planning to build your own home, speak to Fortress Home, expert home builders. As a family company, they'll treat you like family too. Call +773-770-8607 or [email protected] today.
What impacts the cost to build a new home per square foot
When calculating residential construction costs per square foot there are many different things that can impact the total costs, meaning that there is no truly useful single average cost per square foot figure.
Location
The location where you are building your new home will play a big part in the cost to build. Labor costs and materials costs vary depending on location. The climate can play a big part in the timings of construction and weather-related delays can add to the overall budget.
Land costs also vary widely by location with an acre of land ranging from as little as $3,000 in some rural areas of certain states to well over $1 million in New York City. In 2020 the average price for 22,000 square feet of land (half an acre), zoned for residential development, was approximately $90,000 according to the National Association of Home Builders. This works out at about $4 per square foot.
All this together means that the price per sqft to build a house changes a lot by region.
Average costs by city
According to Cummings the typical range per square foot, to build a single-family detached, medium quality house in 2021 are:
Las Vegas - $116 - $223
Atlanta - $195 - $234
Chicago - $294 - $343
New York - $330 - $396
Average costs by region
The US Census Bureau has figures for the average cost per square foot to build a home by region, which also takes into account rural areas, unlike the figures above.
South - $110 per square foot
Midwest - $129 per square foot
West - $158 per square foot
Northeast - $155 per square foot
Style of house
The style of house you choose to build will have a big impact on the cost per square foot. If you choose from a home builders' standard catalog of house plans, with standard square footage, you should be able to get an affordable home.
However, if you are looking for a semi-custom home or even a fully custom home expect to pay a much higher total cost for your dream home.
If you are looking for affordable housing options for your new house there are several styles that can save you money:
A pole barn house is based on a construction method for barns, using steel or wooden posts for the structure. They are quicker to build than traditional wood-frame houses and use fewer materials, making them a more affordable choice.
Shipping container homes are becoming increasingly fashionable as a cheaper way to build a custom house. Second-hand shipping containers can be purchased for a few thousand dollars each and can be put together to create houses of any size.
Tiny homes are another great way to save money, as smaller houses use fewer building materials and require less energy to live in.