0
What does it Cost to Build a Duplex in 2022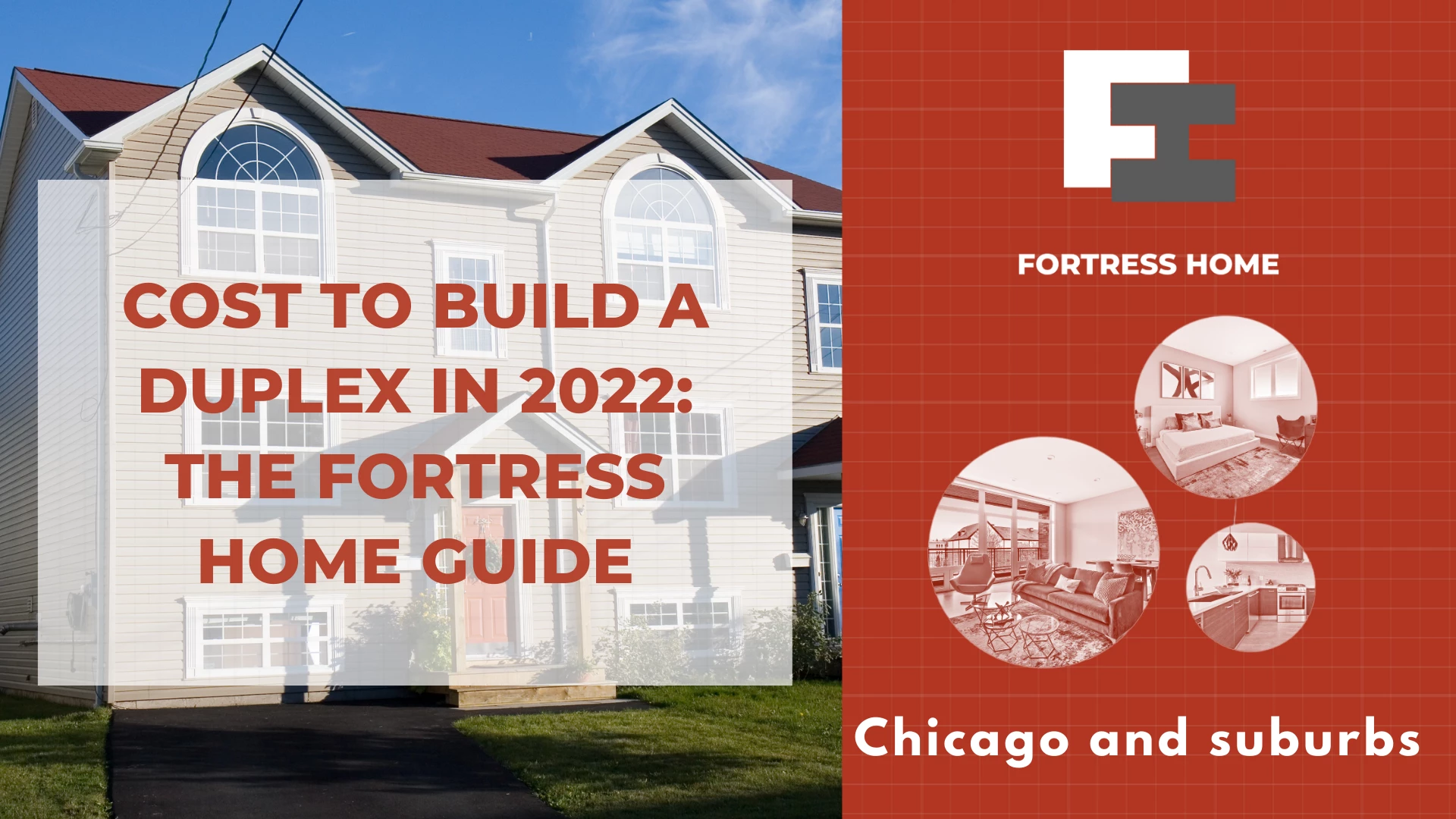 Maybe you're looking to build an investment property that you can rent out, or you want to build a new home for your family that has a ready income source built-in. In that case, a duplex house could be exactly what you're looking for. Coming in a range of shapes and sizes, with equally varying price points you have a lot of options when undertaking duplex construction.
If you're thinking of building a duplex in Chicago, Fortress Home are experts in the field, having built hundreds of residential buildings in the city over their 20+ years of operation.
Find out how much your duplex will cost to build with a free consultation. Call +773-770-8607 or email [email protected] When looking for the "Home builders near me", choose experience, fair prices, verified reviews and extensive portfolio of successfully completed projects.
What exactly is a duplex house?
A duplex home is a type of real estate defined as two separate residences under a single roof and may also be categorized as a multifamily home. They will have their own entrances and utilities, so in that respect will be stand-alone dwellings, but they will share walls or floors/ceilings.
Duplexes suit various different situations which might include:
Investment rental property — with a duplex you get two rental units in one building which is great for cash flow as a landlord, as it's unlikely that both units will be empty at the same time. The cost to build a duplex will be lower than the cost of building two separate houses.
Extended families — a duplex home can be great for extended families who want to live close to each other but still have separate lives. They work well for grown-up children, elderly parents, or even visiting relatives.
Extra income — if you are planning to build a new house you can take the duplex route and live in half and rent out the other half, with regular rental income. This gives you an easily manageable rental unit, as well as a new home. In this case, it's important you choose your tenants carefully as you will be living close to each other.
Home conversion — if you have a particularly large house and only use part of it you can consider converting it into a duplex, to make money from all the unused space, without having a stranger living directly in your home. This can work well after children have grown up and left home.
Different types of duplex
Duplexes come in a variety of styles and can either be side-by-side or one-up, one-down. Side-by-side units have the option of being one- or two-story. Duplexes are also available in as wide a range of styles as traditional single-family homes, from ranch style to modern farmhouse and mid-century to Victorian.
There are advantages and disadvantages to each type of duplex.
One-up, one-down stacked
The main advantages of stacked duplexes are that you can potentially fit more residential units on a smaller plot of land. Of course, each unit will be smaller but that might be more suitable for the rental market in your area. If most units are rented by single tenants or couples a smaller stacked duplex unit might work well.
It's also easier to stack the utilities, minimizing the length of pipes and wiring required as you will probably put bathrooms and kitchens on top of each other.
On the downside, you are more likely to have noise issues with a shared floor/ceiling than with walls, especially if you have tiled or wooden floors upstairs. Another negative for some is that the front door of one of the units is likely to be upstairs.