0
First Steps to Building a House — 6 Steps to Get Started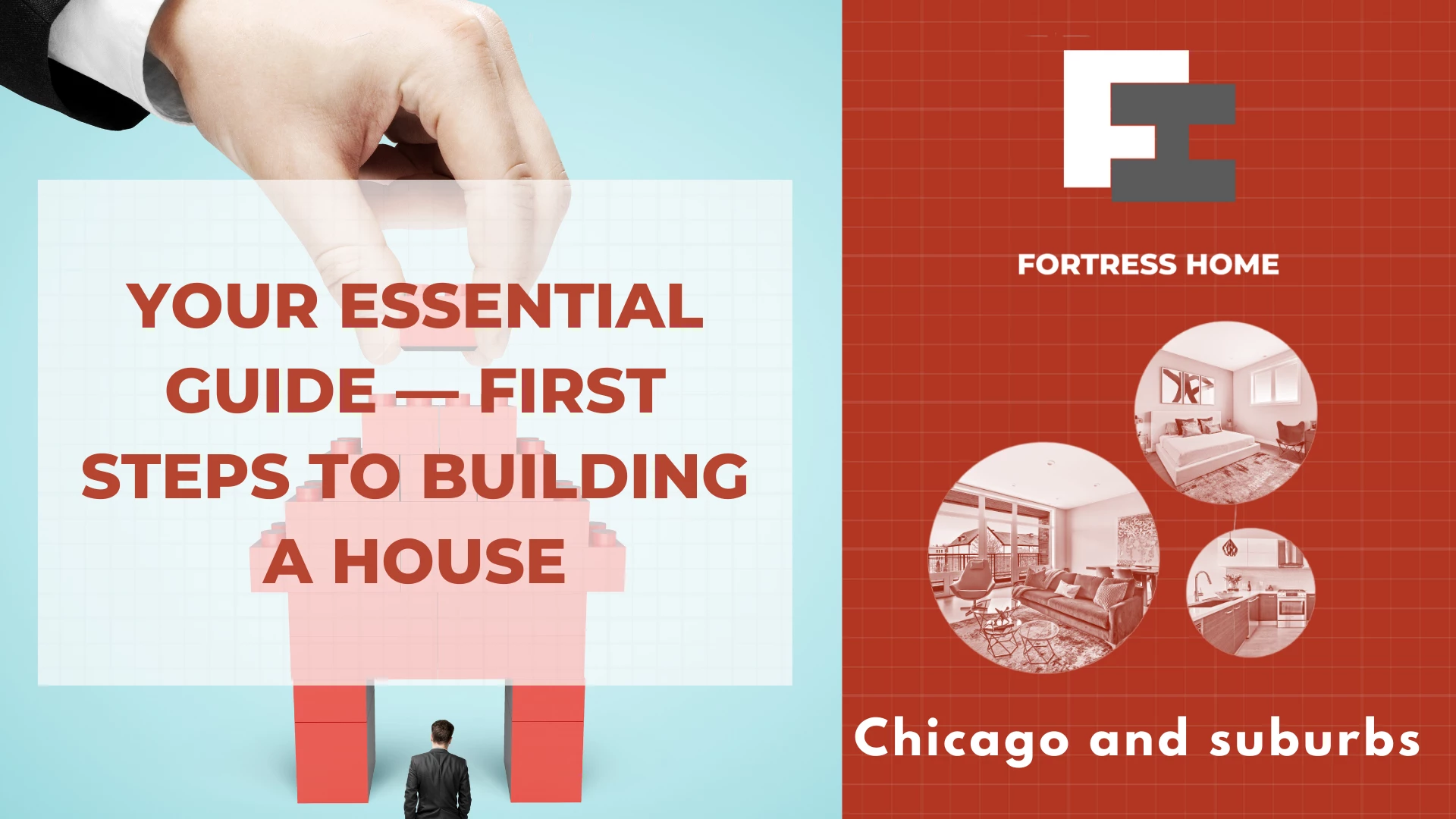 So you're wondering about the requirements for building a house. Assuming you're not an experienced contractor or builder you'll probably be handing the site management and labor over to a trusted general contractor, but before the home construction process begins in earnest you should consider things like the requirements of your entire house, your finances, and budget, as well as who you want to work with on this all-important project. If you're in Chicago choosing a well-established and respected custom homes general contractor like Fortress Home will help make the process as pleasant as possible.
Taking the first steps to building a house
Building a new home requires lots of work and planning, both financially and practically. You will spend a lot of time making lists which might include:
priorities and requirements for the house
budgets and financing
recommended contractors and builders
architects or possible house designs
plots of land
All your planning will be worth it in the long run when your custom home becomes a reality.
Review, refine, revise
Remember that many of the steps below are iterative and you will update them as the process progresses. For example, your initial budget will probably change several times as you speak to your builder and architect about the construction costs.
Items may move off your 'essentials' list based on practicality and cost. And hopefully, other items will be realistic and doable and make their way onto the floor plans.
Maybe you'll find your dream plot of land before you find an architect or builder, and that's ok. The order of these steps is not set in stone but you should complete all of them during the building process.
Plan your dream home
When planning a custom home the sky's the limit, so it's vital to prioritize the most important features. Make a list of everything you've ever imagined for your ideal house and group it into 'essential' and 'nice to have'. Going around your existing house is a great way to figure out what works for you and what could be improved upon.
Some things, like the exact layout and design, will probably not be decided on until you have a lot to build on, but having clear ideas of what you want from the start is very helpful.
It's important to remain flexible on certain elements though, to allow for budget management. When you speak to your architect or builder, that wrap-around balcony might add too much to the budget and require additional supporting elements, so being open to change is important.
You can also look for inspiration and ideas for interior design online and research the latest sustainable home features to decide if they're worth the cost. With advances in technology, it's worth considering if you want a smart home with all the additional wiring that entails. When looking at long-term costs and sustainability you might want to consider using renewable materials or adding solar panels to your plans.
Create thorough budget
You will revisit and revise your budget often throughout the process of building a house but creating a rough outline budget should be one of the first things you do, as it will help you understand what's realistic when planning your house. Read some articles on the approximate costs of building a new house, including the likely cost per square foot in your city or state. Work out how much you have to spend and how much you're going to be able to borrow.
Don't forget!
Always remember to add a contingency fund to any budget - there will always be a few surprises in the home construction process.