0
What Do General Contractors Do and Why are They So Important?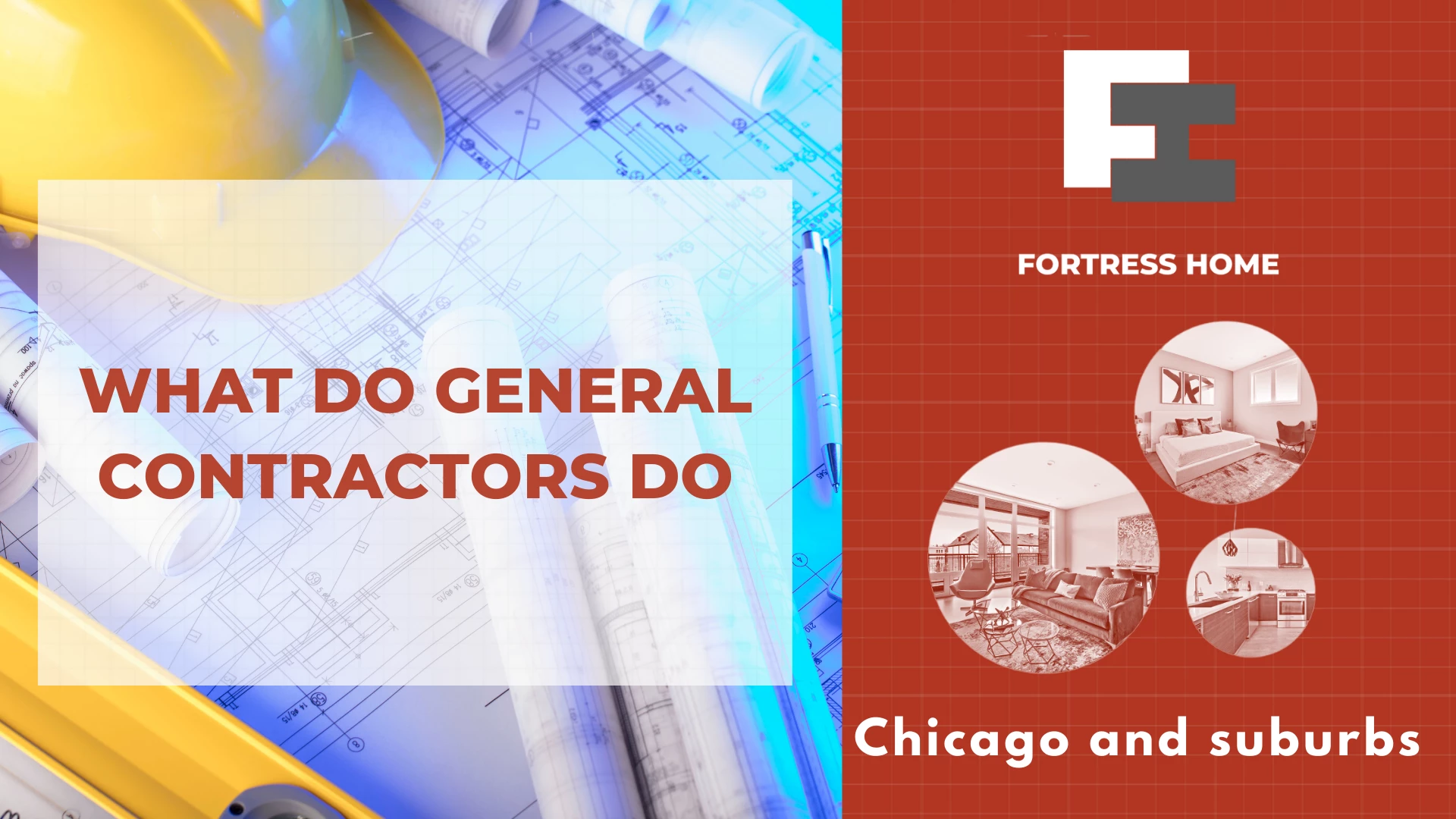 When it comes to the world of construction it's pretty obvious what plumbers, roofers, and bricklayers do, but have you ever asked yourself 'what is general contracting'? General contracting is the most vital position on a construction site requiring a lot of skills and expertise. At Fortress Home we have been building commercial and residential projects around Chicago for over 20 years and are proud of the work that we do as high-quality general contractors. When planning a new residential construction project, it makes sense to Google "New home builders near me", the results of the search would be more accurate.
General Contractors - a brief overview
A general contractor can work on both commercial and residential projects but may choose to focus on one area, or cover both. They usually focus on major projects, rather than smaller DIY home projects.
To give you a quick overview of what they do, the general contractors oversee the construction site and manage all the laborers, tradespeople, and craftspeople working on the project. They will be the main point of contact and will be responsible for communicating with everyone involved in the construction project, from you, the client to all the people working on site.
How do general contractors work?
Here are some of the many things that might be included when hiring a contractor to build your home:
Managing an entire construction project
Developing plans for the project with an architect
Estimating costs for all materials and setting a budget
Setting a timeline for the project and keeping everything on schedule
Making sure all permits and permissions are in place
Purchasing all materials
Supervising everything that takes place on the construction site
Employing or subcontracting all the workers, including electricians, plumbers, and carpenters
Ensuring all work is completed to a high standard and meets all current building codes
Ensuring health and safety requirements are met on the construction site
Keeping their building contractors license up to date
Looking after all insurance for the construction project
Keeping the building site clean and secure
What else are they responsible for?
General building contractors also ensure that all the people working on your construction project are qualified and experienced, and all their work is completed accurately and to a high standard.
Did you know that if your air conditioning or window units are poorly installed by people without the right experience, the warranty might be invalidated?
So having a reliable general contractor will make sure that doesn't happen to you - that's the kind of peace of mind you want with your new home.