0
Choose the Right Commercial Construction Service for Your Chicago Project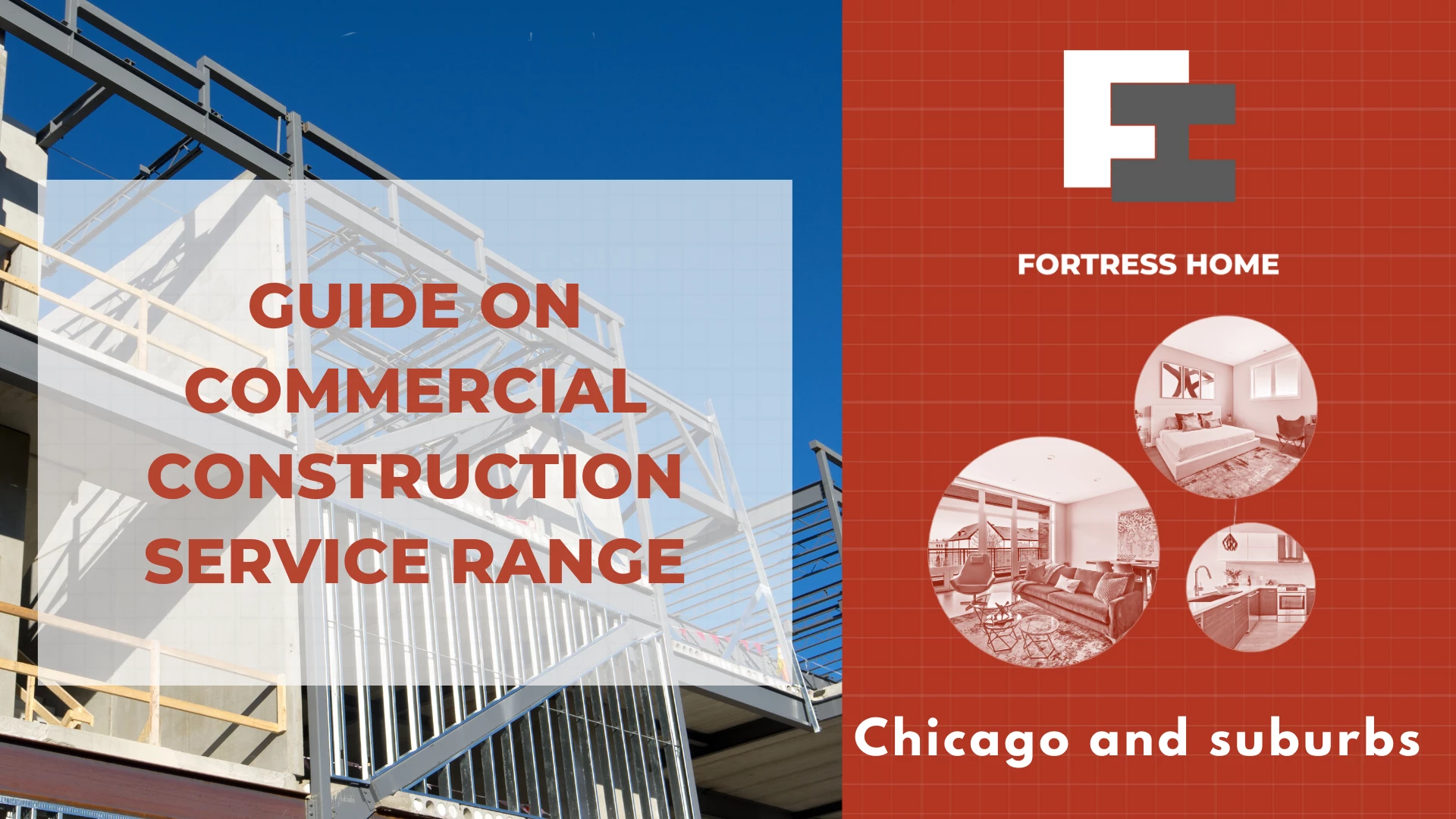 A commercial construction project is always a serious business. No matter if it is a large infrastructural endeavor or a local grocery shop renovation. Commercial construction services are very specific and aren't the same as that of the residential brunch of the industry. Sometimes the difference is in the scale of a project, sometimes — in the complexity of communications and utilities that the building must have, sometimes — in the levels of safety and the specifications of the materials.
The professionals who perform commercial construction services must have relevant experience, education, and licenses. We guess this is our first tip — if you are planning a non-residential space, only hire pros with the relevant level of expertise.
Here at Fortress Home, we have been providing commercial construction services for more than 20 years. Our extensive portfolio includes dozens of successfully completed real estate projects - from apartment buildings to parking lots, from business centers to warehouses.
Our team of specialists knows the Chicago construction scene really well and knows how to gain the highest quality for each milestone of work. We know how to avoid risks and to comply with all the legal local requirements.
Have a building plan in mind? Give us a call at 773-770-8607 for a free consultation.
What do commercial construction services include?
Every company that works in this industry is different. Some specialize in new construction, some in the renovation of existing buildings. Some work with the large government pitches and build roads, power stations, and bridges, the others dedicate their efforts to the power and industrial sectors. Local privately owned firms might do urban redevelopment and build schools and hospitals.
And multinational corporations manage all listed above. As you can see, the spectrum of work is limitless, basically — it is everything but the residential buildings. But if to wrap up the commercial general contracting business in a list, it would look something like this:
General contracting in the commercial sector
A general contractor offers a full spectrum of works — from getting all the required permits to performing the finishing works.
Development of the commercial projects of every scale
As we already mentioned, the scale of work that is done for the clients is limitless, from the small local to large infrastructural, industrial, landmark projects.
Site development
Some sites may require specific services to prepare the land to build. They include clearing, leveling, grader maintenance, and often landscaping.