0
Building a House for Under 200k - What Can You Get?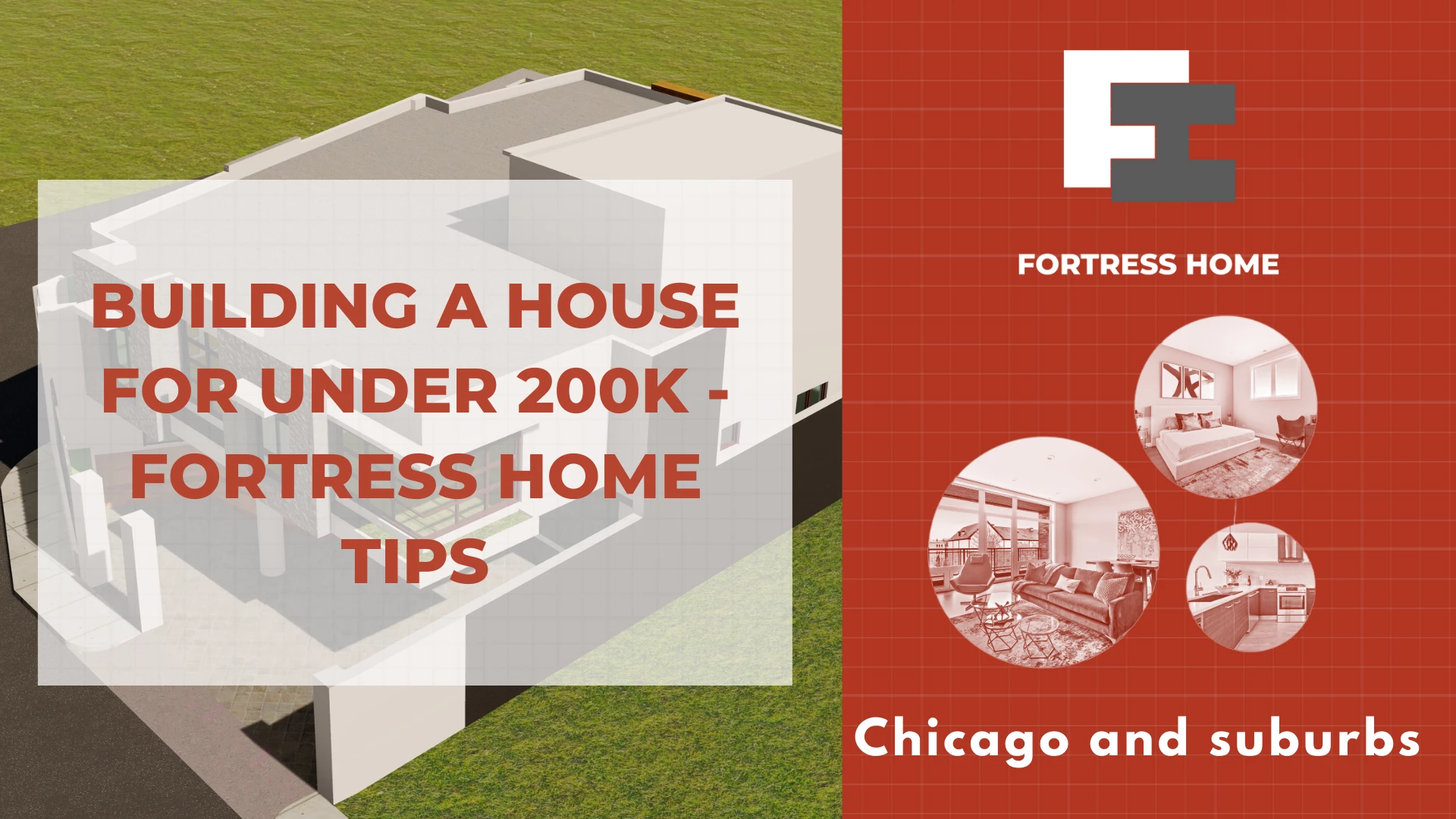 Many people these days don't want to settle for an older house that doesn't meet their exact needs, and so are opting instead to build their dream home. However, for many people budgets are tight, so $200,000 is quite a common limit for some families. You might wonder if it's even possible nowadays to build a house on this small a budget but if you are careful in your planning and don't require a giant mansion, it's entirely achievable.
Fortress Home, expert home builders in Chicago, give their best advice for building on a budget. Speak to them today about how to maximize your construction budget and get exactly the house you want: [email protected] or 773-770-8607.
How much does a house cost in 2021?
When you're looking at house building budgets it's good to understand what the current housing market is and what current house prices are. It's important to note that the prices below generally include materials and labor, but don't include land or professional fees, like those of architects and general contractors or project managers.
The average cost of building a house is between $100 - $200 per square foot, according to HomeAdvisor, although you can easily pay up to $500 per square foot for a custom build or a luxury home.
In 2021 the average total price to build a house was $283,415 with most homes ending up costing between $117,718 - $449,113.
In May 2021 the median price, for buying a home, was $287,148, up over 13% from the previous year.
There are many factors that will affect house prices with one of the biggest, being where you are in the country. The location where you are buying or building a house will have a huge impact on the cost to build or buy.