0
Benefits of Building a 1 Story House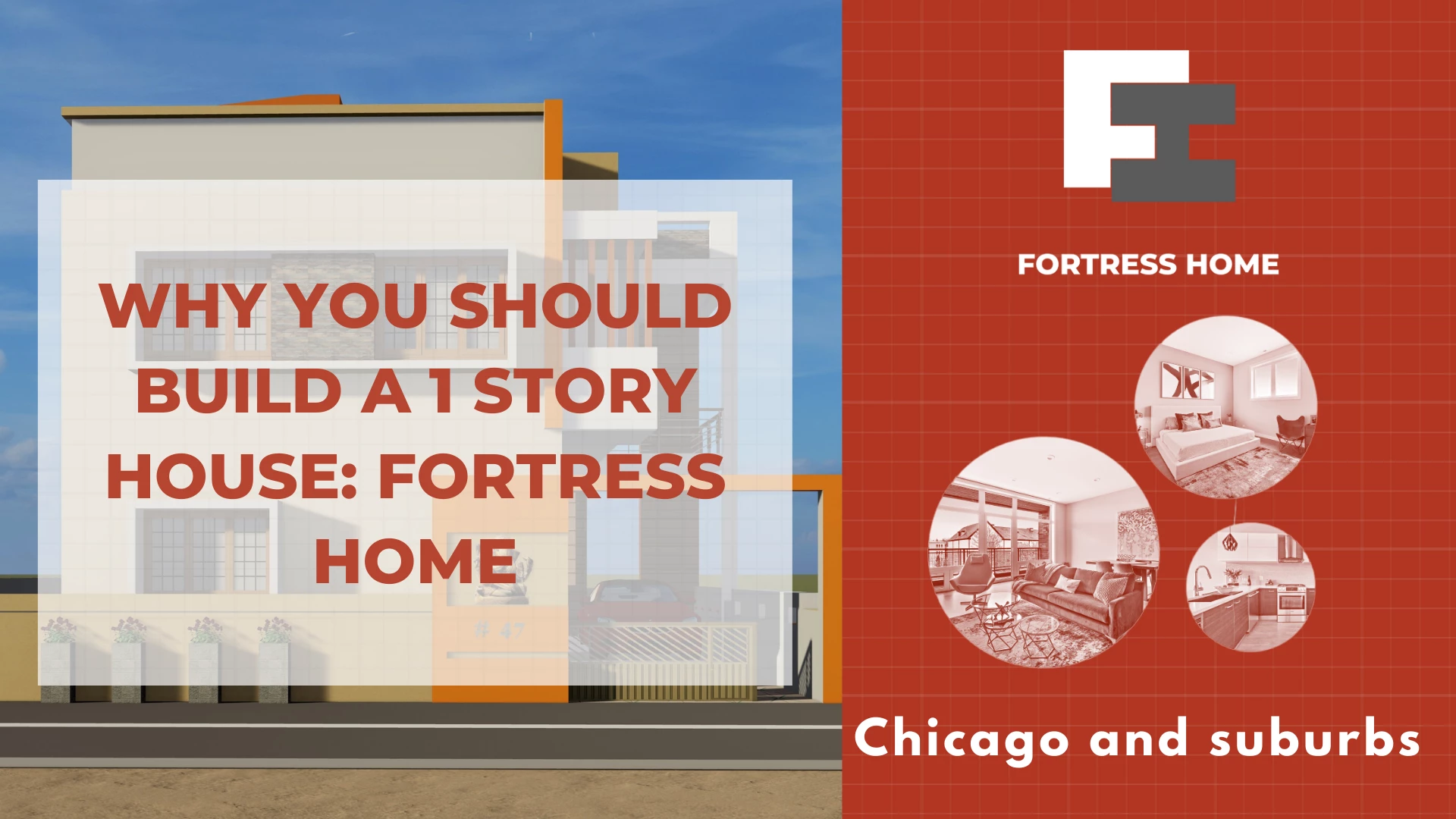 If you are in the market to build a new single-family home you might be weighing up the pros and cons of a single-story home or a two-story house. Both options have advantages and suit different types of situations and families. We look at the average cost to build 1 story house and why you might want to choose a single-floor house design.
In Chicago, there are many one-story home builders but Fortress Home stands head and shoulders above the rest, with 20+ years of making families' new house dreams come true.
Talk to us now about your one story house plans: 773-770-8607 or email [email protected]
Building a one-story house
How much does it cost to build a one-story house?
Calculating the cost to build a 1-story house depends on various elements:
The style of house and choice of materials
The one-story floor plans you choose
Where you are building the house
The size of the house
The standard of finish
Choice of a custom house or a standard or modular home