0
Home Remodeling Contractors in Chicago: Pro Tips on How to Hire the Best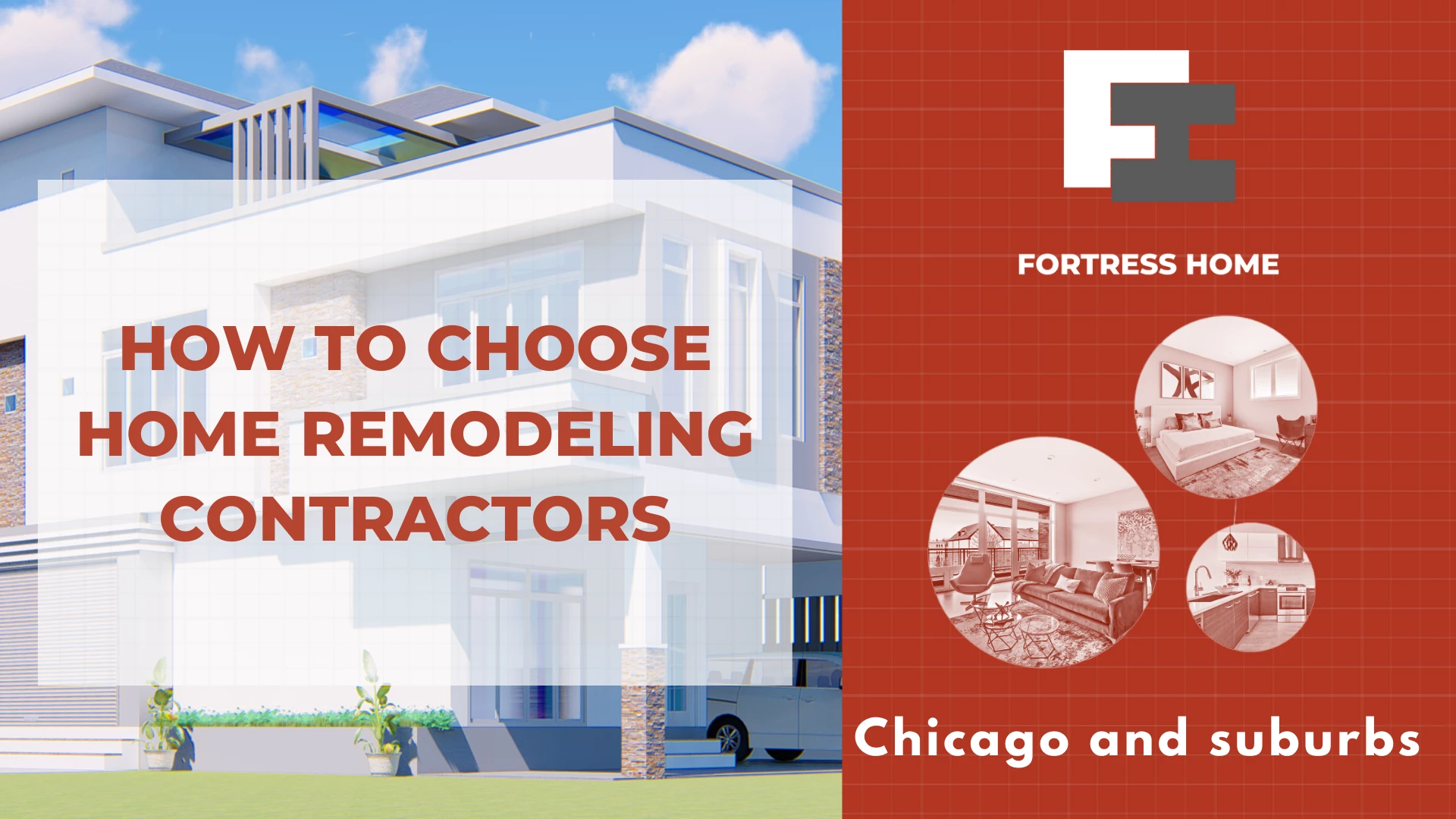 For a successful home renovation, you need to hire professionals who really know what they're doing. Remodeling contractors specialize in house improvements of any kind — from major repairs to small jobs. From this little Guide, you will get a clear step-by-step plan on how to perform your remodeling project with the best contractors.
Here at Fortress Home, we have been in the house remodeling business for more than 20 years.
Give us a call at 773-770-8607 and tell us about your project. We will provide you with professional consultation and offer a free on-site estimate.
Who is a remodeling contractor and what does he do?
Home renovation contractors execute residential jobs of any scale — from large home improvement projects to simple bathroom remodeling. Basically, it is a general contractor that specializes in house repair and will offer you a full spectrum of services connected to it. Everything from getting the necessary permits to buying the needed materials, hiring sub contractors and the overall project management is under remodeling contractor surveillance.
Preparation of the site for remodeling
Demolition of the old constructions
Heating, ventilation, and air conditioning (HVAC)
Plumbing services
Framing and drywall
Painting, finishing works
This is just the basic list of all the hard work that your home renovation will most likely need.
What makes a professional contractor?
Like in any other industry, a contractor's job has to be officially approved by the government.
Any general contractor or a remodeling company must have a state license for the particular job that they do. To obtain it, a professional has to have relevant experience and pass necessary tests.
The contractor has to have an official registration certificate — and any other certificates that are required in the state. For example, if you are looking for professionals to turn your house "green", look for the permits from the Green building council.
Never trust the job to contractors who cannot provide you with official paperwork! It puts you in a situation where you can lose money, and get a rough, unprofessional job.