0
Working with the Best Home Construction Companies in Chicago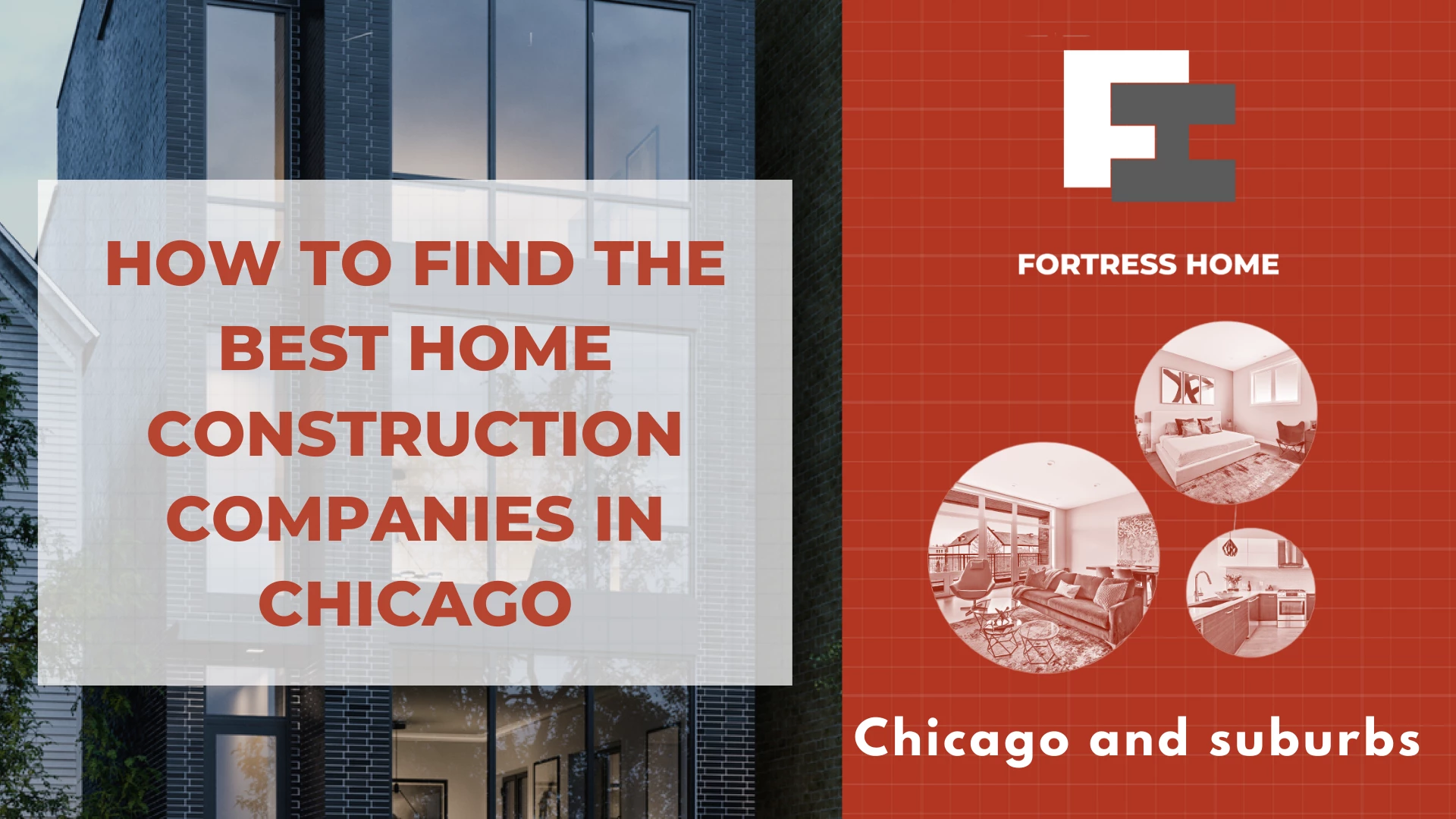 House building requires expert knowledge, so finding the right general contractor is vital. When looking for "the best home construction companies near me", Fortress Home tops the list with over 20 years of experience building high-quality custom homes for the citizens of Chicago. We tick all of the boxes when looking for a quality builder, including a wealth of local experience, and a wide network of trained professionals, craftspeople, and experts who you can rely on.
Steps to find the right residential construction companies
Identify the scope of your project
There are many different types of residential construction so it's important to know exactly what type of house you want to build and what you want to spend on your new home, before searching for local construction companies near me. That way you can ensure you're speaking to the right construction companies nearby.
If you want a high-end, energy-efficient, custom townhome then you probably don't want to work with large house builders who specialize in tract homes and don't mention energy efficiency on their website.
Find suitable nearby construction companies
Once you have the scope of the project prepared it's time to get out there and find the top builders that fit the bill in your area. There are lots of ways to find experienced and respected builders:
One of the best ways to find reputable residential home builders is to ask around your neighborhood. Perhaps someone has had a great experience with a residential construction consultant, or perhaps they can advise you who to avoid working with.
You can also do a google search to get a "list of construction companies near me" and find relevant reviews.
Another place to look is in local real estate agencies as they will know all the local housebuilders.