0
Find Out How Much to Build a House in 2022 from a Fortress Home Expert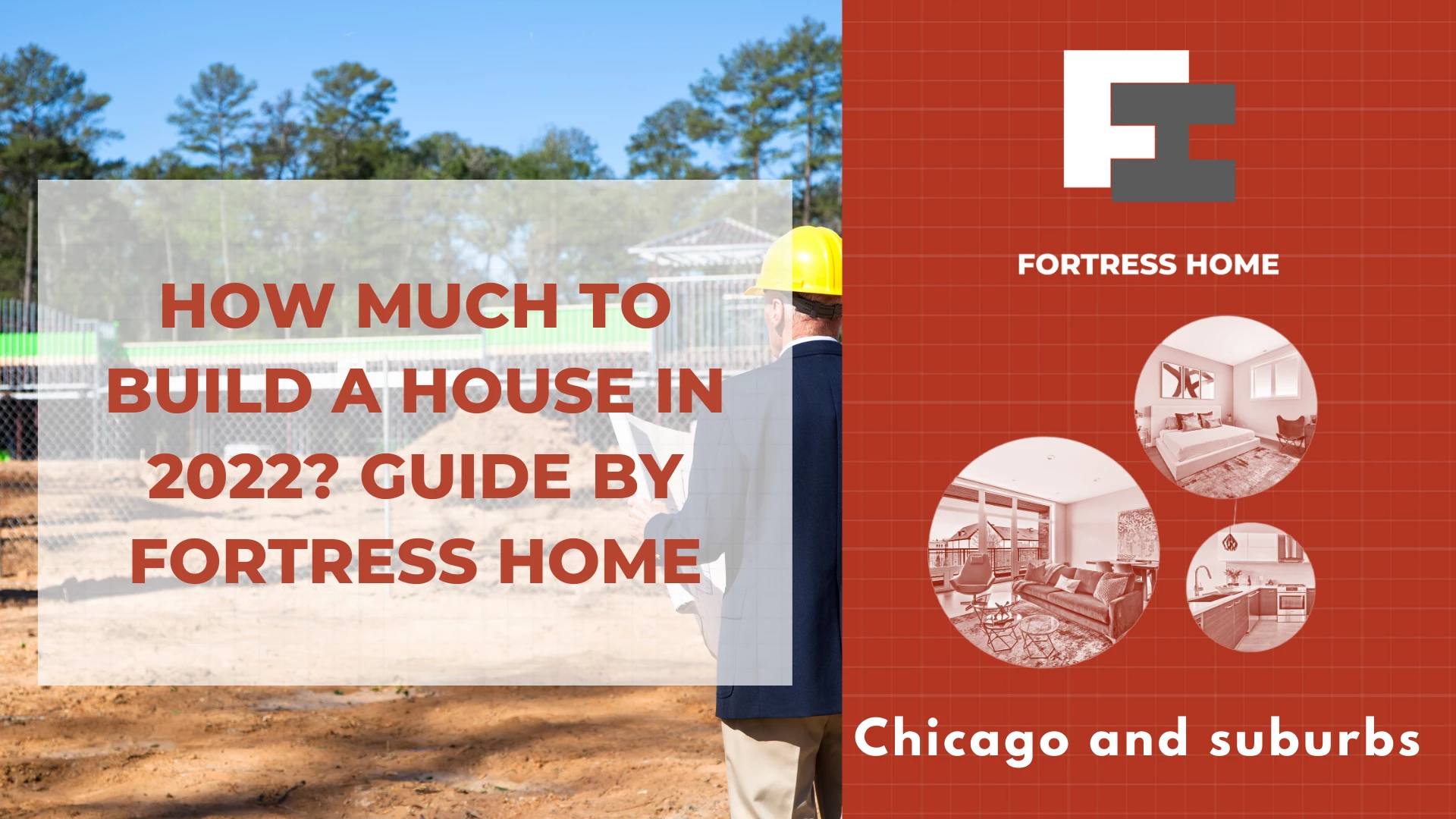 To get your own house you need to consider all the expenses that lay ahead of you. A home building process is super complex — and it is important to know what stages it consists of, and what is the average cost of each of them. This is why we have decided to create this little guide — and just send this link to our customers who ask us: "How much is it build a house?".
On this page will find all the information you need on the house building budget. Hopefully, it will help you save tens of thousands of dollars and get the exact dream home that you envision.
Here at Fortress Home, we have been in the residential construction business for more than 20 years. Give us a call at 773-770-8607 if you still have questions on how much is it to build a house.
We will carefully listen and provide you with our professional vision of your home's construction process.
Factors affecting the average cost to build a house
Location, location, location!
Cost of building a house depends on multiple factors. And it's pretty hard to get an estimate for a custom home without doing research into the average cost to build in your area and getting quotes from the contractors.
The cheapest state to build a house in the US is Oklahoma — an average price of an 1800 square feet home here is $145,000. In Florida, the price tag rises to $209,000. A brand new house in Illinois, where the headquarters of Fortress Home is situated, is $223,000. And the top of the housing market is Hawaii with an average cost to build of $288,000. (Data provided by GOBankingRates.)
Labor costs
Besides such a major factor as location, the final cost of building a house would depend on the labor costs. Generally speaking, the type of contractor you choose will most likely correspond to the type of project you are planning. They can be both modest and affordable or represent the high-end of the residential construction market. Choose home builders for your new house wisely: real pros know how to get the best deals, discounts, subcontractors, etc.
The usual price tag of labor costs in the US is 40% to 60% of the total cost to build a house. The more complicated the project, the higher the price. So, if you are building a residential estate with a sales price of $500,000, expect to pay 44% of it ($220,000) to the home builders.
Material costs
The range of the building materials chosen is another key factor that affects the average cost to build a home. Will you be building from cinder blocks or a rare kind of tone? From wood or brick? The choice is totally yours! A professional contractor will provide you with the best options for your construction budget.
On average, half of the construction cost goes to the purchase of building materials. Therefore, for the estate with a sales price of $500,000 expect to spend 50%, or $250,000.