0
How to Build a House Yourself - Five Innovative Ideas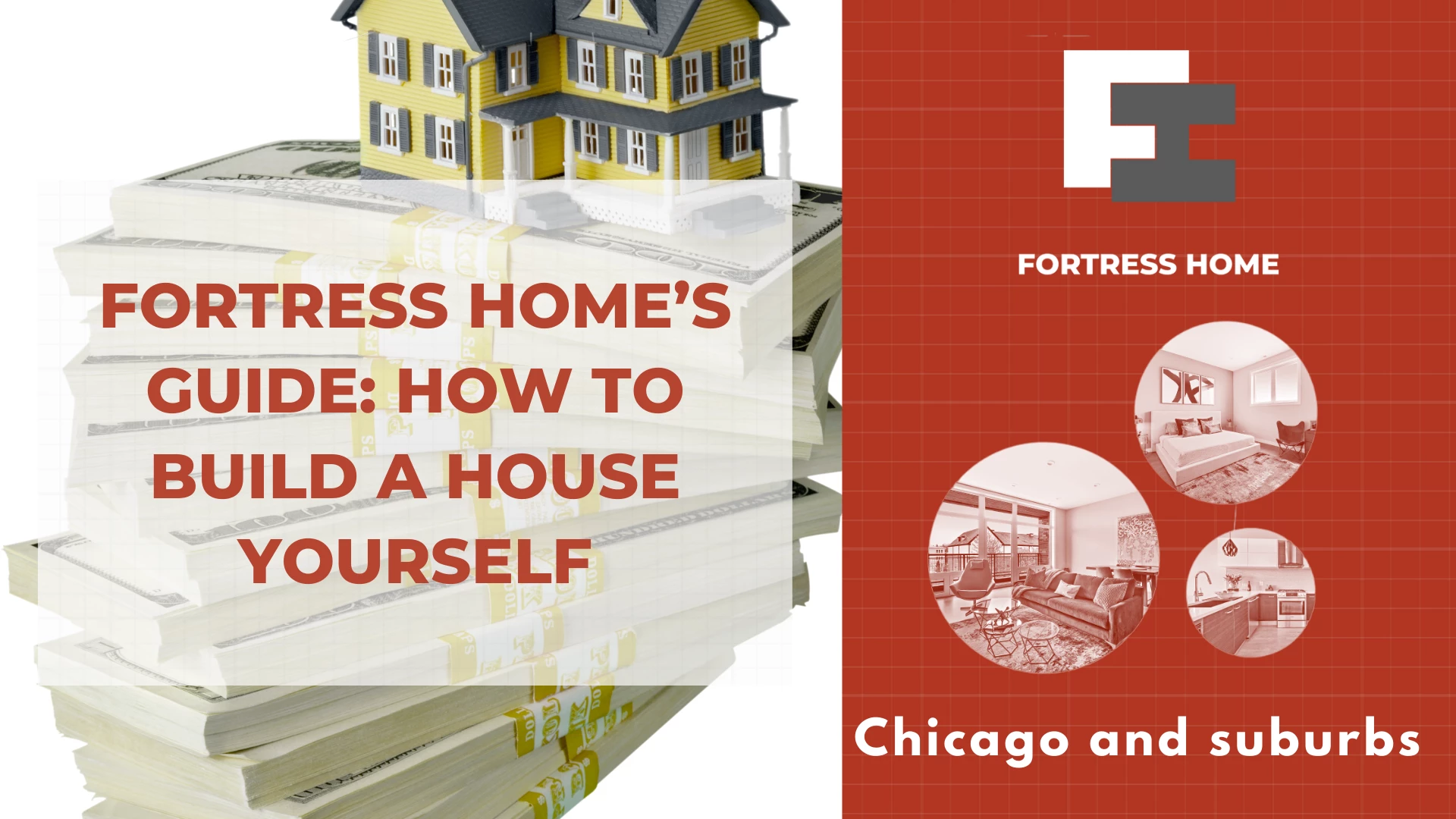 So you've been dreaming of building a house yourself for years but you're unsure where to start. You want to do as much of the work as possible yourself but there's so much to consider when building a home yourself. There are a few options that are more straightforward for the less experienced builder, from container homes through to prefab home kits and we detail them below.
If all this seems too much for you and you're looking for a general contractor to help you with the project, contact Fortress Home in Chicago today for a free consultation: [email protected] or +773-770-8607
The main options for building a house yourself
When people talk about building a house by yourself they can mean a whole range of things from building a house without a contractor all the way through to doing everything themselves.
How to build a house yourself from the ground up
Fully DIY construction is the most hands-on option and should only be attempted by people with plenty of experience in build and construction. This may not be an option where you are, depending on zoning and permits for your city or state, but might be possible with certain types of less-permanent structure, such as a container home.
With this building process, you will try and do as much of the work as possible, saving money on labor costs. You may still need to work with specialist subcontractors especially for electrical and plumbing work unless you are qualified in these areas. Your house will almost certainly be subject to inspections and may not pass if this work is carried out by unqualified individuals.
This can be the cheapest way to build your own home but can be very stressful and time-consuming so should be undertaken with caution.
Managing the project yourself
In many states, you can act as your own general contractor, instead of hiring someone with a general contractor's license, and manage the construction process yourself. In this instance, it's likely that you will do some of the work but still hire many of the subcontractors needed to build a house.
If you take this route it may not require quite so many specialist building skills but will still require a lot of work. You will need to:
Ensure your plot is suitable for building on, with soil tests and surveyors reports
Obtain your building permit and make sure your plans are to code
Manage the building site and everyone working on it
Source and purchase all materials
Hiring professionals and managing their schedules
Ensure all inspections take place as required
Ensure there is adequate insurance in place for the building site
Being involved with sweat equity
You might wonder how to build a house yourself and decide that you need some help. One way to do this is to hire general contractors but attempt to save a few thousand dollars by doing some of the more straightforward jobs yourself. This will need to be organized in advance with your construction manager, to ensure any work you do fits in with the schedules of the other contractors and laborers.
The types of tasks you might undertake include:
Hanging drywall
Painting and decorating
Laying flooring
Assembling kitchen units
Laying garden paths
Doing tasks like these can help save money and will help give you a special sense of ownership over your dream home. You'll be able to say 'I did that!' without all the stress and headaches that come with DIY building a house.
Building a house with a general contractor
You can still say you're building a house yourself if you work with an experienced contractor, especially if you choose to build a custom home. You will be heavily involved in the design stage and will need to make a lot of decisions along the way, from the floor plan through to the interior finishes.
This may not be the cheapest way to build your dream home but it is the option that is most likely to result in success. It also has the best chance of being completed on time and within budget.